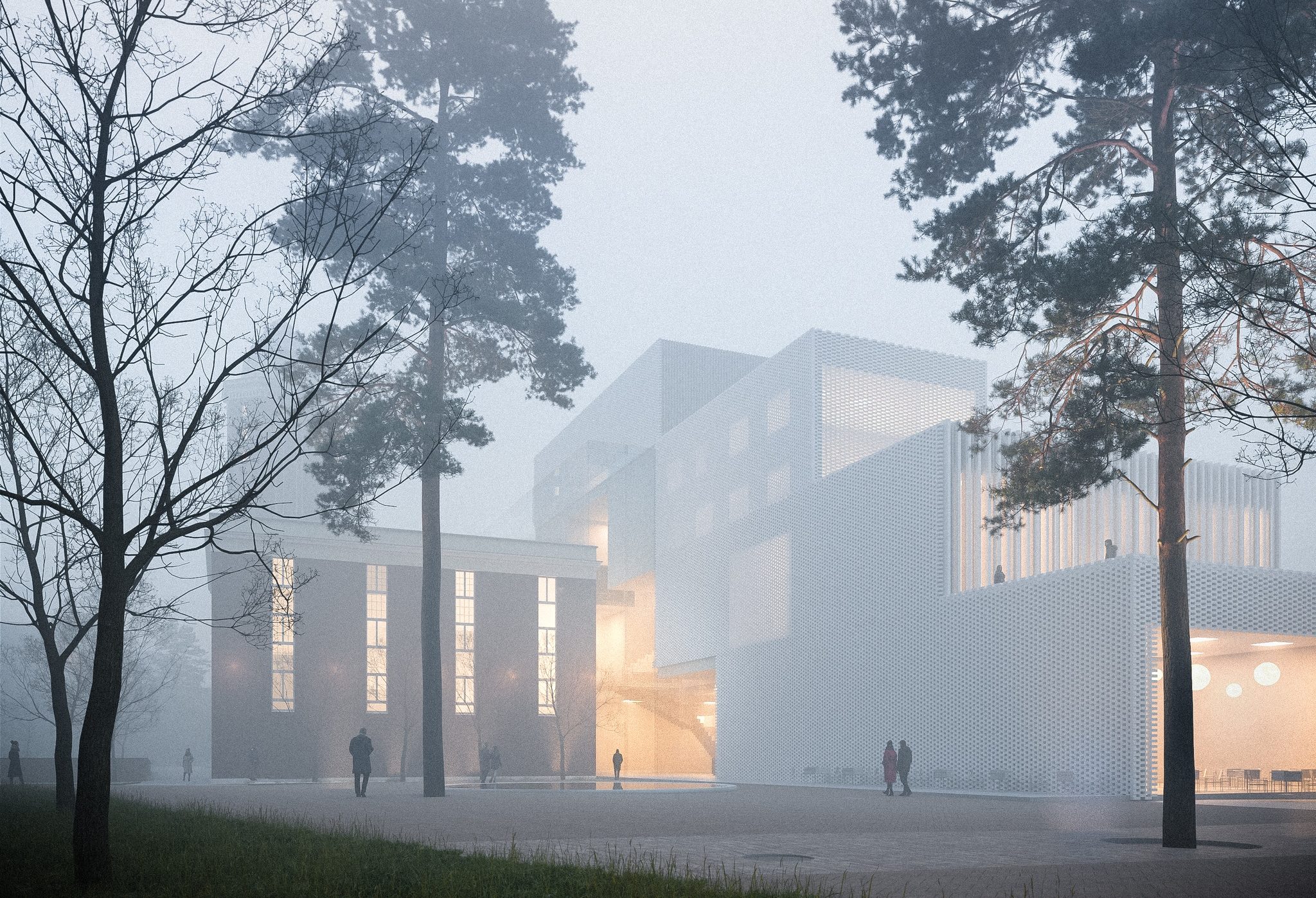 The new museum center is a striking landmark that elevates the historic building to its deserved dignity
The Oulu museum and science center, competition entry
Location: Oulu, Finland
Year: 2022
Area: 5800 m²
Competition organizer: City of Oulu
The new Luuppi museum center in Oulu is a striking landmark that elevates the historic power station building to its deserved dignity as a history museum, while creating modern facilities for the diverse activities of the Tietomaa science museum. The new building binds together the red-brick industrial area and the light-coloured, low-rise residential blocks as an elegant, terraced mass.
The new building slopes towards the outdoor plaza and the neighbouring buildings, giving space to the surrounding urban structure. The stepped structure guides the eye towards the apex of the area, the old water tower. The elegant, terraced building creates a new, iconic and recognizable focal point to the Myllytulli area.
The exhibition circulation of the museum complex respects the characteristics of the new and old building. The old power station is given a valuable role as the exhibition halls of the Museum of North Ostrobothnia. Tietomaa's exhibition activities are in the modern new part.
The main staircase is the centerpiece of the monumental entrance hall carved inside the new part's terraced building mass. As you walk up the staircase, you can experience the entrance hall and the beautiful brick wall of the power station from many directions. The ascent is an impressive journey that especially inspires children and sets the visitor to the right frequency for their visit. The ascent experience is topped by the cable bike that runs at the top of the hall.
The entrance hall is located between the old and the new: the new part's terraced exterior wall is treated as a single material in pale colour, in contrast to the decorative exterior of the old power station building. The window openings are left behind the masonry surface, and the lace masonry in front of the glass surfaces filters the light softly, creating the illusion of a transparent, lantern-like piece in the evening light. Tietomaa and the Museum of North Ostrobothnia form a harmonious whole, in which the old and new, and past and present intertwine.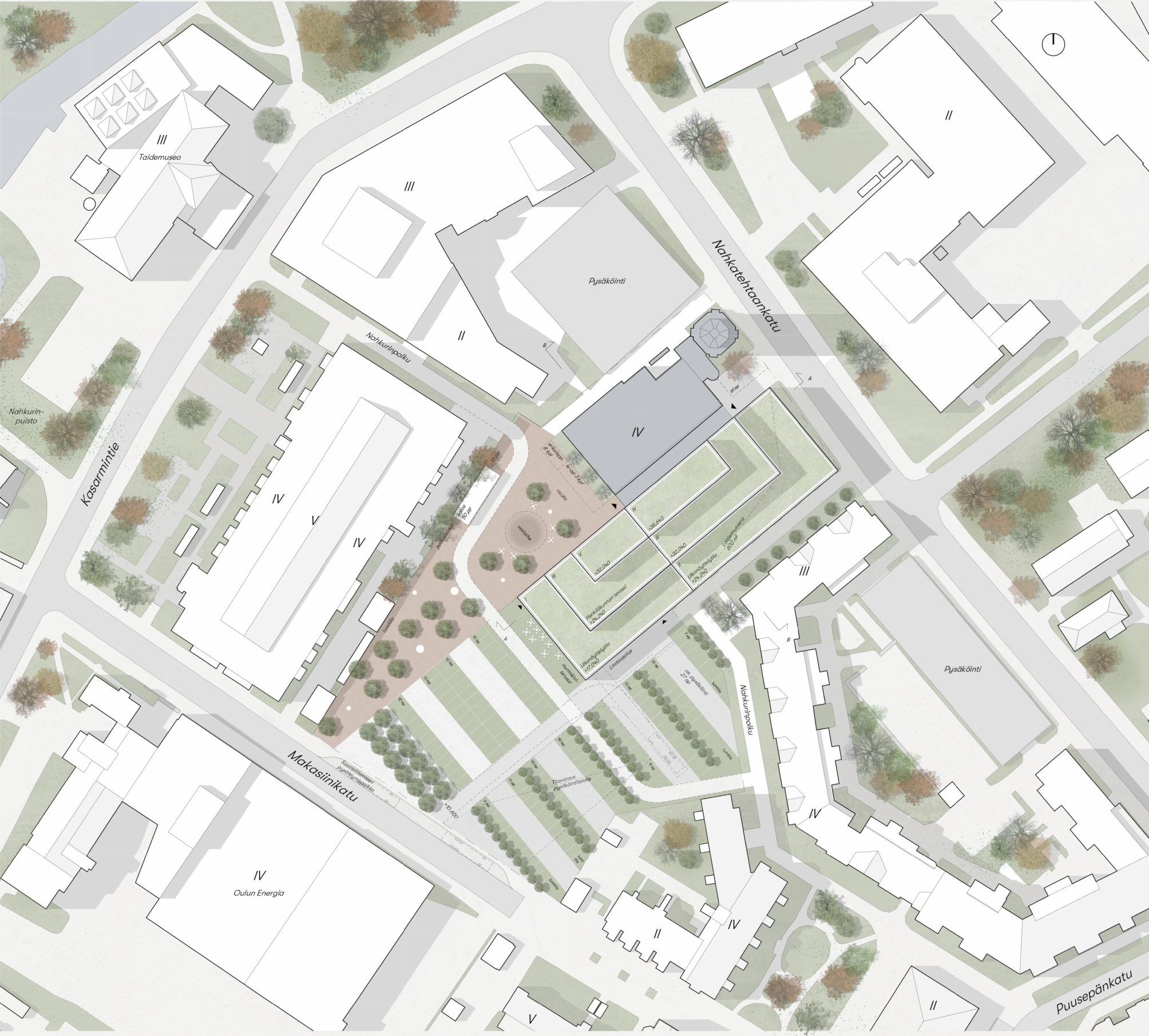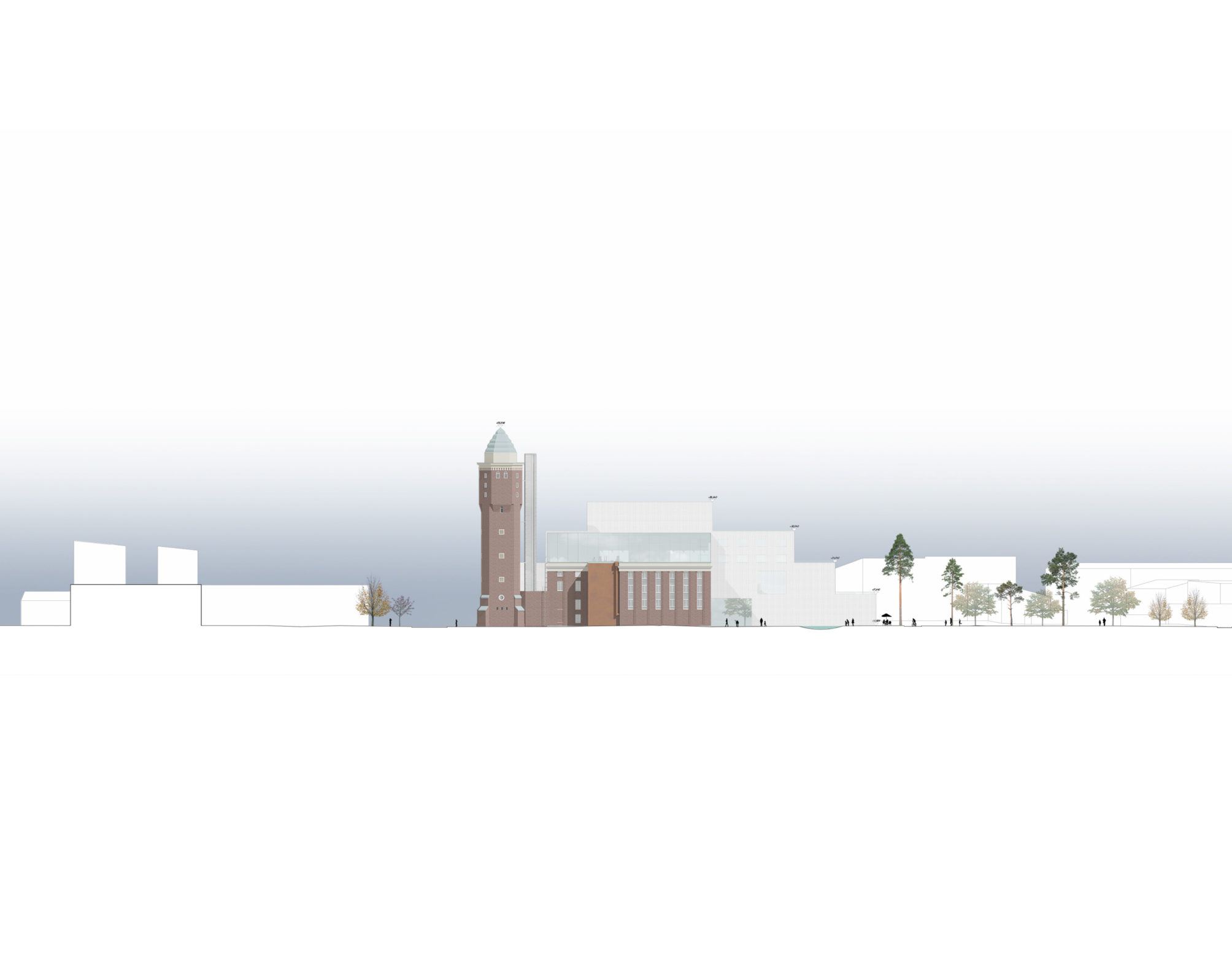 The impressive, terraced mass is a dynamic counterpart to the old power station.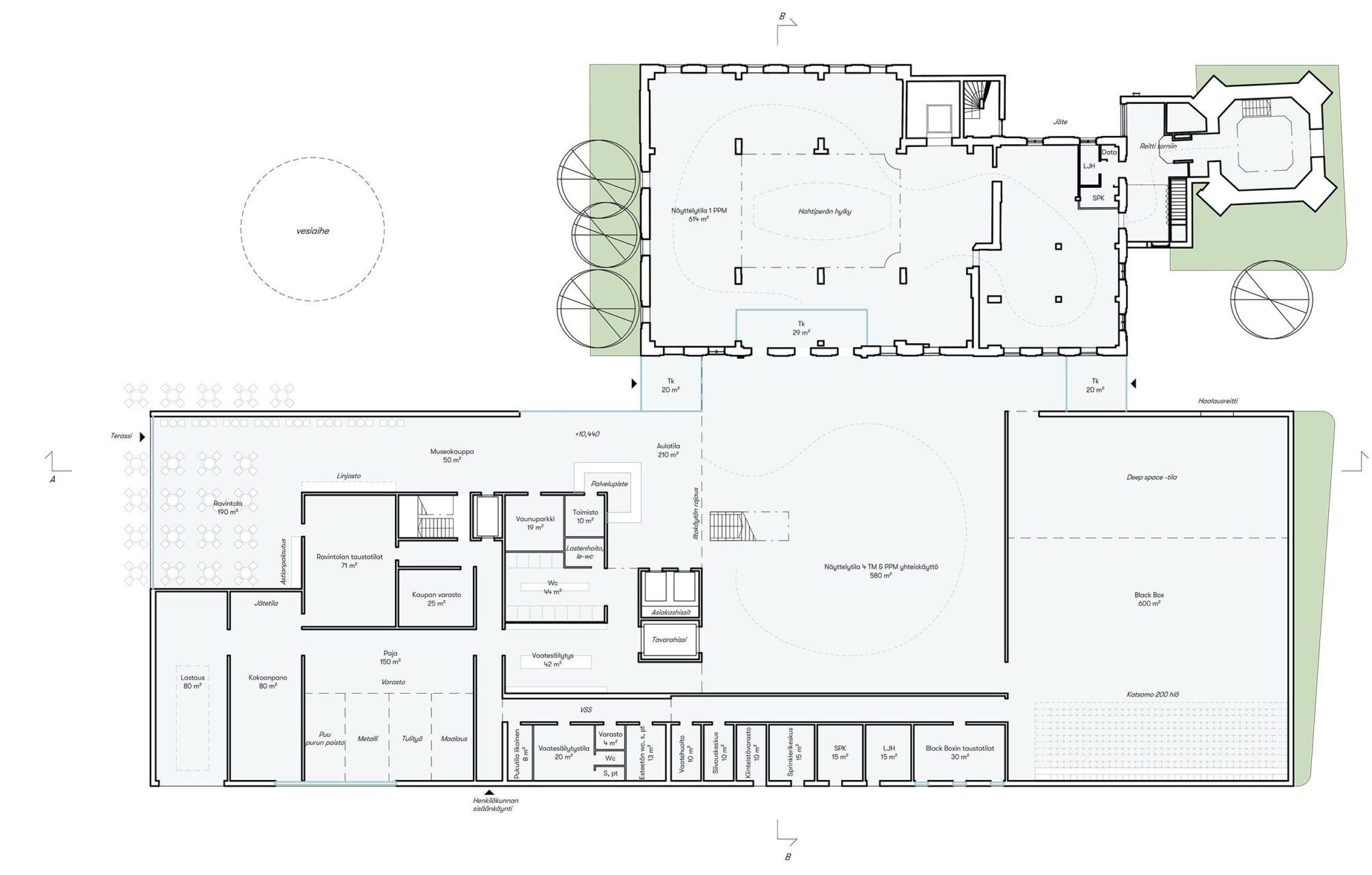 The spacious entrance hall on the ground floor connects the North Ostrobothnia Museum located in the old power station with the Tietomaa facilities and Black Box.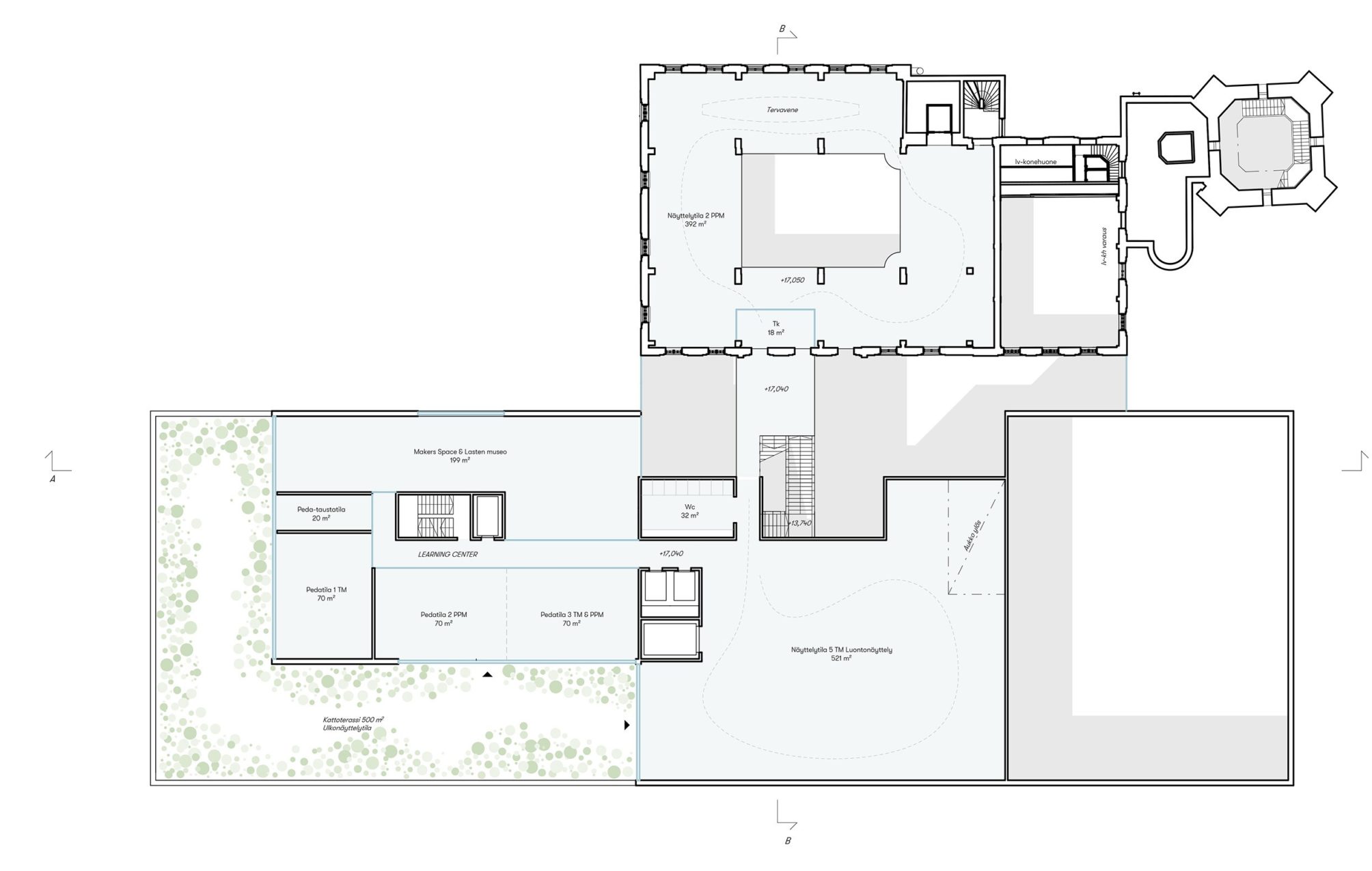 The rooftop terrace on the second floor is used as an outdoor exhibition space, with direct access from both the Learning Center and exhibition hall.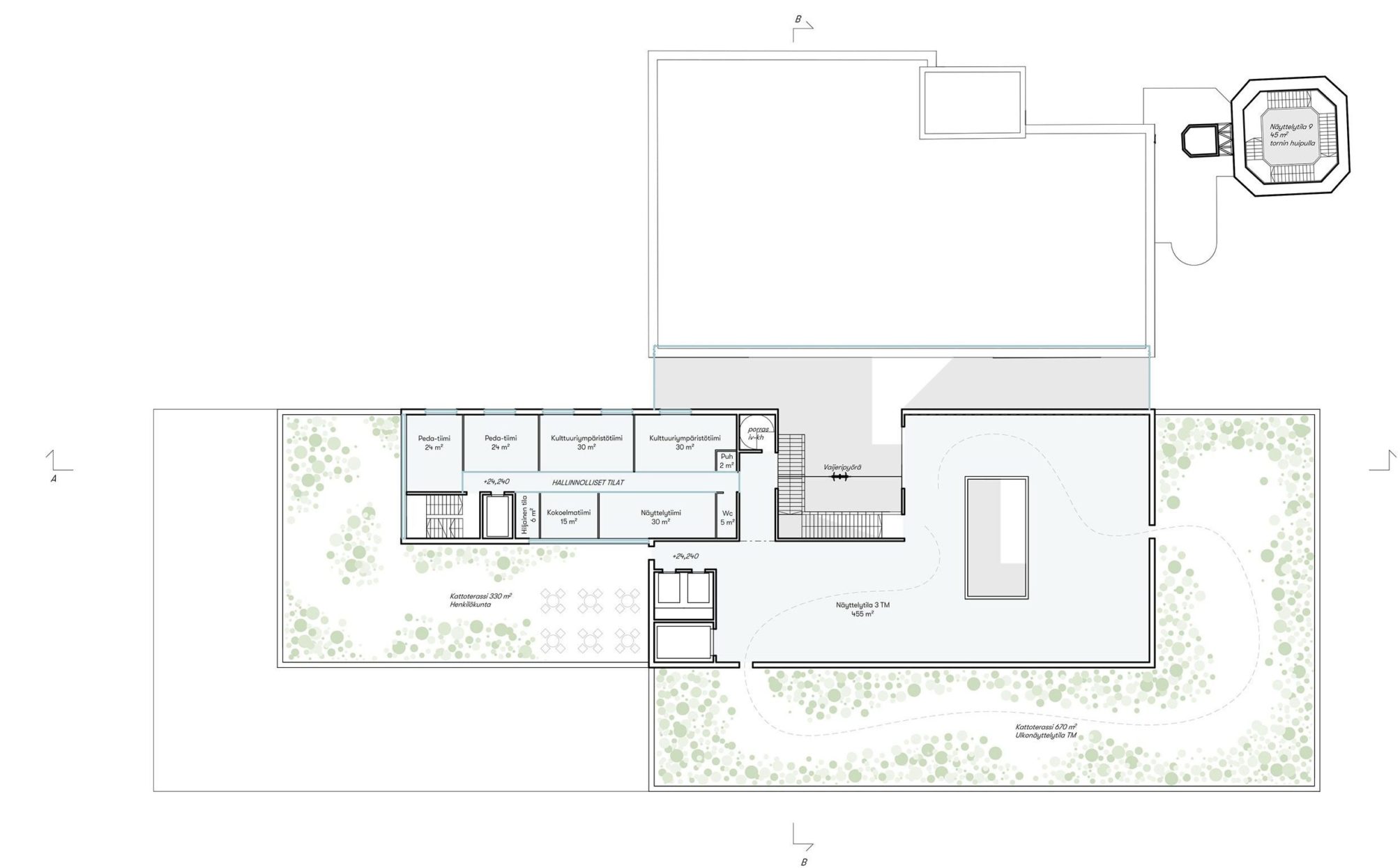 The exhibition floors are seven meters high, enabling a diverse range of exhibitions. The staff work spaces are located on top of each other in two floors, making the office part as high as one exhibition floor.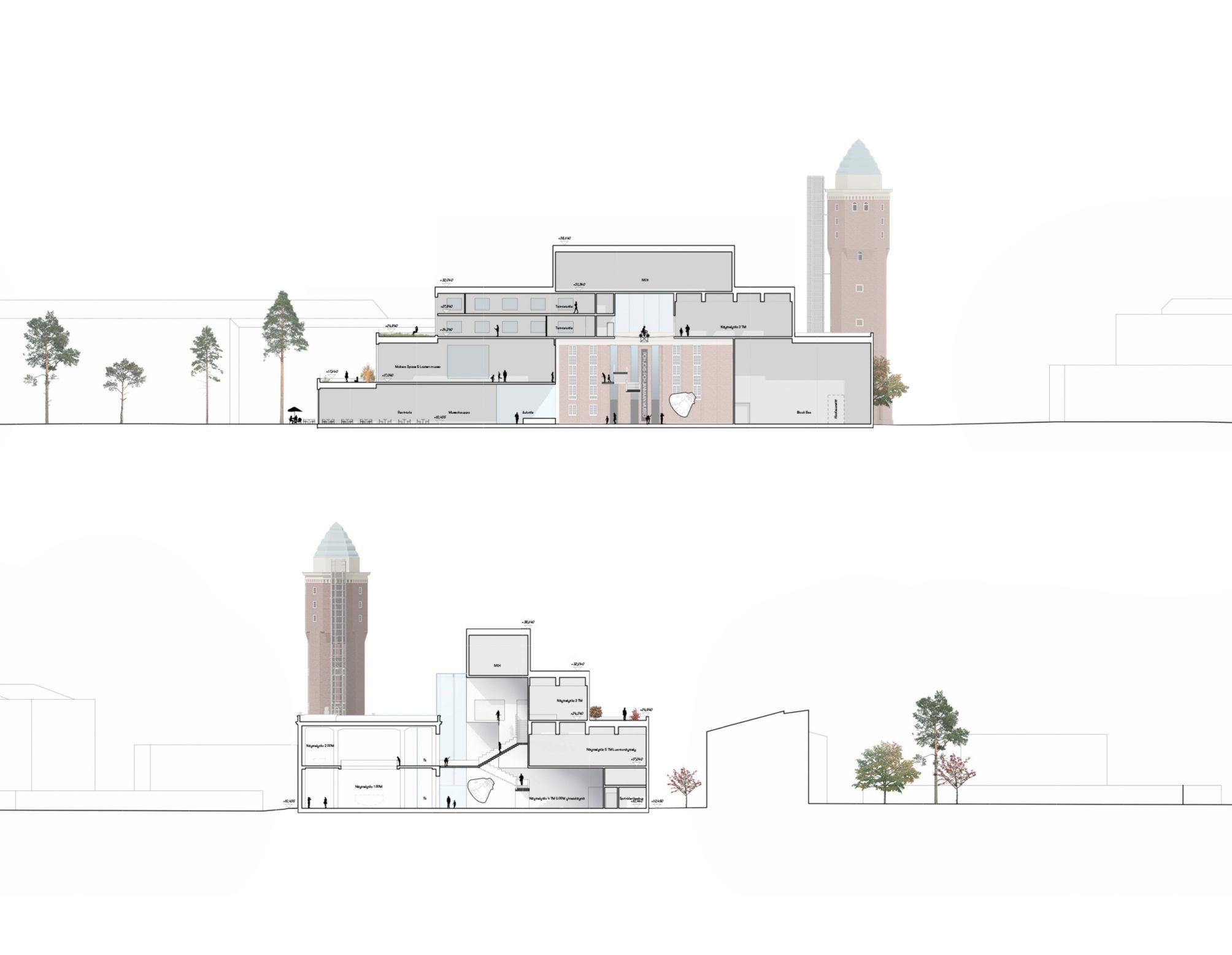 The monumental hall has a stepped form, mirroring the terracing on the outside of the building mass.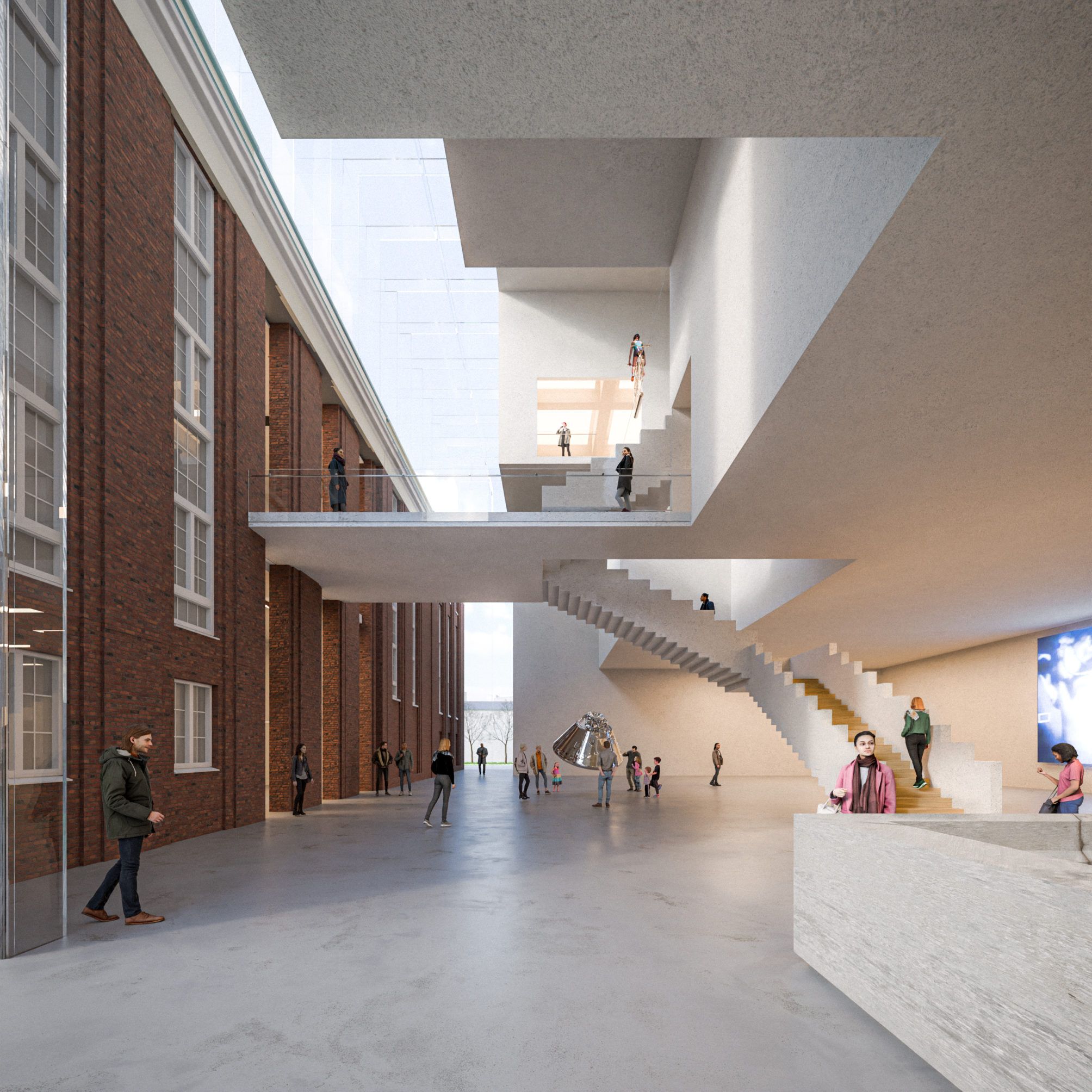 Lue lisää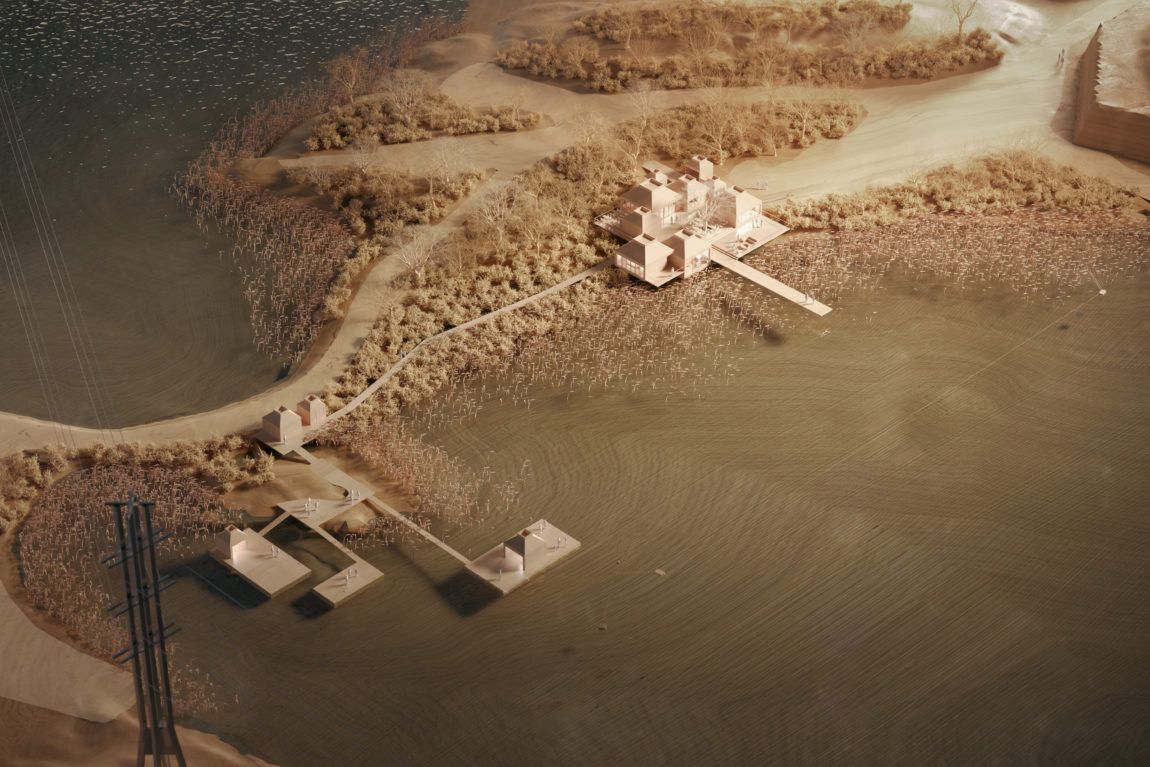 Hietaniemi wakeboarding center Kylä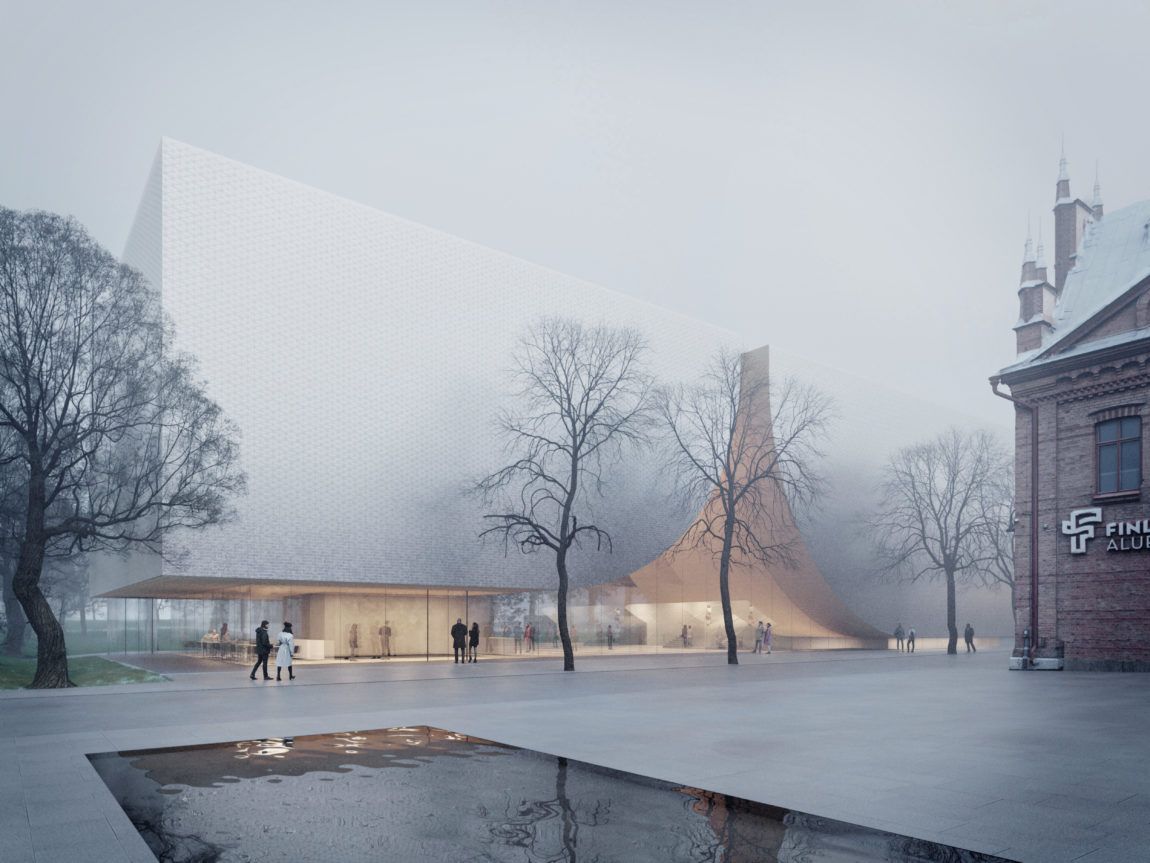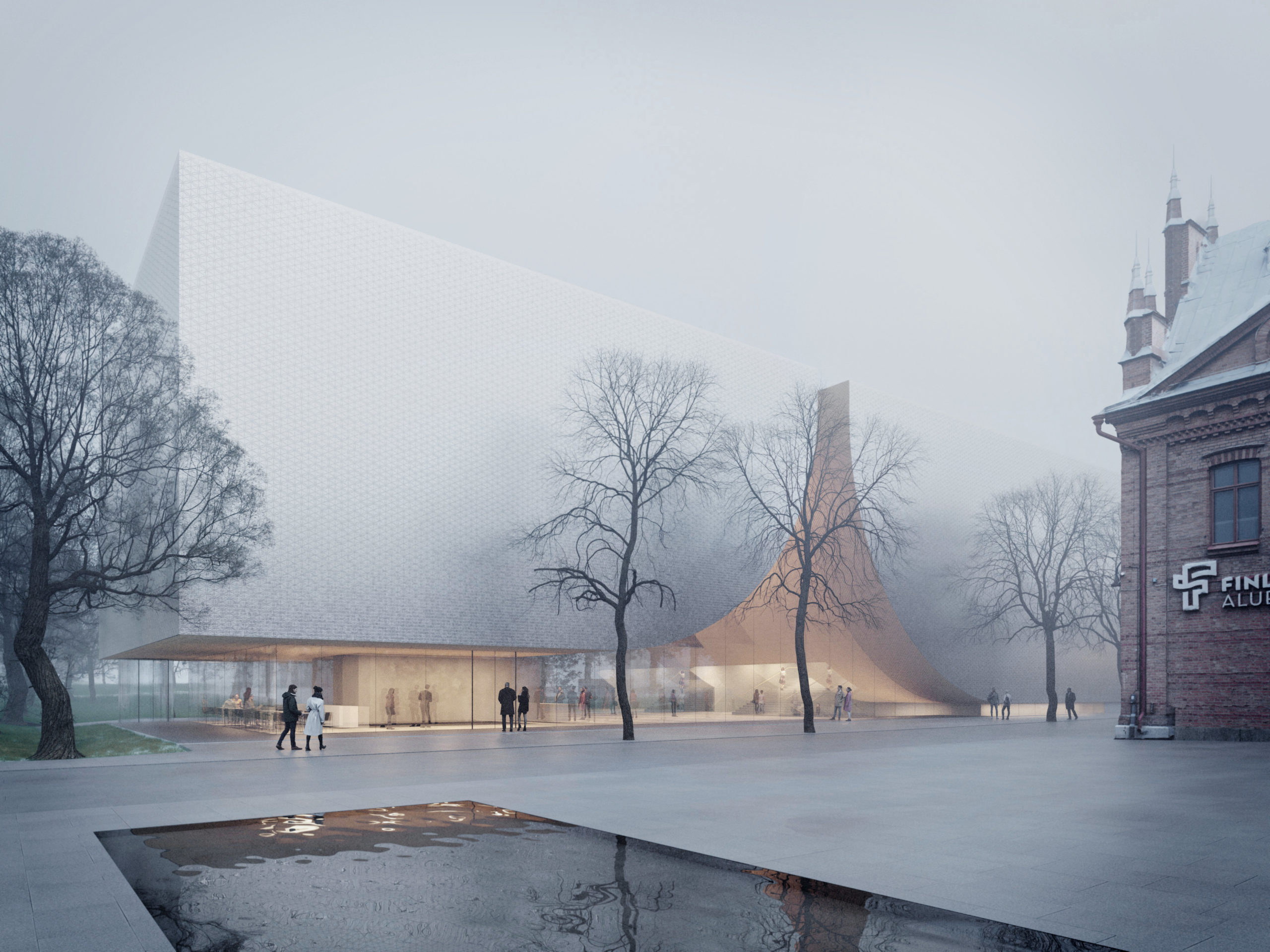 Sara Hildén Art Museum, competition entry