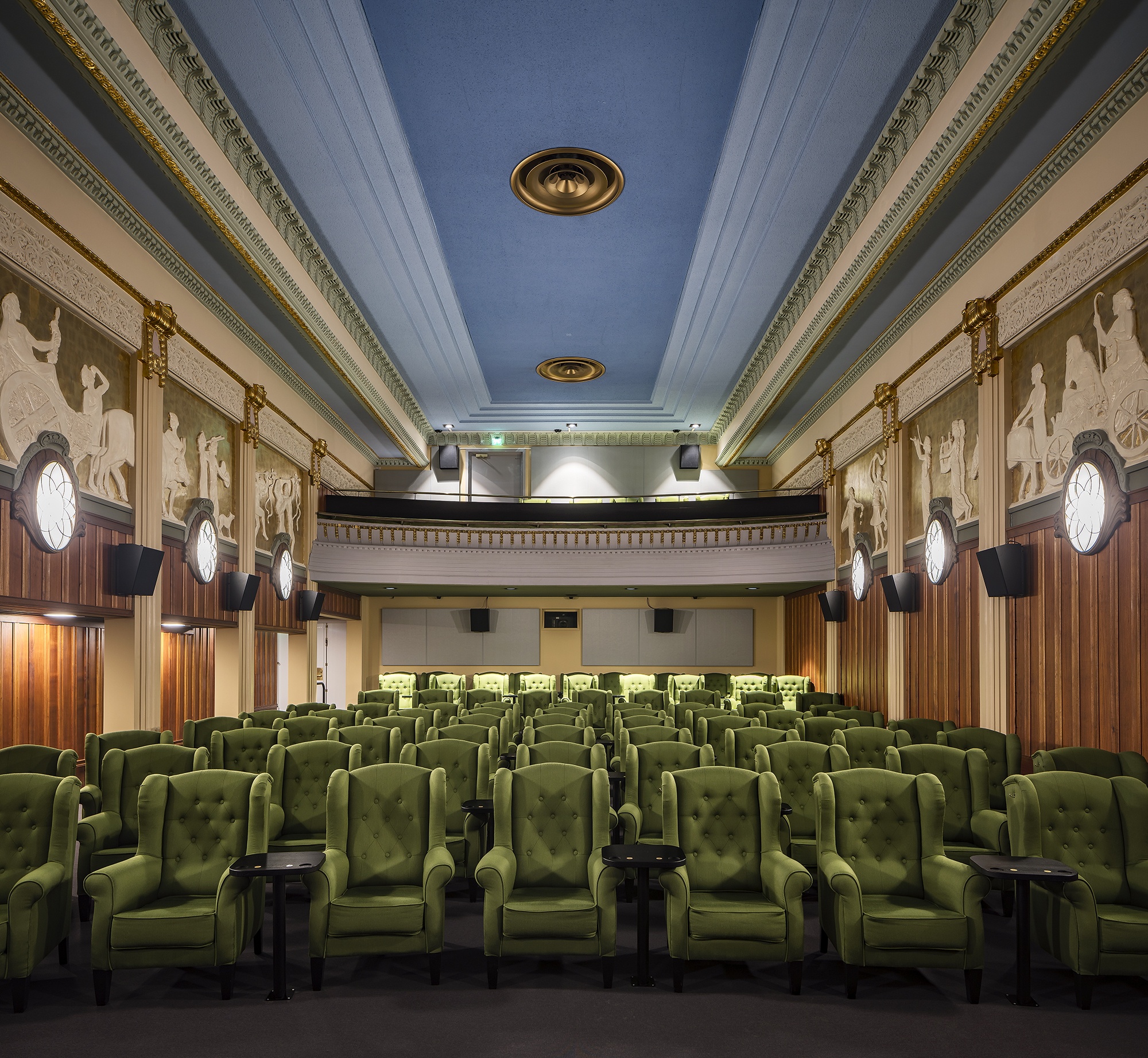 Finland's oldest cinema was saved with an ambitious renovation
Maxim Cinema
Location: Helsinki
Year: 2018
Area: 1500 m²
Client: Insurance Company Ilmarinen (principle and architecture design),
Finnkino Oy (interior architecture)
Photos: Mika Huisman, Decopic
The Maxim, which consists of two screens, is one of the oldest in Finland: the cinema has been operating on Kluuvikatu continuously since 1909. The current building was completed in 1974. Maxim is a historical gem, especially because very few interiors are left from the seventies in Finland.
Our office was responsible for planning the entire renovation of the cinema. History and future were woven together using an interior design concept made with piety. The concept was designed to respect Maxim's building history values and ensure that the current tenant has the potential to operate and thrive on the premises in the 2020s as well.
The smaller of the screens, Maxim 2, is a replica of the cinema which operated in the early 20th century. The screen, protected in the city plan, was restored to its original glory in cooperation with the Finnish Heritage Agency: the luxurious green benches and restored wall coverings of the suspenseful space whisk you on a time-travel trip even before the film begins. The bigger screen upstairs, the dark toned Maxim 1, is instead a compliment to the seventies.
The unique environment was made user-friendly and inviting to all; the accessibility of the cinema was improved, and the foyers were renovated. In addition, the visiting experience was enriched by designing two bars, which allow you to enjoy Maxim's films and delicious milieu with a glass of wine, for example.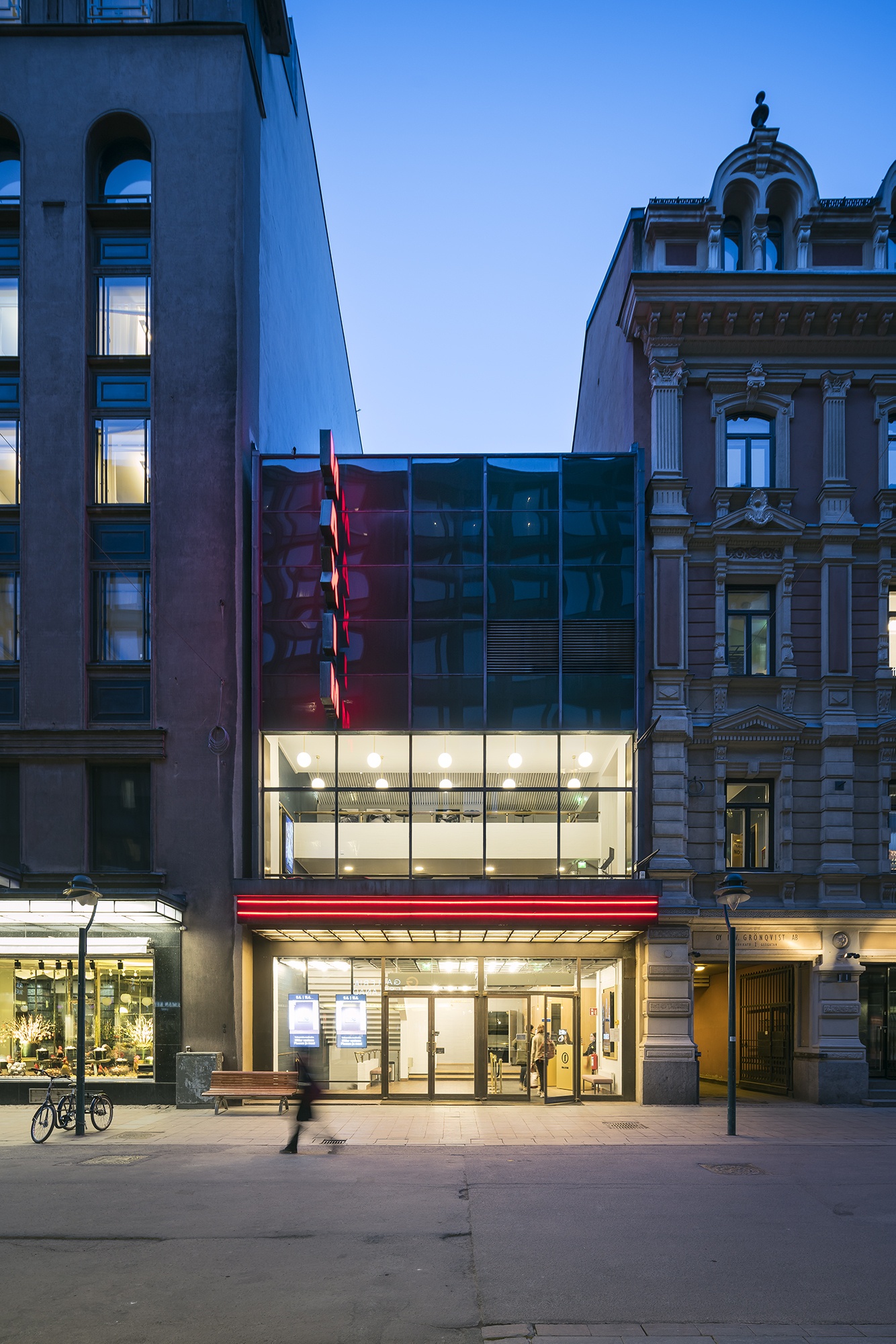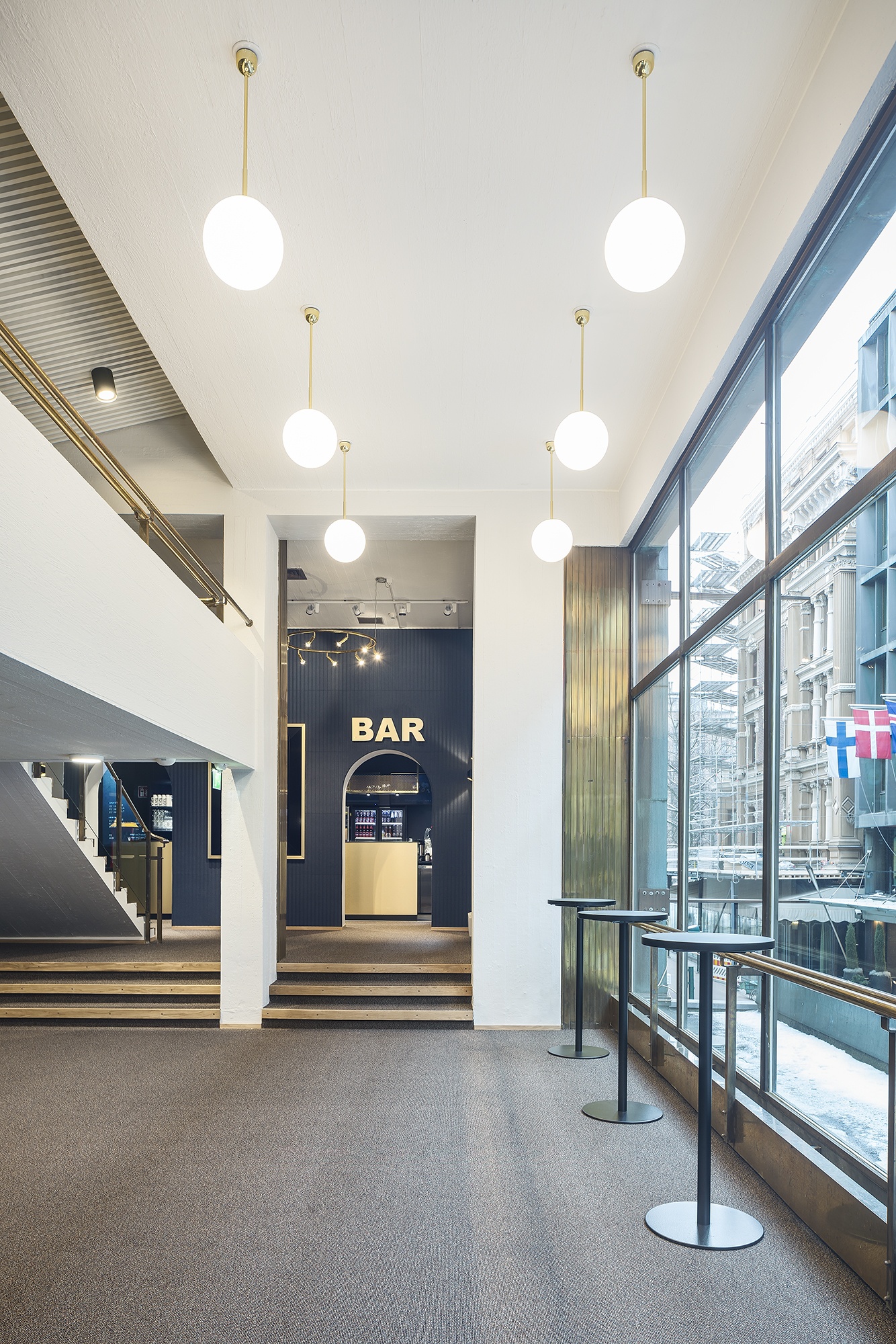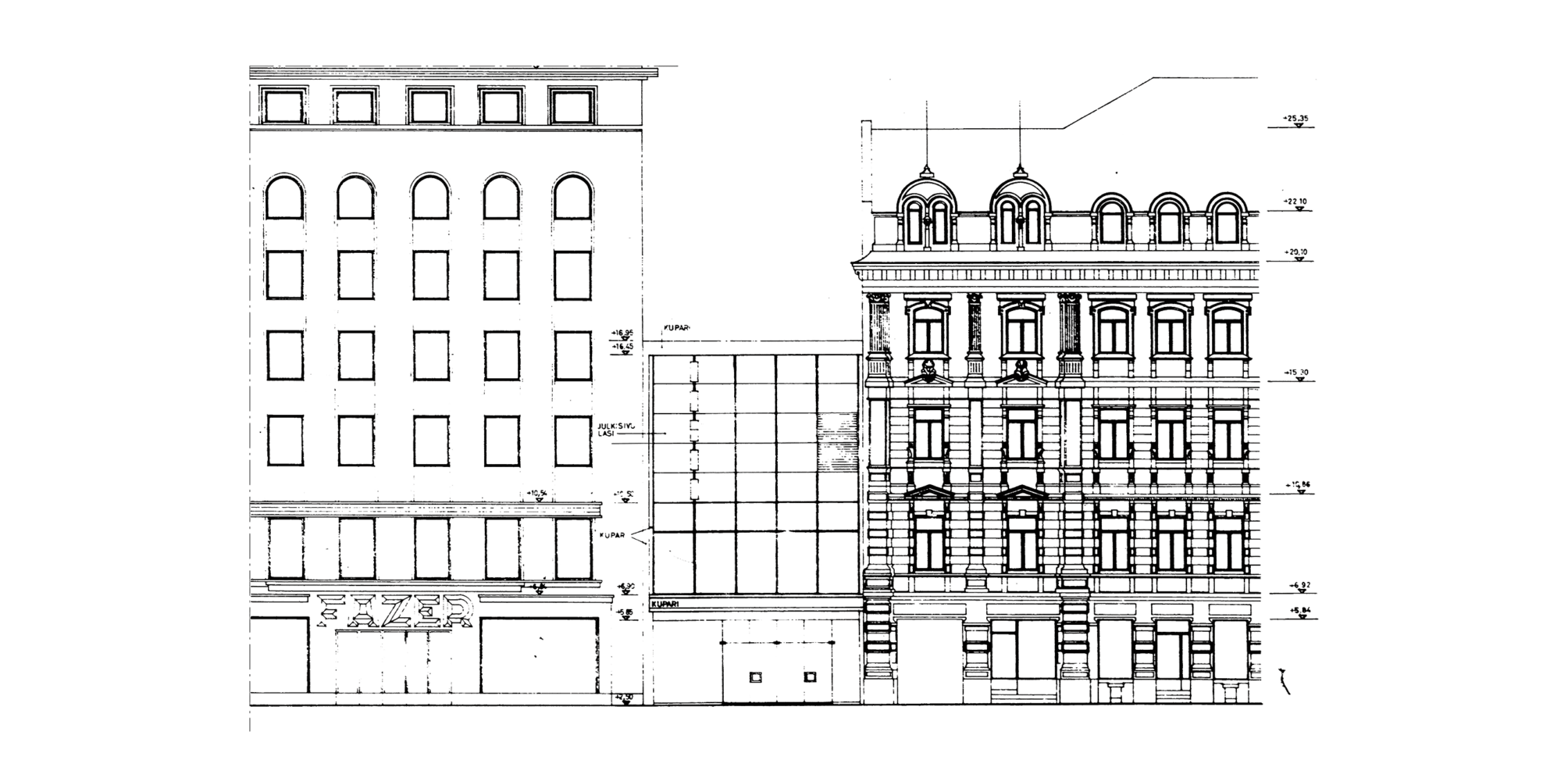 More than a hundred years of cinema
Located right in the heart of Helsinki, Maxim has operated continuously at the same address since 1909 and is thus the oldest cinema in Finland. The original theater was designed by architect David Frölander-Ulf and opened as Olympia. The current theater building is from 1974.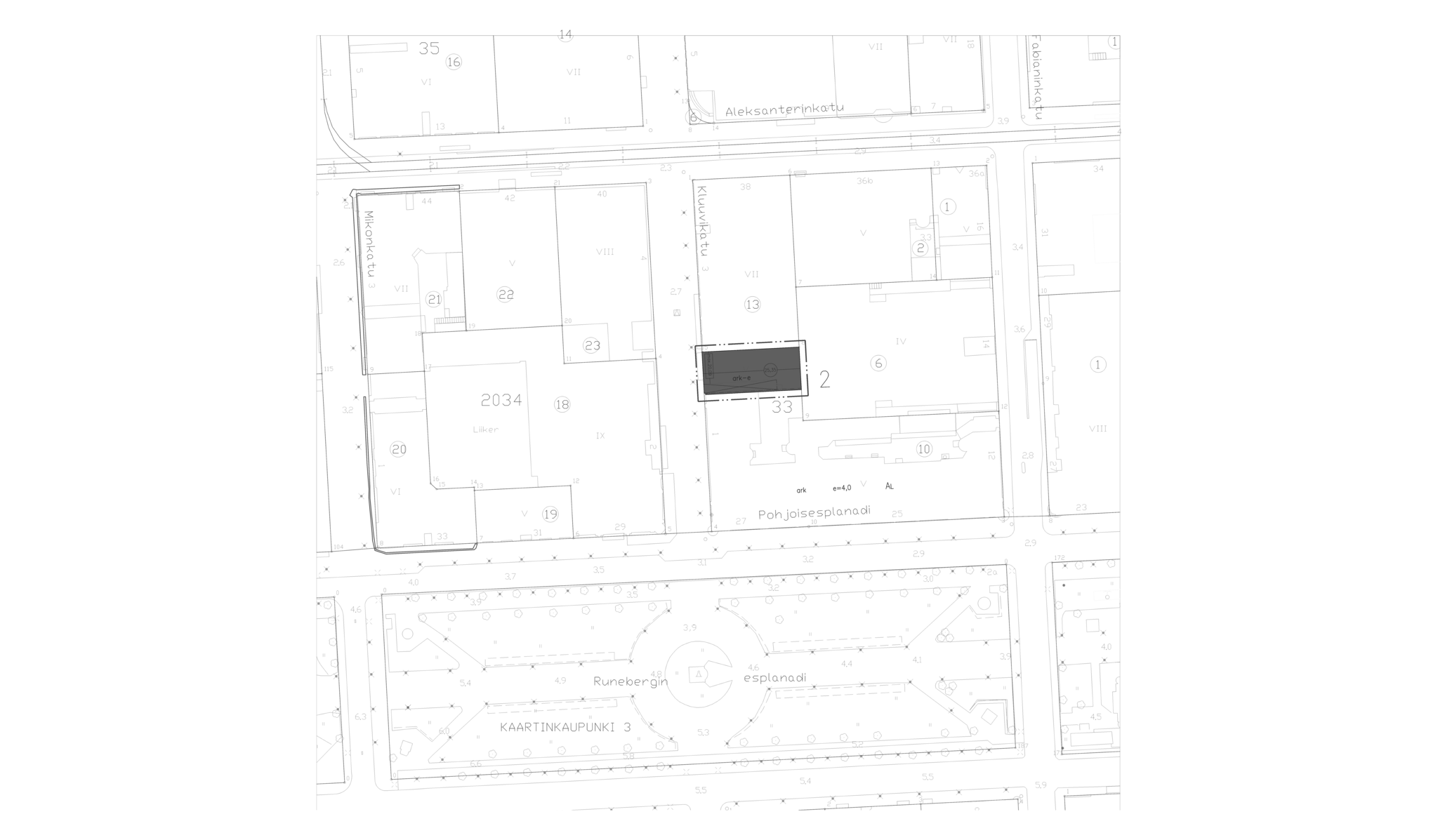 A nationally significant cultural environment
Maxim is located in the nationally significant built cultural environment of Esplanadi-Bulevard (RKY 2009). In the site plan, the part of the plot reserved for the cinema is protected with an ark-I marking.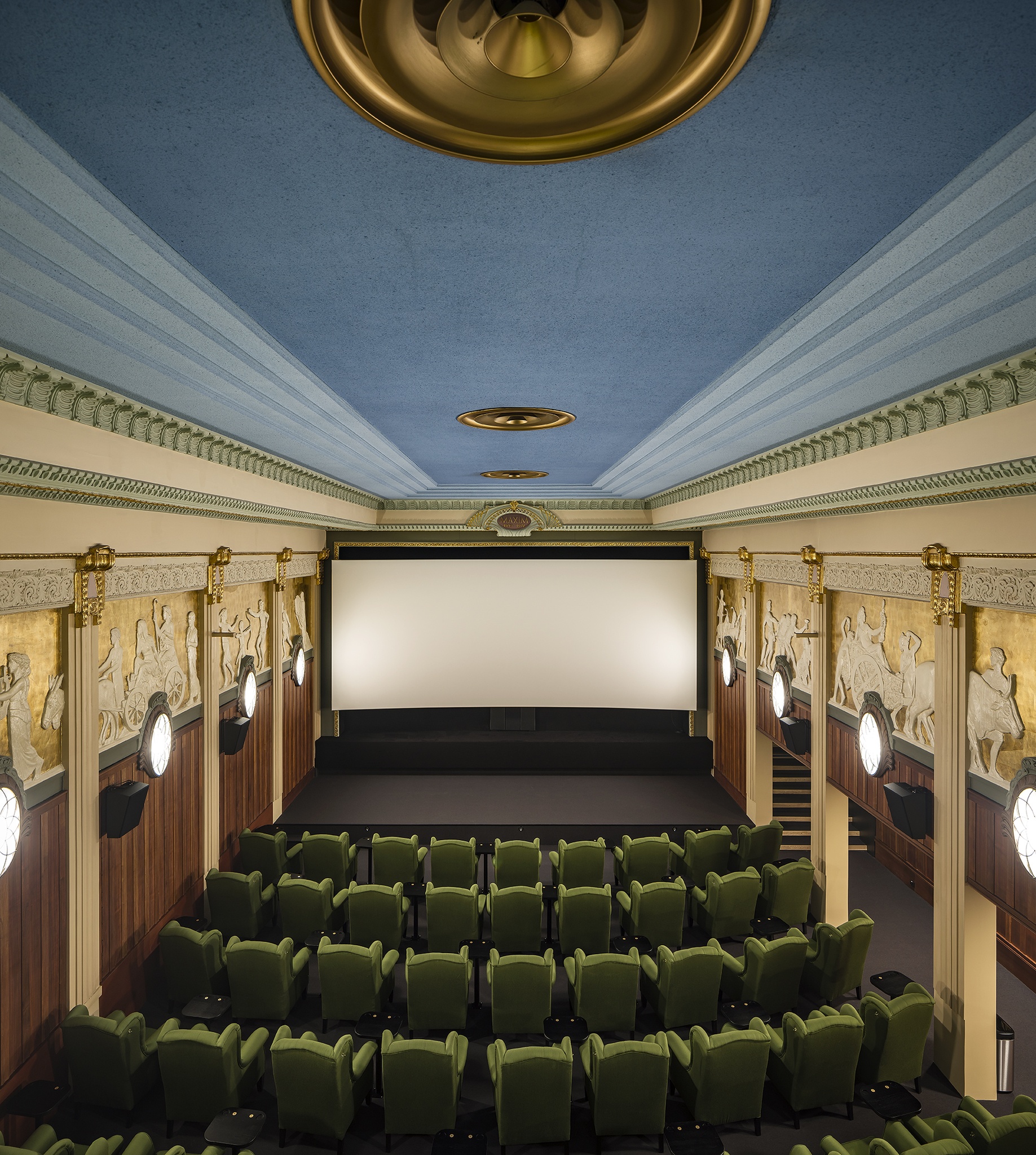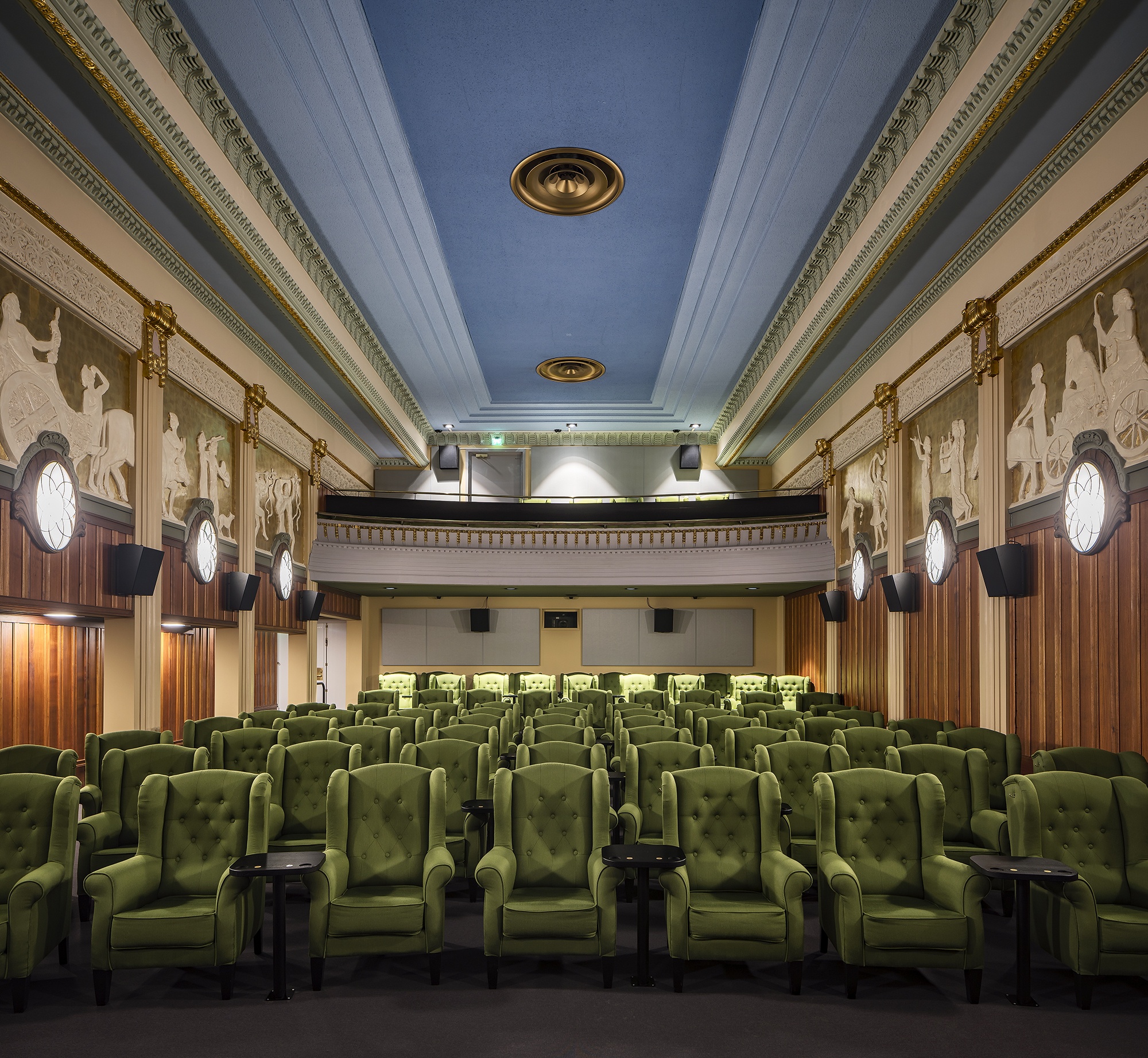 The luxurious Maxim 2 hall is a replica of the cinema hall that operated at the beginning of the 20th century. Red-toned Maxim 1, on the other hand, allows a rare dive into the 1970s.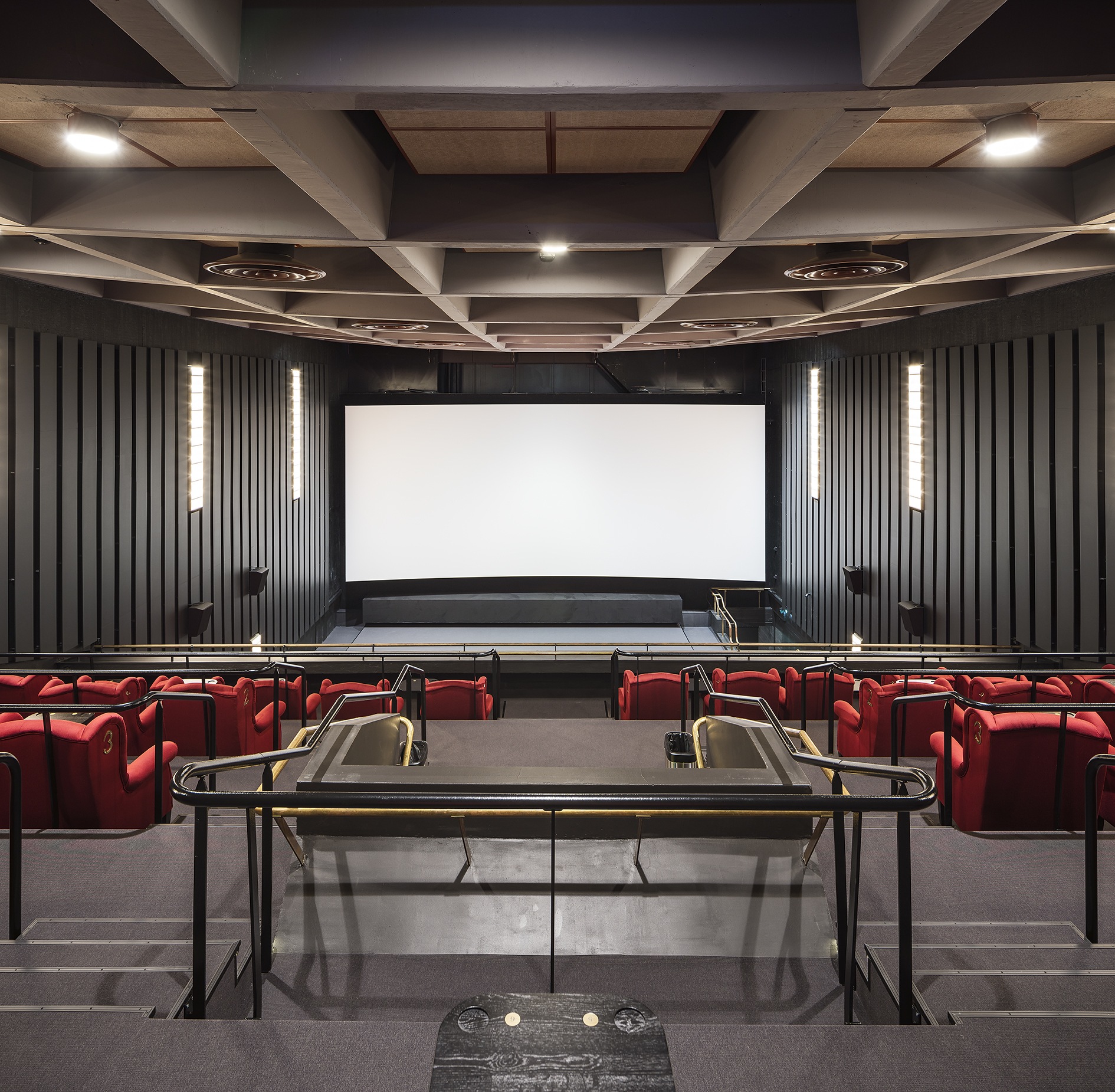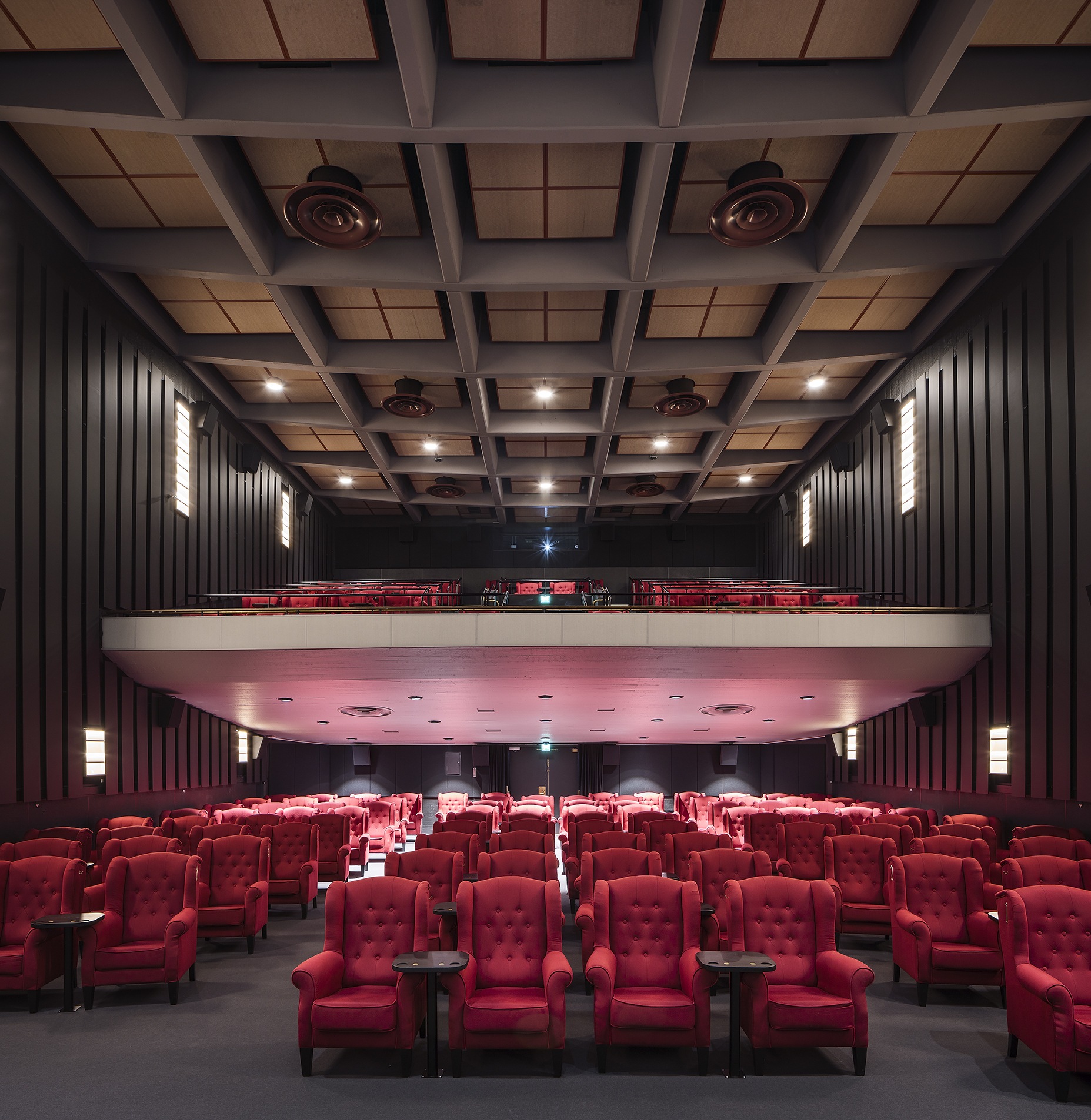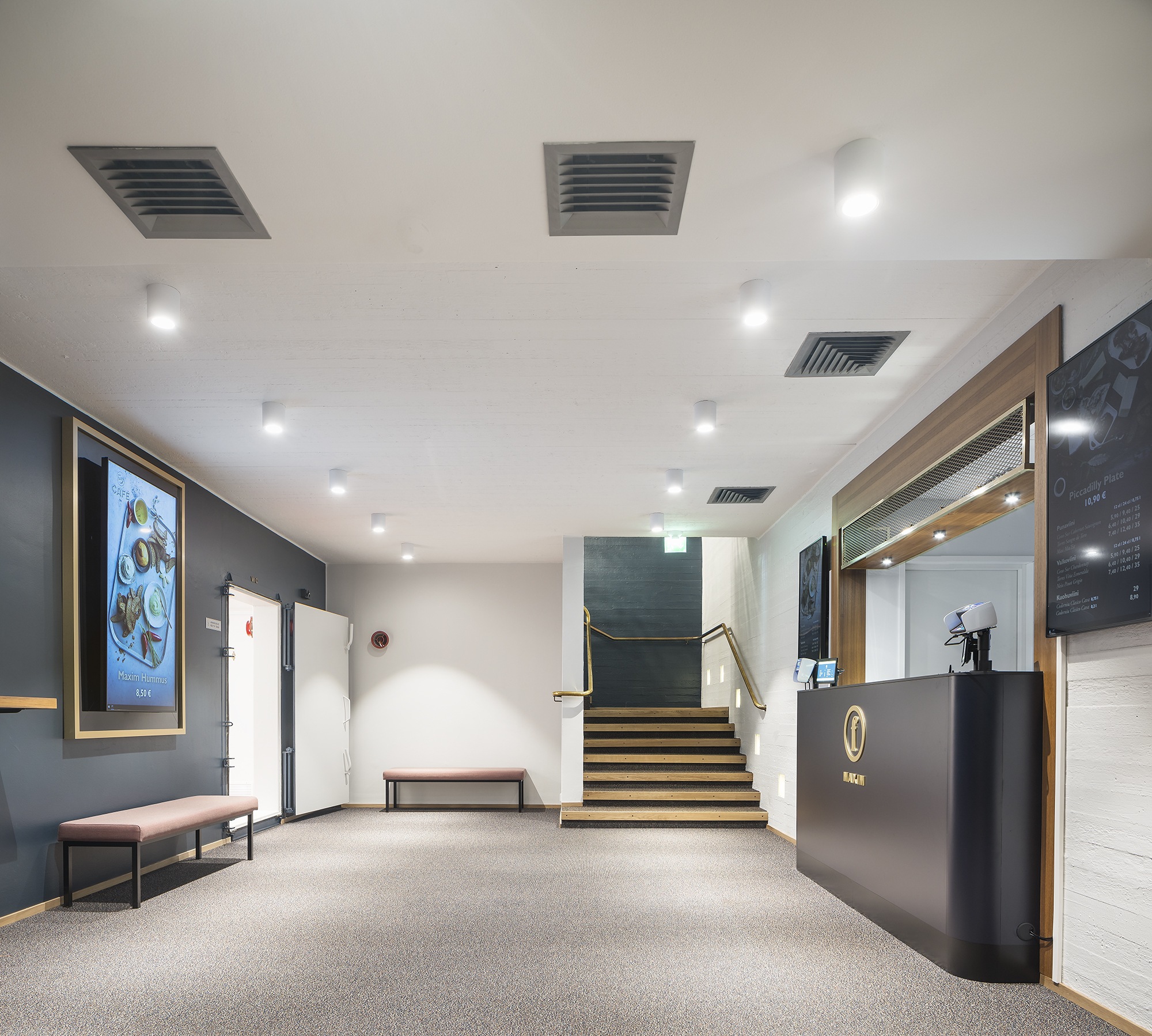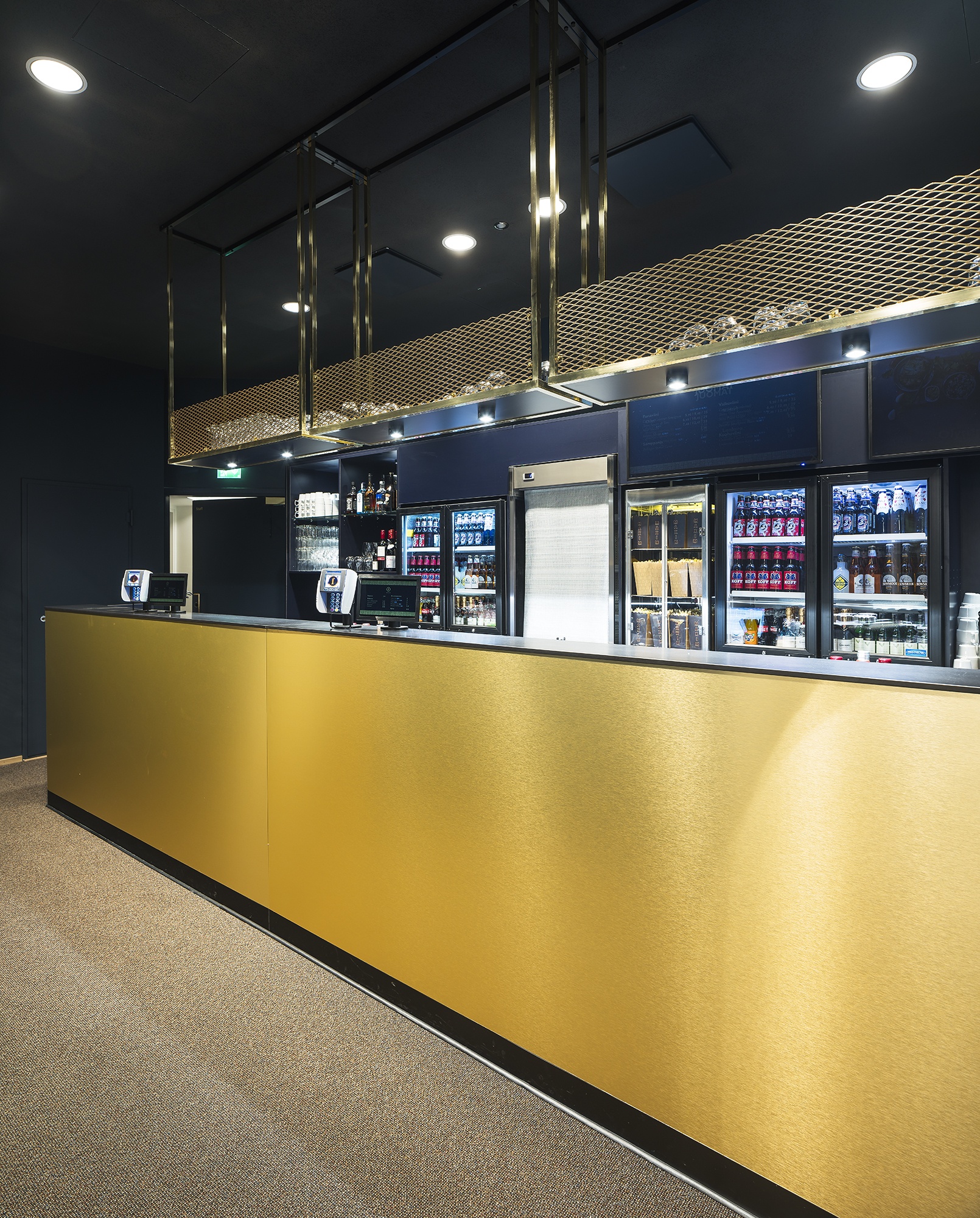 Lue lisää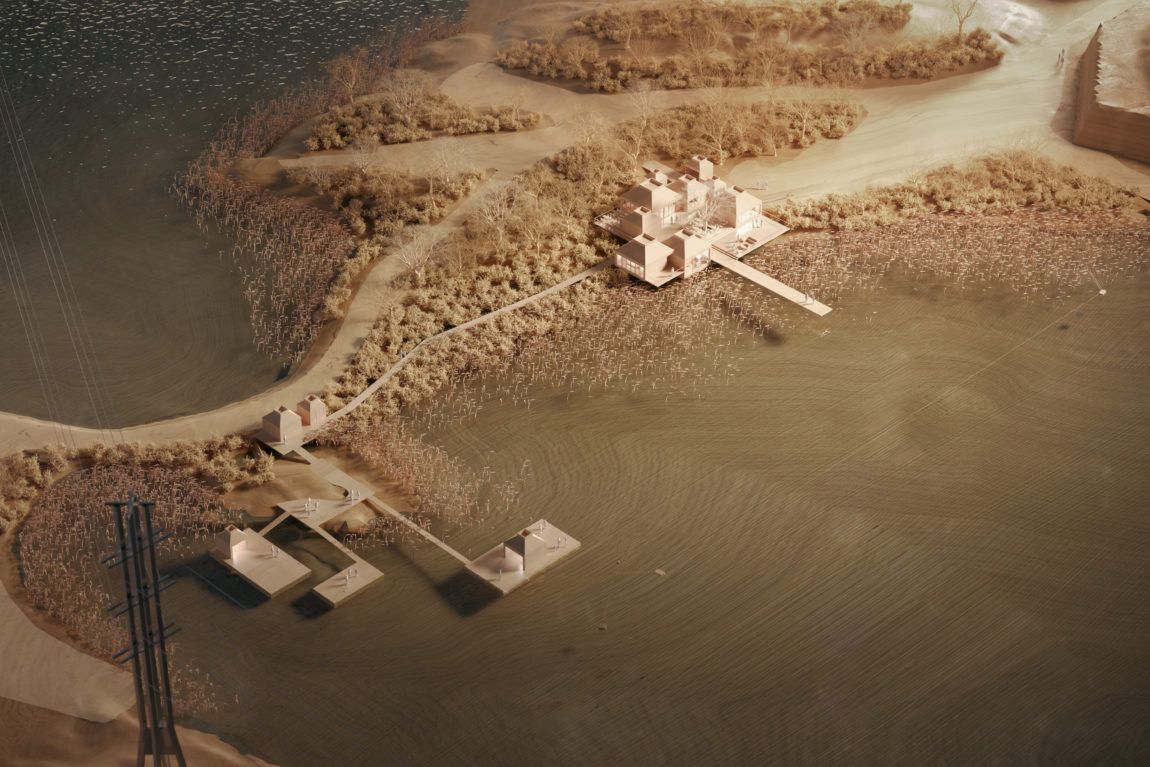 Hietaniemi wakeboarding center Kylä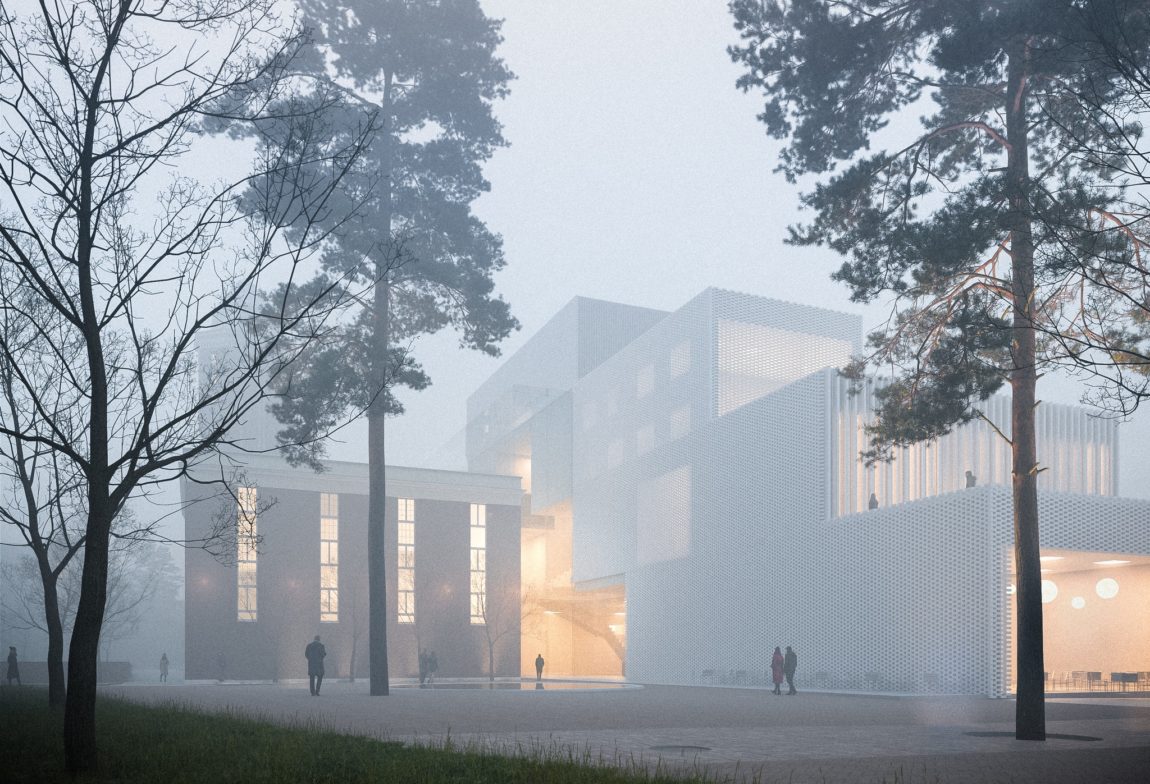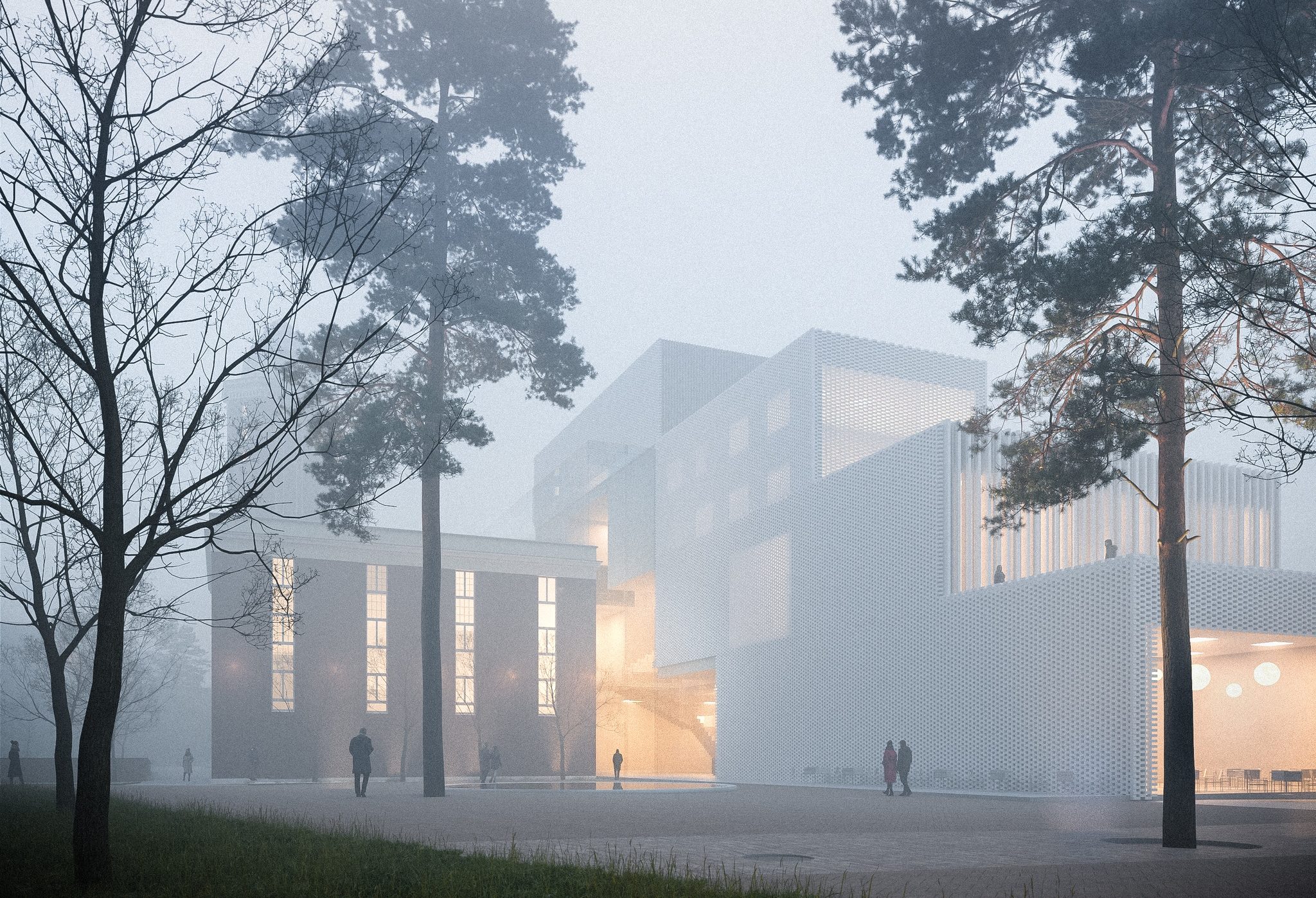 The Oulu museum and science center, competition entry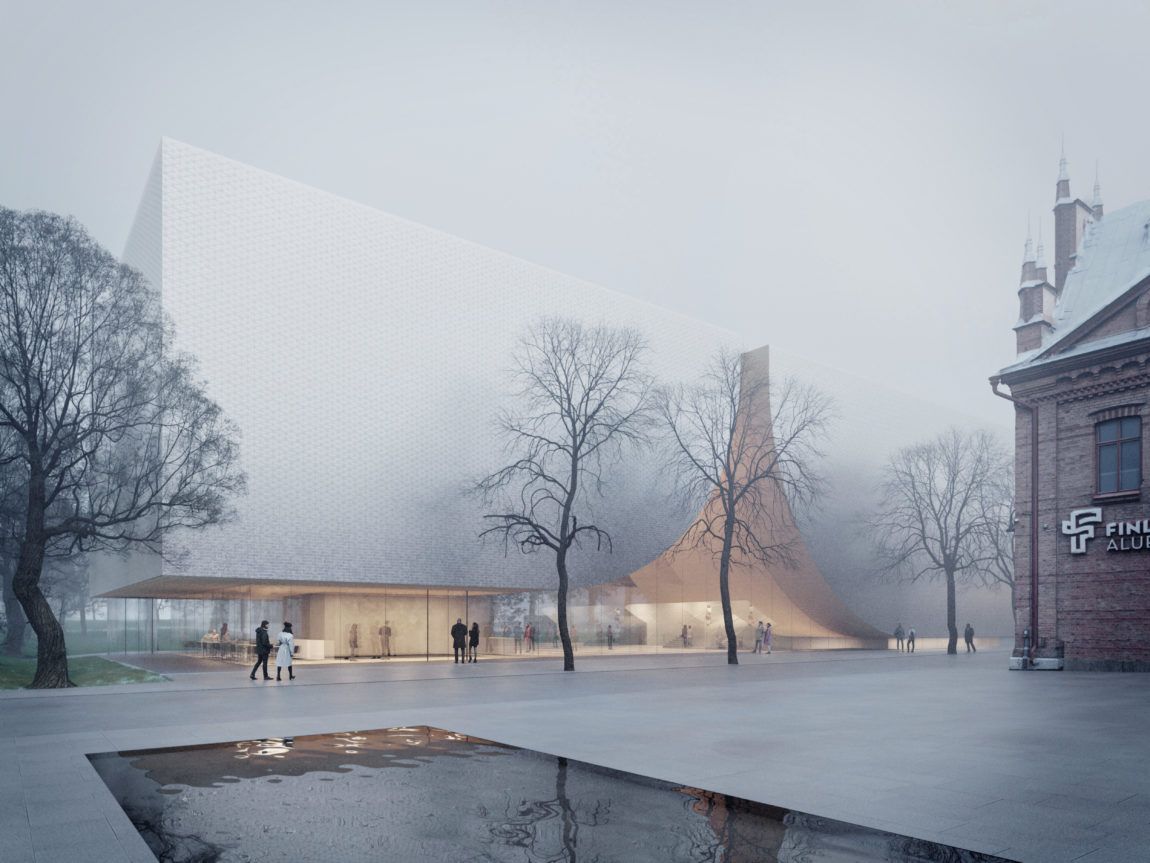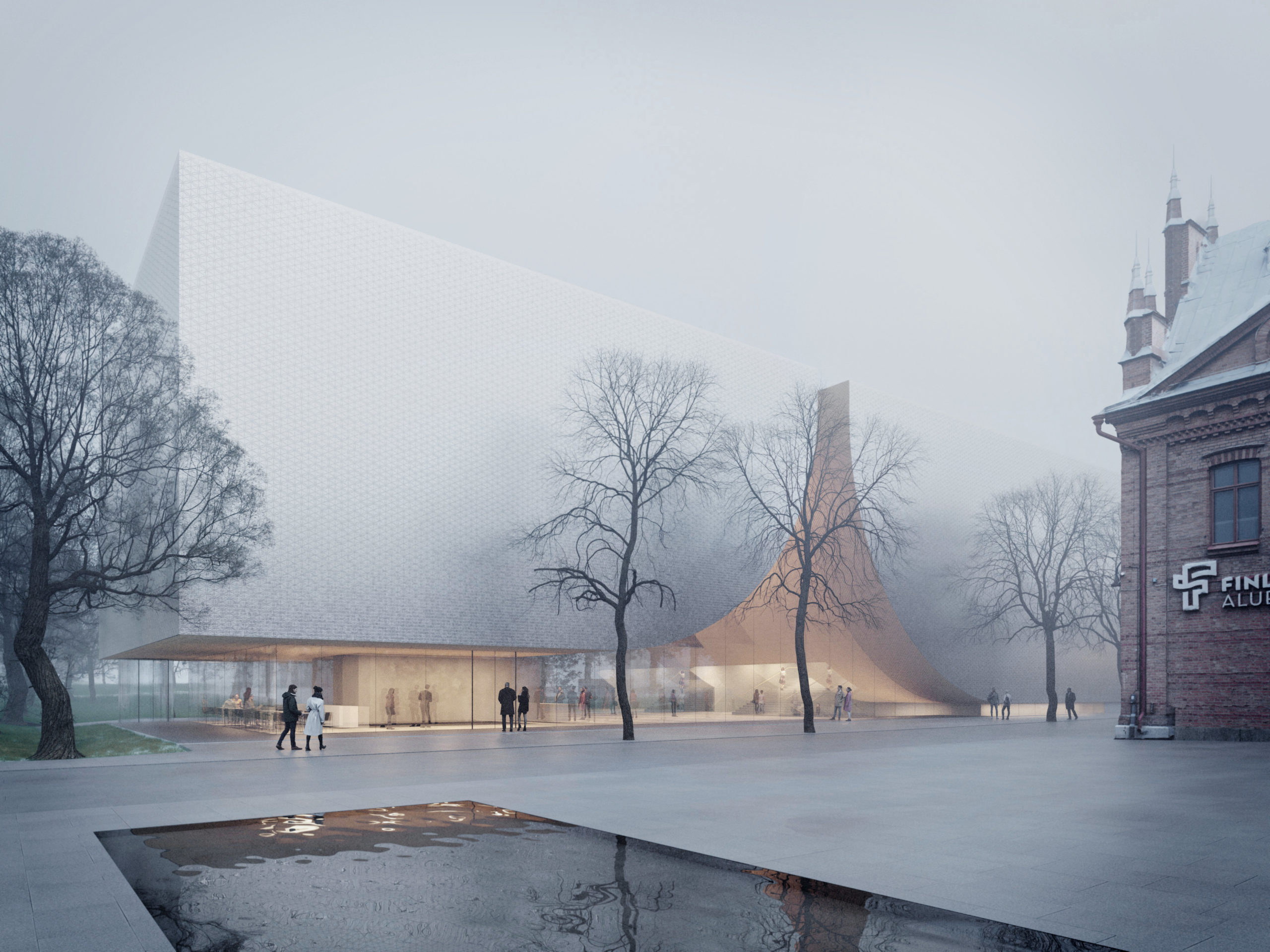 Sara Hildén Art Museum, competition entry