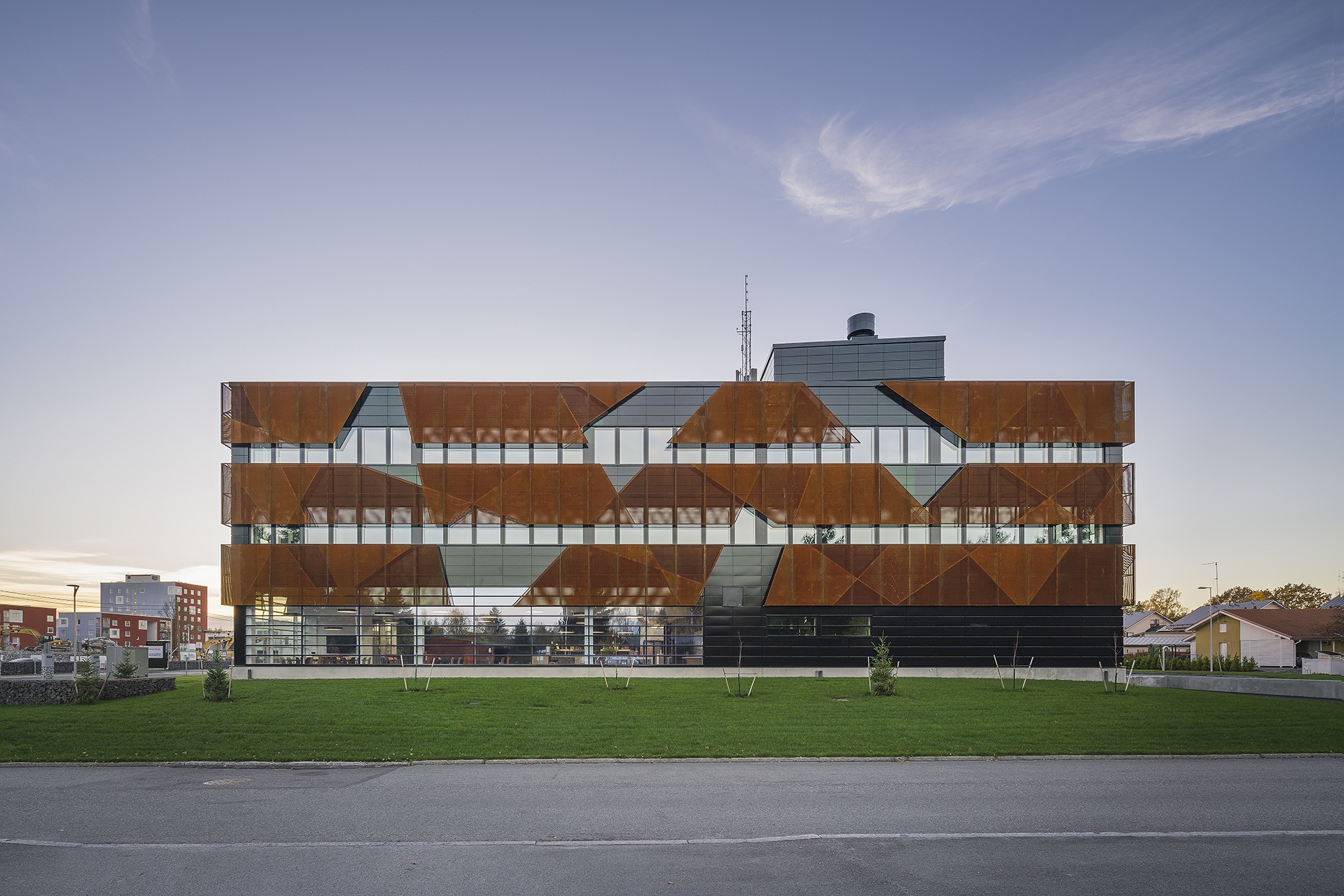 The façade of the office building combines technical and visual insights
Vantaa Energy
Location: Vantaa, Finland
Year: 2017
Area: 5500 m²
Client: Vantaa Energy
Photos: Mika Huisman
The building is located in a transformational environment where the surrounding area's industrial sites are being converted to residential use. As the Vantaa Energy site faces streets on three sides, any buildings on the site are highly visible from many different directions.
The designed entity consists of three parts: a three-story renovated office block built in the 1980s, a new three-story office building, and a new glazed single-story joint section. The building masses are placed parallel to the streets on the site's northern and eastern edges. As a result, Peltolantie's side has an entrance yard that is as open, spacious, and impressive as possible. The dominant features of the entrance yard are the glass triangle of the main entrance and the large and magnificent Manchurian Ash tree, still in excellent condition, that had stood in the atrium courtyard of the demolished 1970s building.
The functionally and visually cohesive combination of the renovated section and extension is a compact entity that intentionally blurs the distinction between old and new. Situated at the junction between the masses, a spacious and well-lit glass-roofed entrance and elevator foyer functions as a connective element. At the entrance foyer, various kinds of customer meetings can be held in conference rooms and in connection with the restaurant; short meetings are easily arranged in a furnished section of the foyer.
Office layouts are based on a multi-purpose concept and room program generated from interviews with users. Although approximately 180 employees work in the building, only 20% of the staff have designated workspaces. Particularly close attention to workplace amenability was paid in the architectural, interior, and mechanical engineering design.
The building's external appearance results from the creative interplay between three different materials – Corten steel, glass, metal panels – and their surface treatments. The dominant façade motif is formed by Corten steel panels, perforated at three different densities, surrounding the building's outer skin; the ribbon-like bands also function as sunscreens. The irregular perforation pattern and Corten steel's pleasantly warm color shade result in attractive and expressive façades.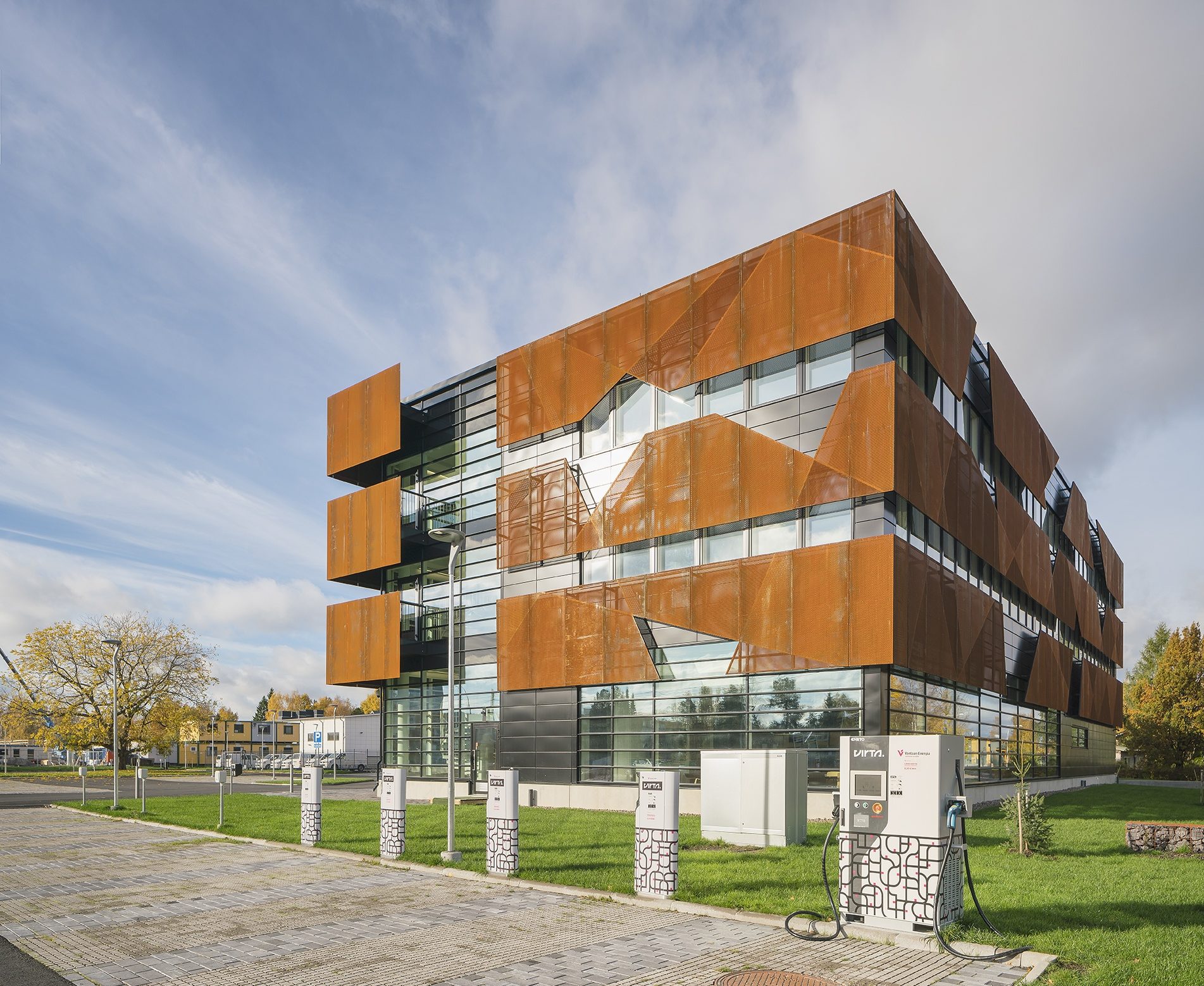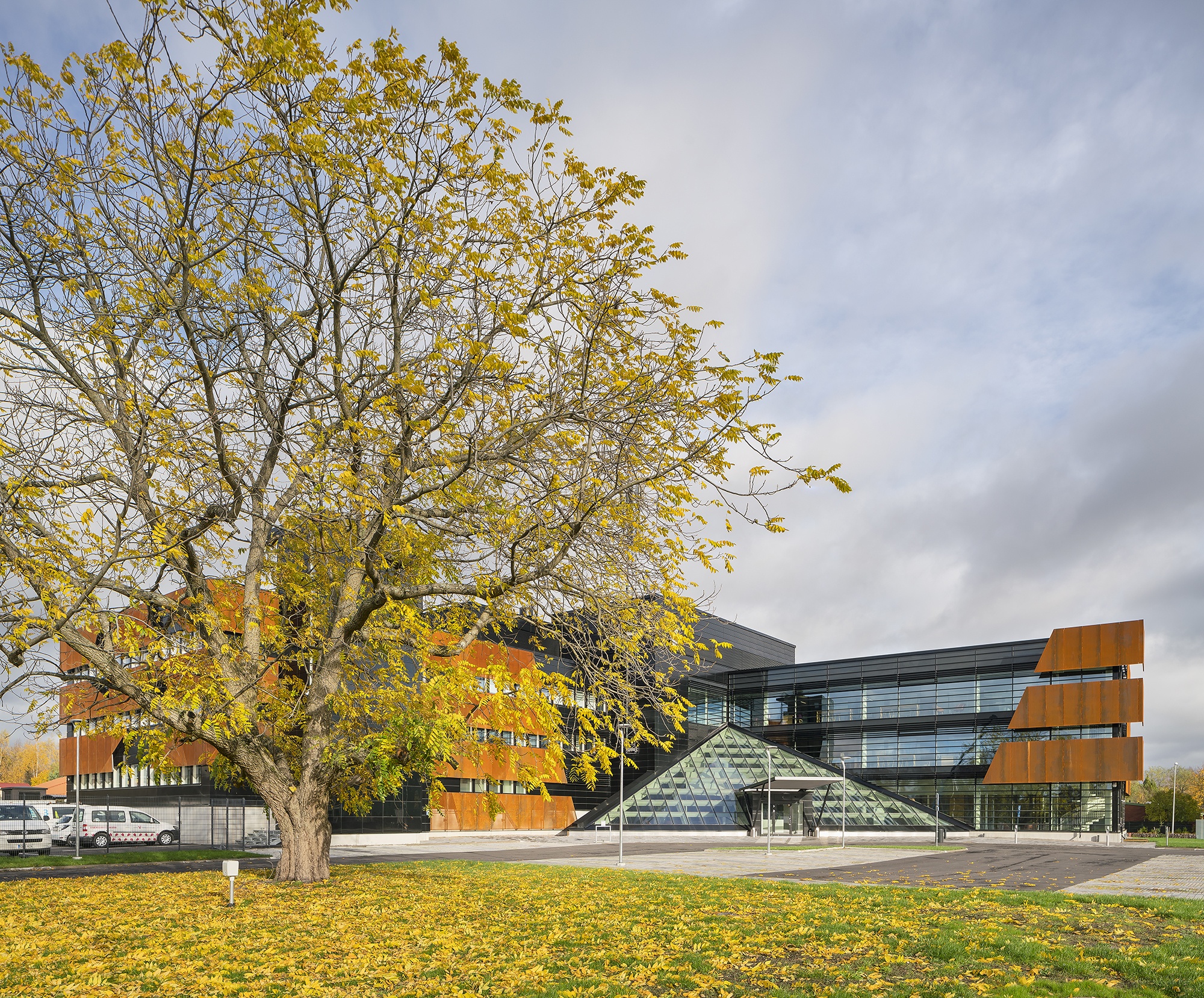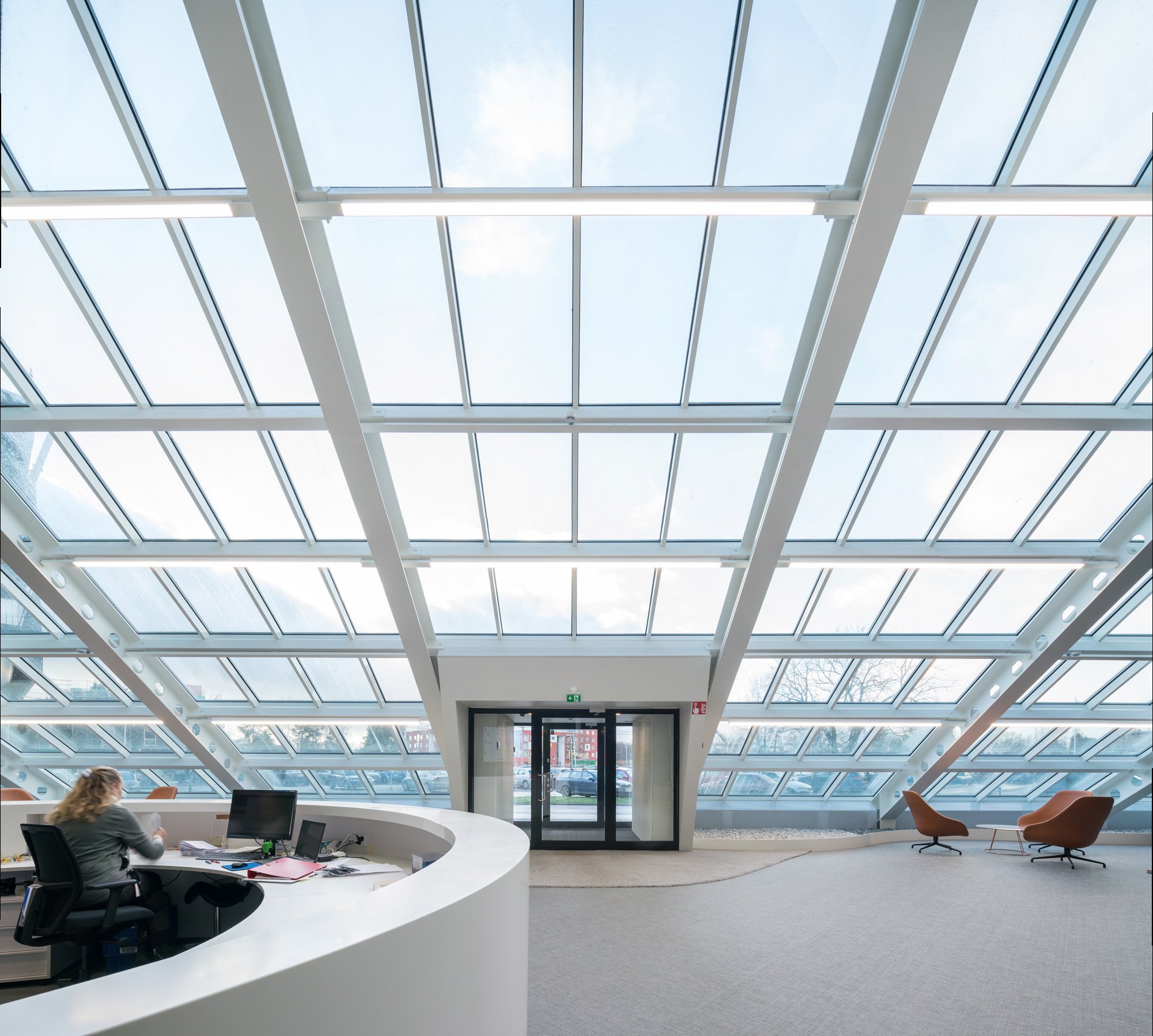 Lue lisää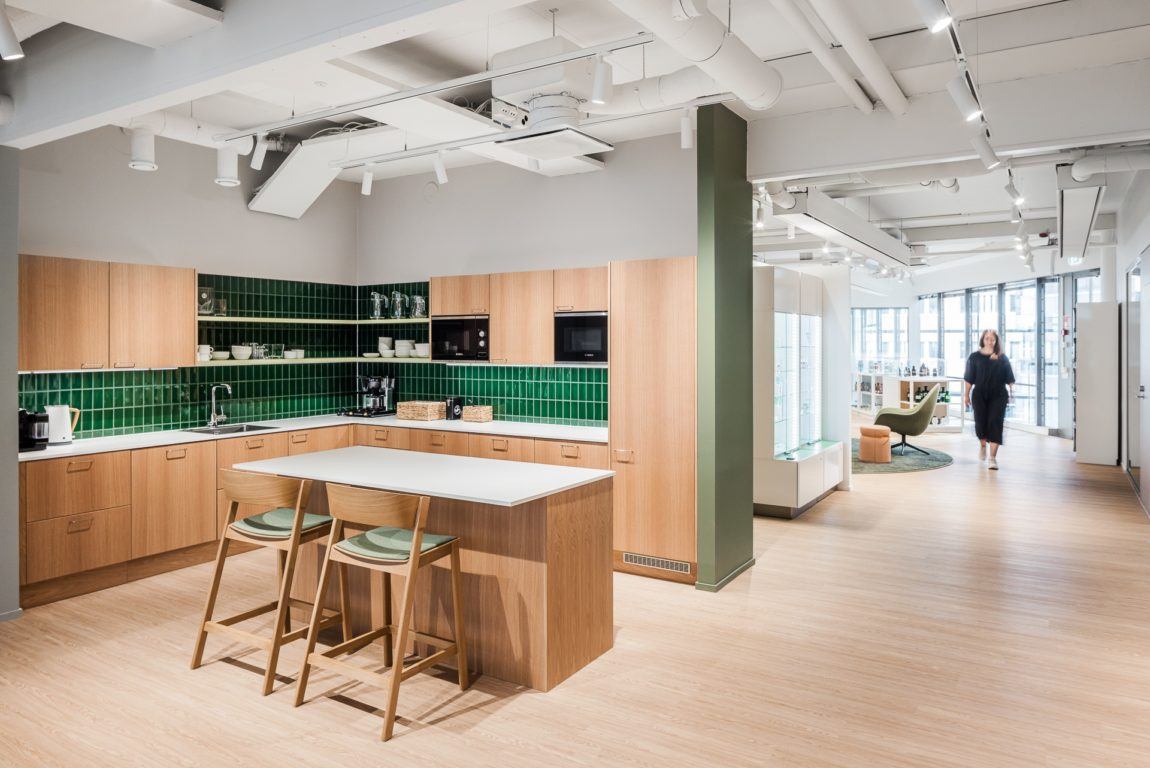 The Association of Finnish pharmacies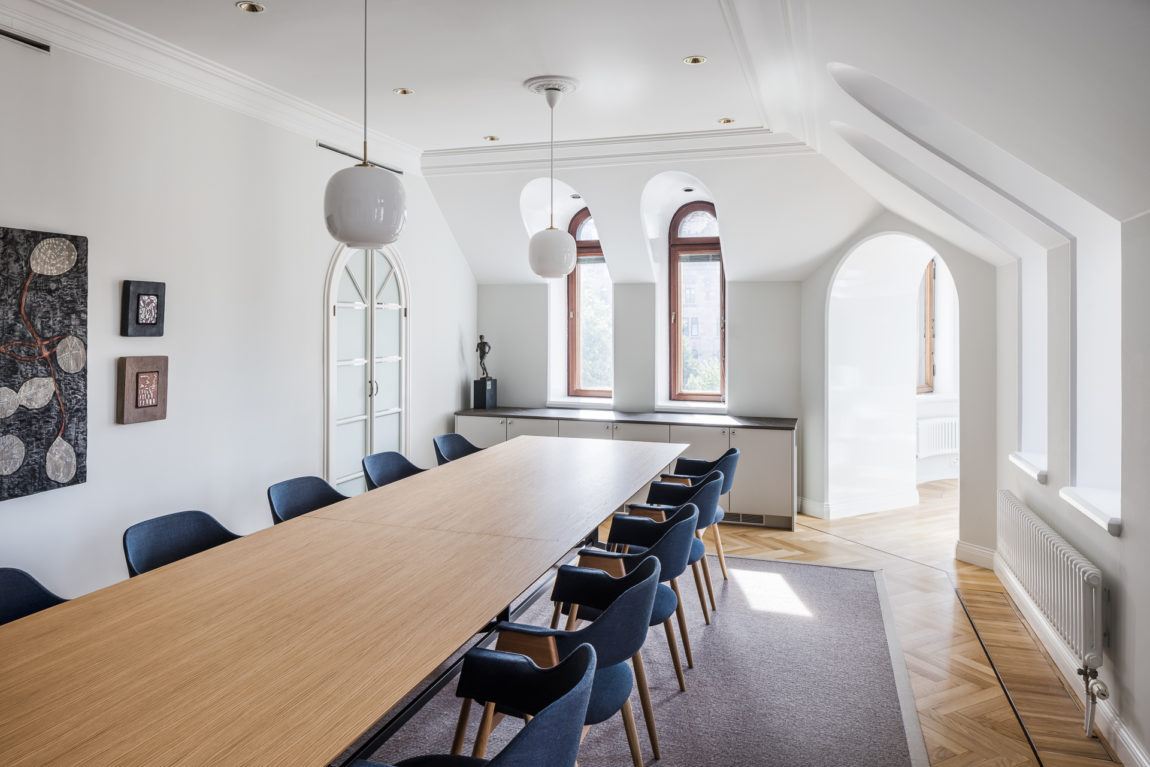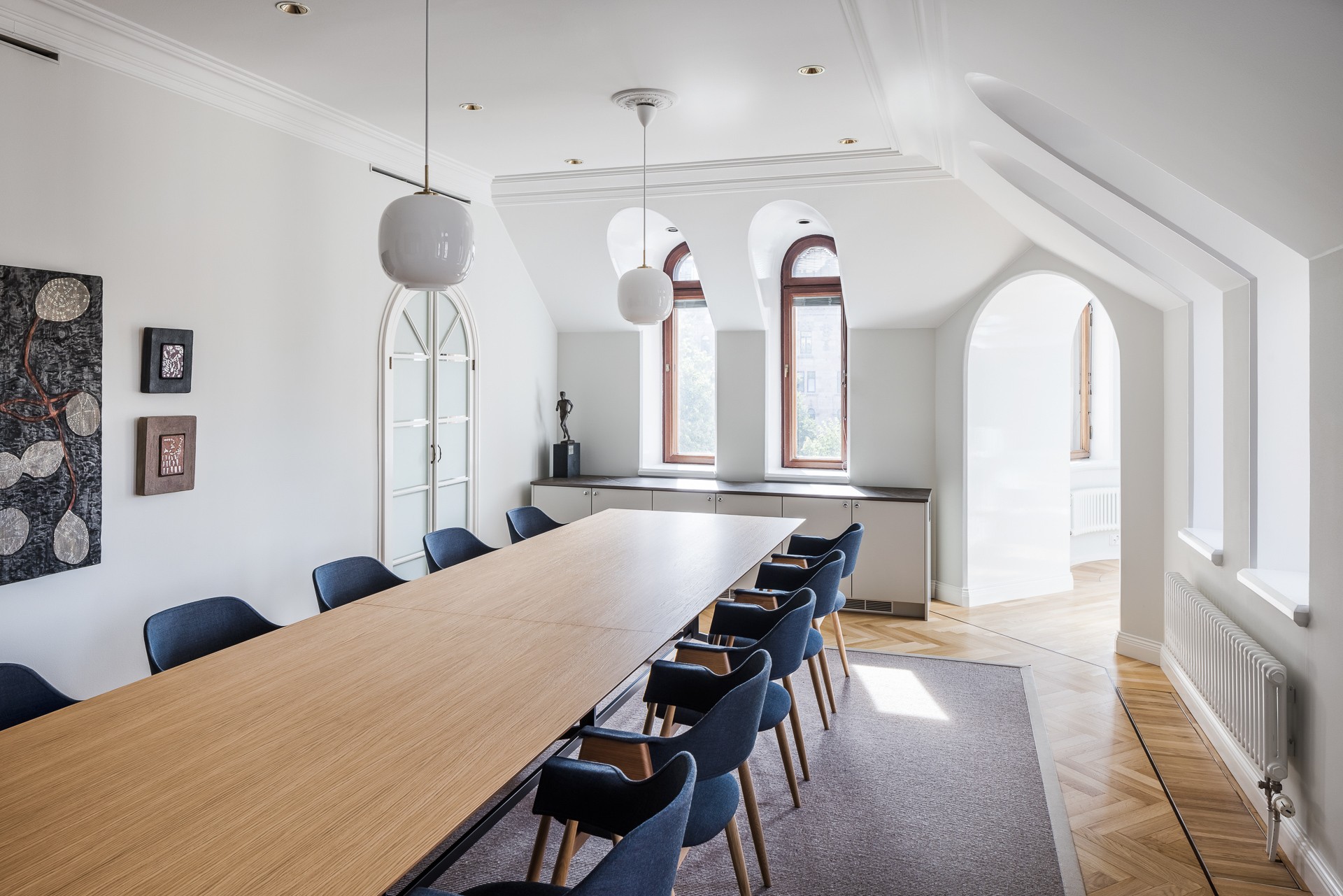 Agency premises in the center of Helsinki