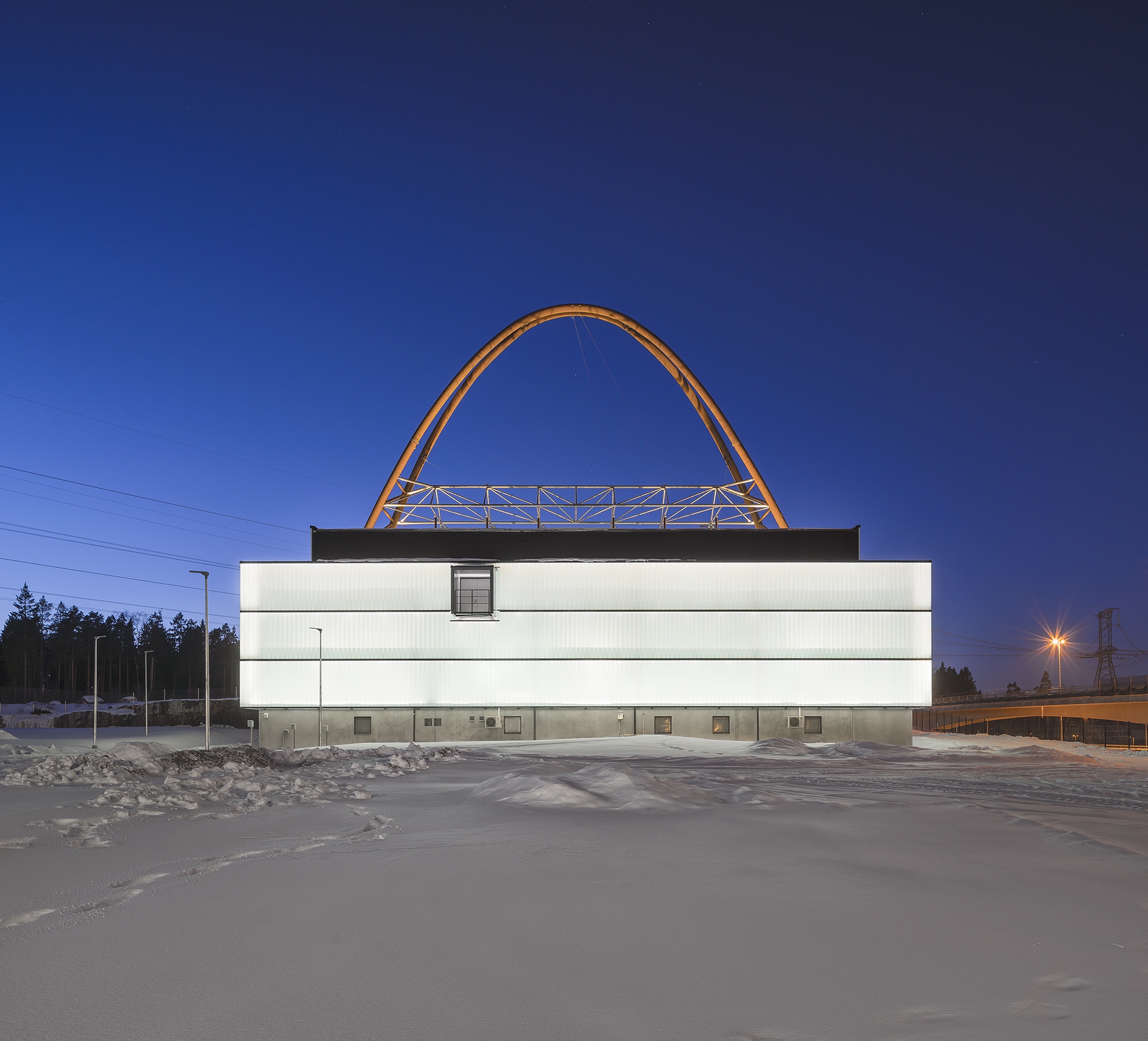 The internationally awarded substation is a visual manifestation of electricity
Länsisalmi Power Station
Location: Vantaa, Finland
Year: 2018
Area: 1975 m²
Client: Fingrid Oy

World Architecture Festival 2018 Winner

Photos: Mika Huisman
Länsisalmi Power Station has a significant task, as it transmits electricity to the Helsinki capital area region, serving around 800 000 people. In addition, the substation is in a visible location in terms of traffic. Because of this, one of the main goals of architectural design was to create an architecturally interesting and memorable landmark for those passing by.
The architectural concept of the substation is inspired by electricity and its visual manifestation, light, as well as the fascinating and unintentionally beautiful aesthetics of electrical equipment. The placement of the buildings on the site and their floor plans are designed under the terms of functionality, however, without setting strict limits to the creative and open-minded architectural expression. As a result, the usual gray and expressionless transformer buildings have been given a light-filled appearance at the Länsiasema power station. Additionally, a landscape portal with a standard vertical grid structure was shaped into a 50-meter-high iconic arch.
The main materials of the station are naturally colored and graphical concrete, and glass. The most visible motives of the facades are the cladding made of glass planks. The intermediate space formed by the glass planks on the facades is illuminated at night when the buildings turn into lanterns and electricity into a visible phenomenon. With this specific choice of glass type, an association and connection have been sought with insulator plates made of glass, which are widely used in the power distribution industry.
The tall arched landscape portal is made of Corten steel pipes. One important factor in choosing the material for the tall structure was the fact that Corten steel does not require any maintenance. The natural and warm rust color of Corten resonates harmoniously with other facade materials both during the day and at night. Unlike the glass facades illuminated from the inside, the landscape portal is illumined from out. All in all, as a result, the electricity flowing through the station and the flow of people driving by run parallel to each other.
Lue lisää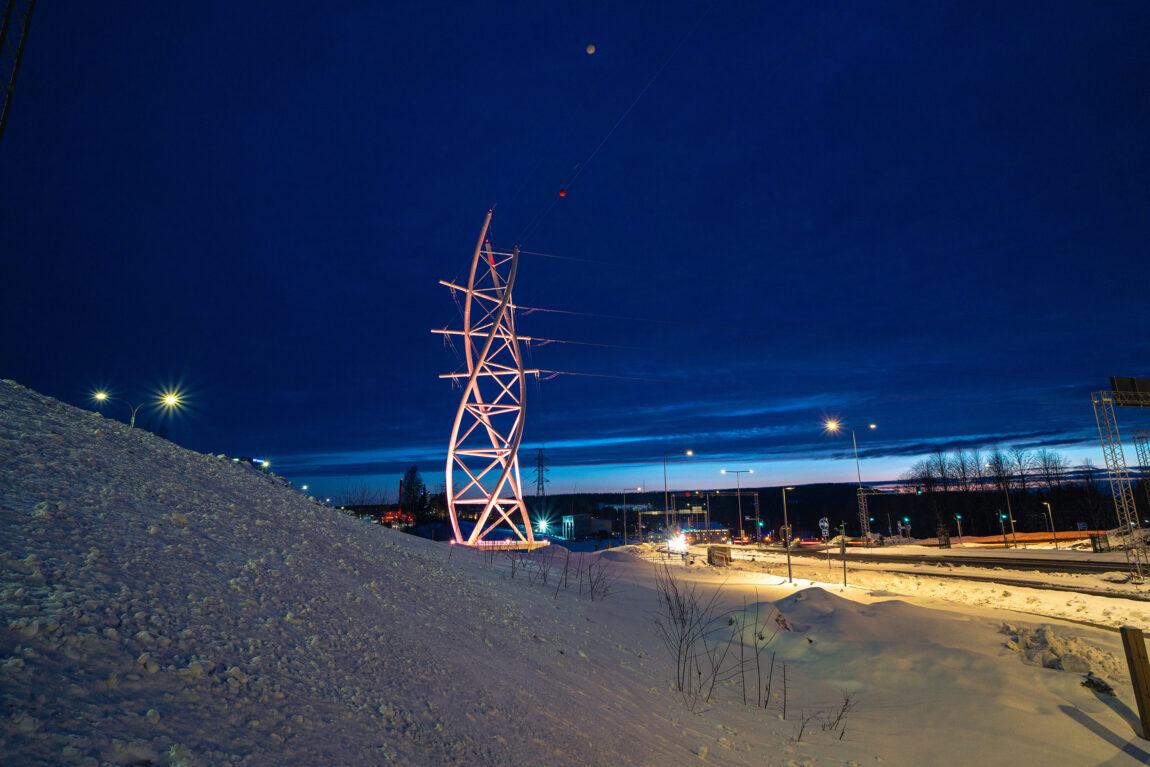 Landscape column Viäntö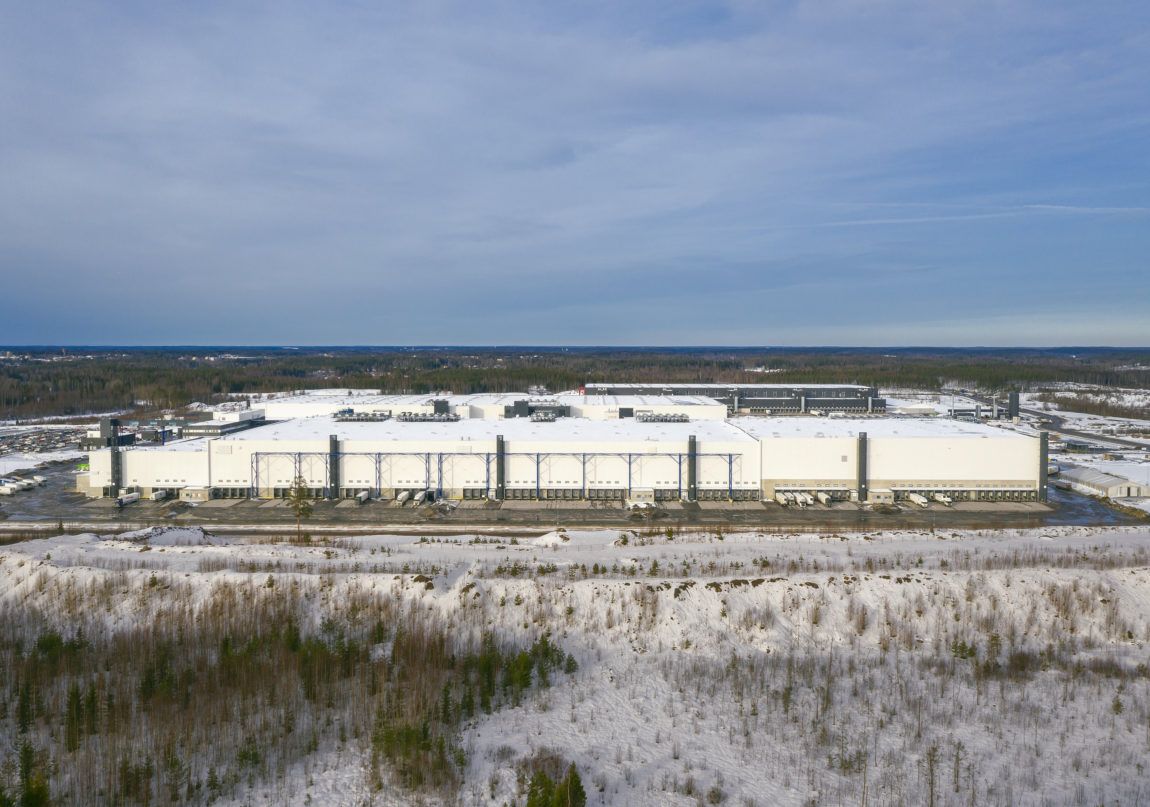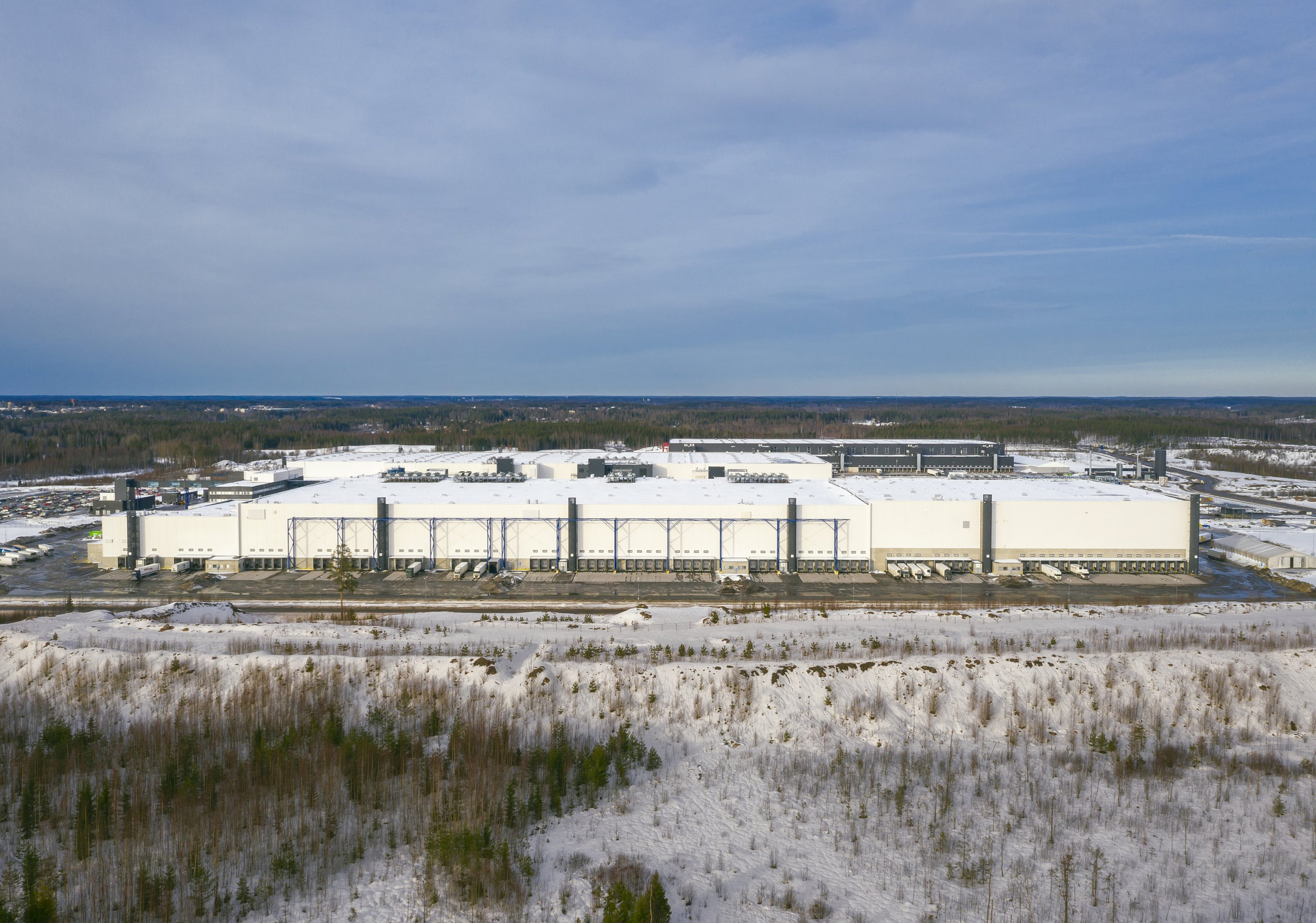 PTDC-logistics center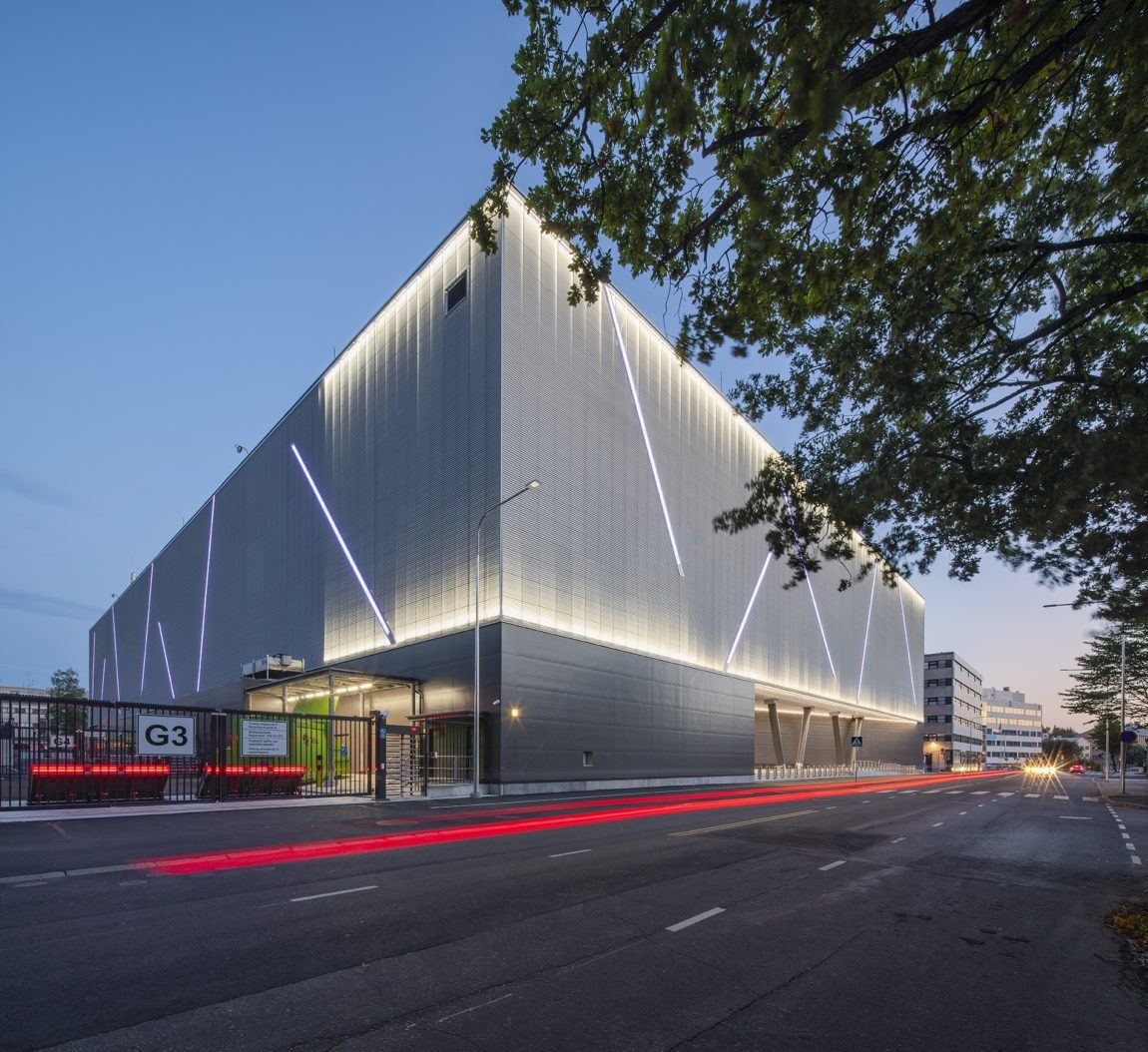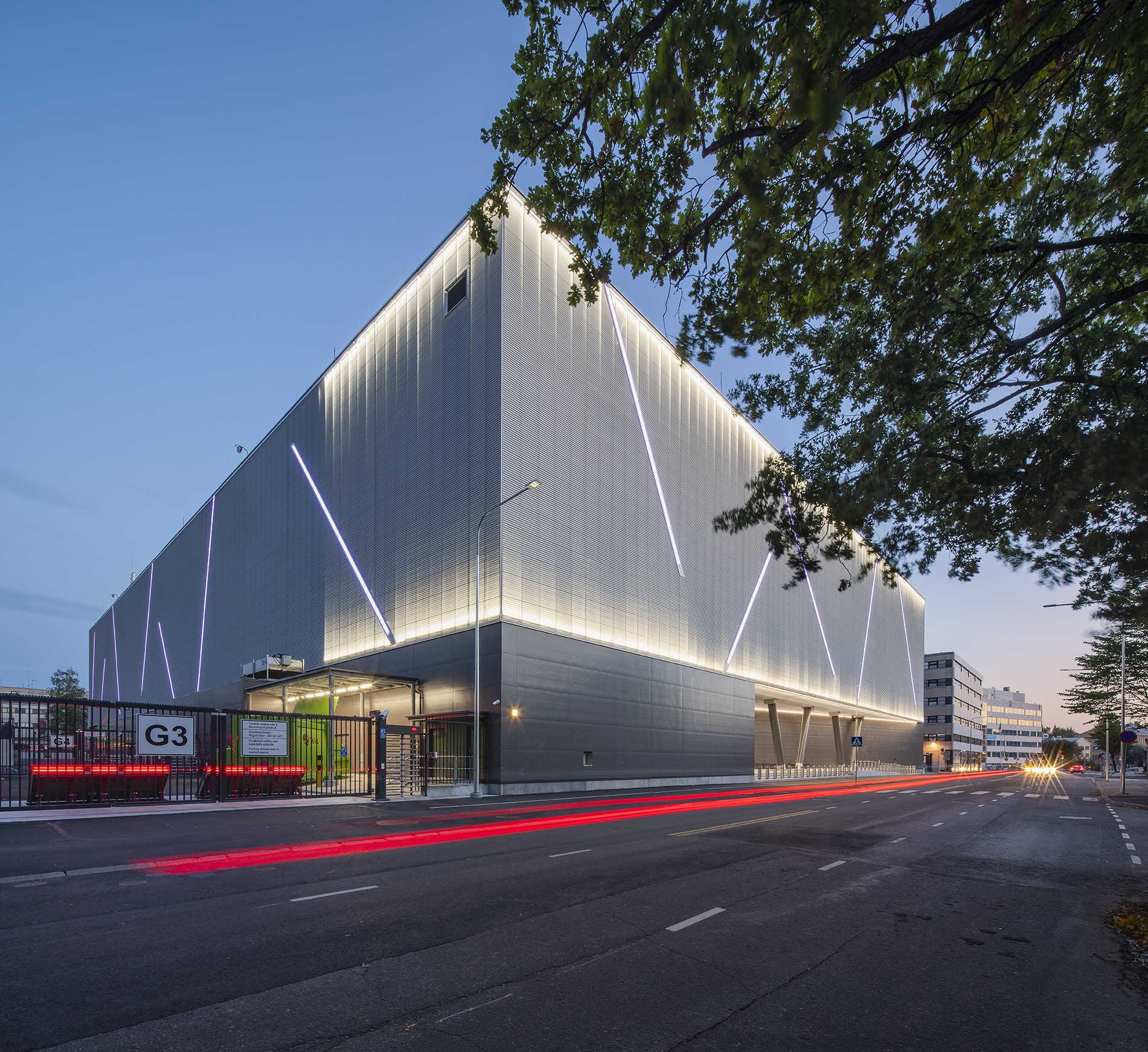 Telia Helsinki Data Center