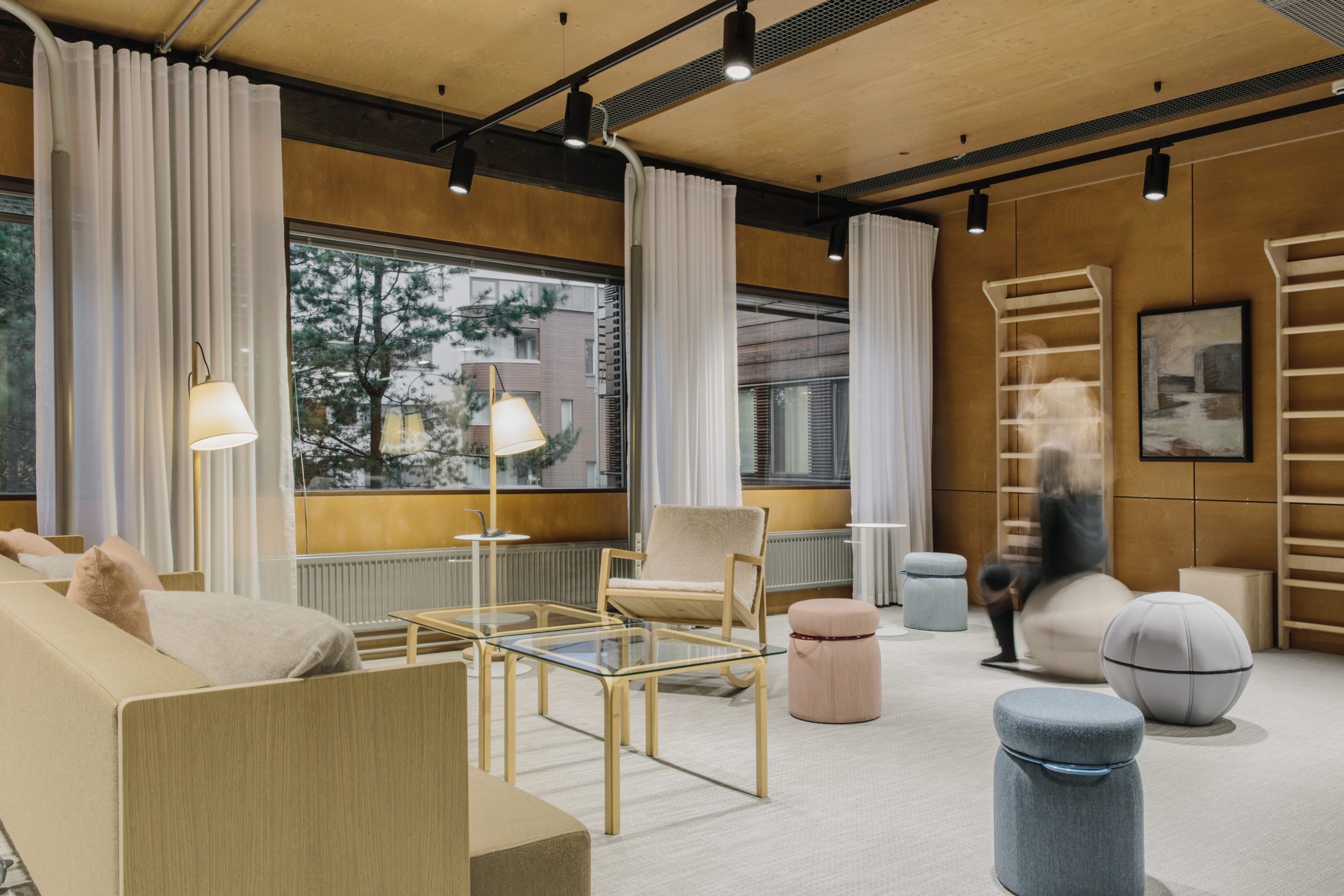 Both employees and customers feel at home in the office of the Finnish housing expert
The Finnish Housing Foundation
Location: Espoo, Finland
Completion year: 2020
Area: 1340 m²
Client: The Finnish Housing Foundation
Photos: Suvi Kesäläinen, Gut Studio
After joining forces with another operator, the Finnish Housing Foundation wanted to gather all of its staff under the same roof. However, having a joint office required a larger and more functional space. The change was a comprehensive process in which the employees had an essential role. The goal of the project was to renew not only the physical working environment but to make the whole working culture more open and flexible. The new office space reflects the company's core values: community, responsibility, and the importance of home. The foundation's long history was also made visible.
The office is divided into a private and a public area. Customers have access to the lobby and to the meeting rooms. Other areas are meant for employees only. To ensure that the premises serve their purpose, the foundation was willing to truly invest in the change process. The results of the staff workshops and the open design process, in general, can be directly seen in the final visual and functional solutions.
Plenty of room to focus, meet and work — or even work out!
The heart of the office is the open lounge area that consists of a kitchen, a break and lunch room, and a wellness area with wall bars and other exercise equipment. The employees were greatly involved in the design process and wished for a space suitable for all sorts of casual gatherings. The lounge is located further from the working areas so that the chit-chat and other noises don't distract those who need to focus. In general, facilities were also required to be flexible to adapt to different needs in changing situations. Functionality and versatility increase working comfort and coziness.
The foundation is an advocate for making responsible and lasting solutions. That's one of the reasons why a lot of old furniture was used also in the new office. Mixing old and new makes the space feel home-like, while also offering interesting peeks into the foundation's history.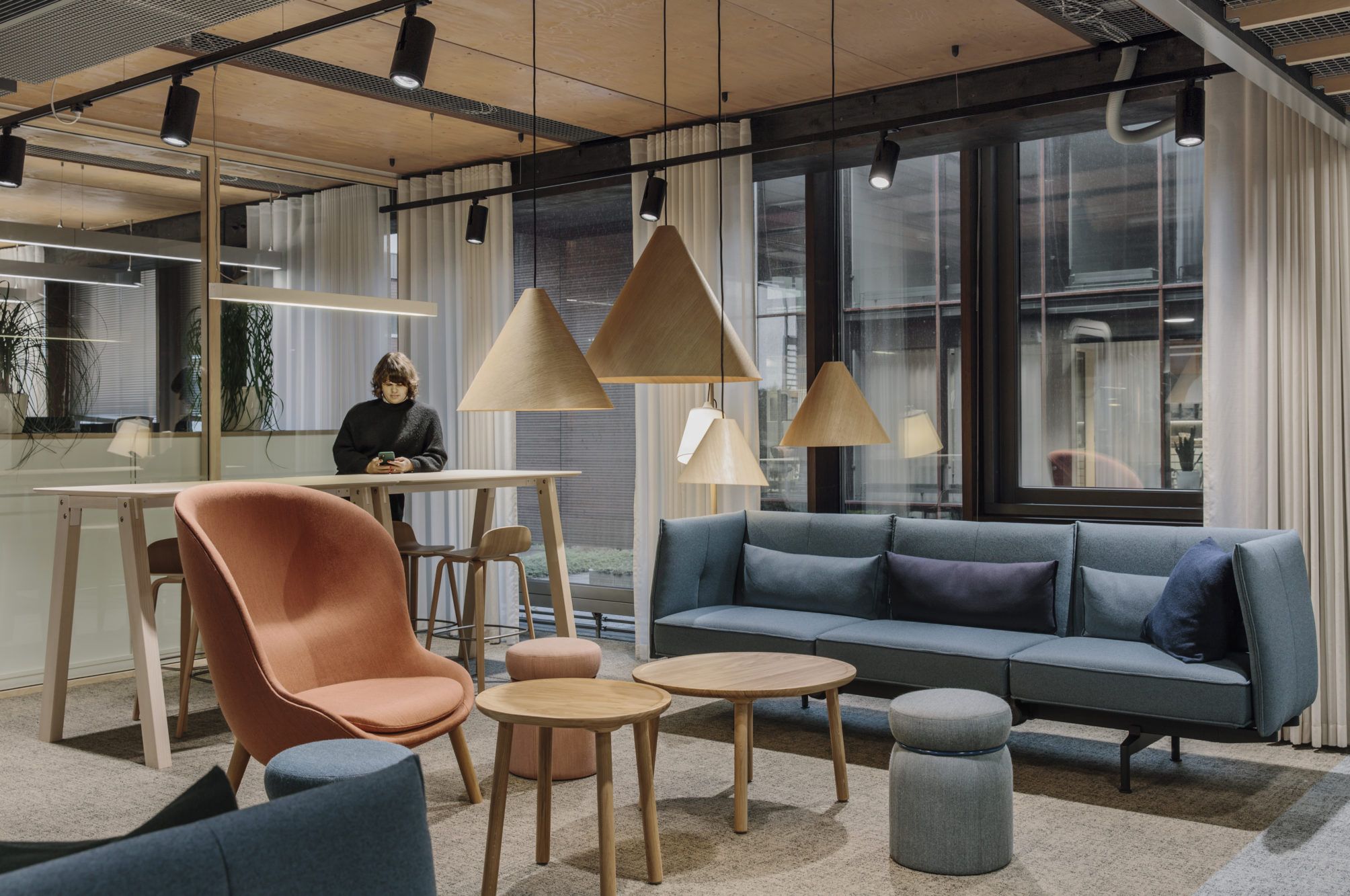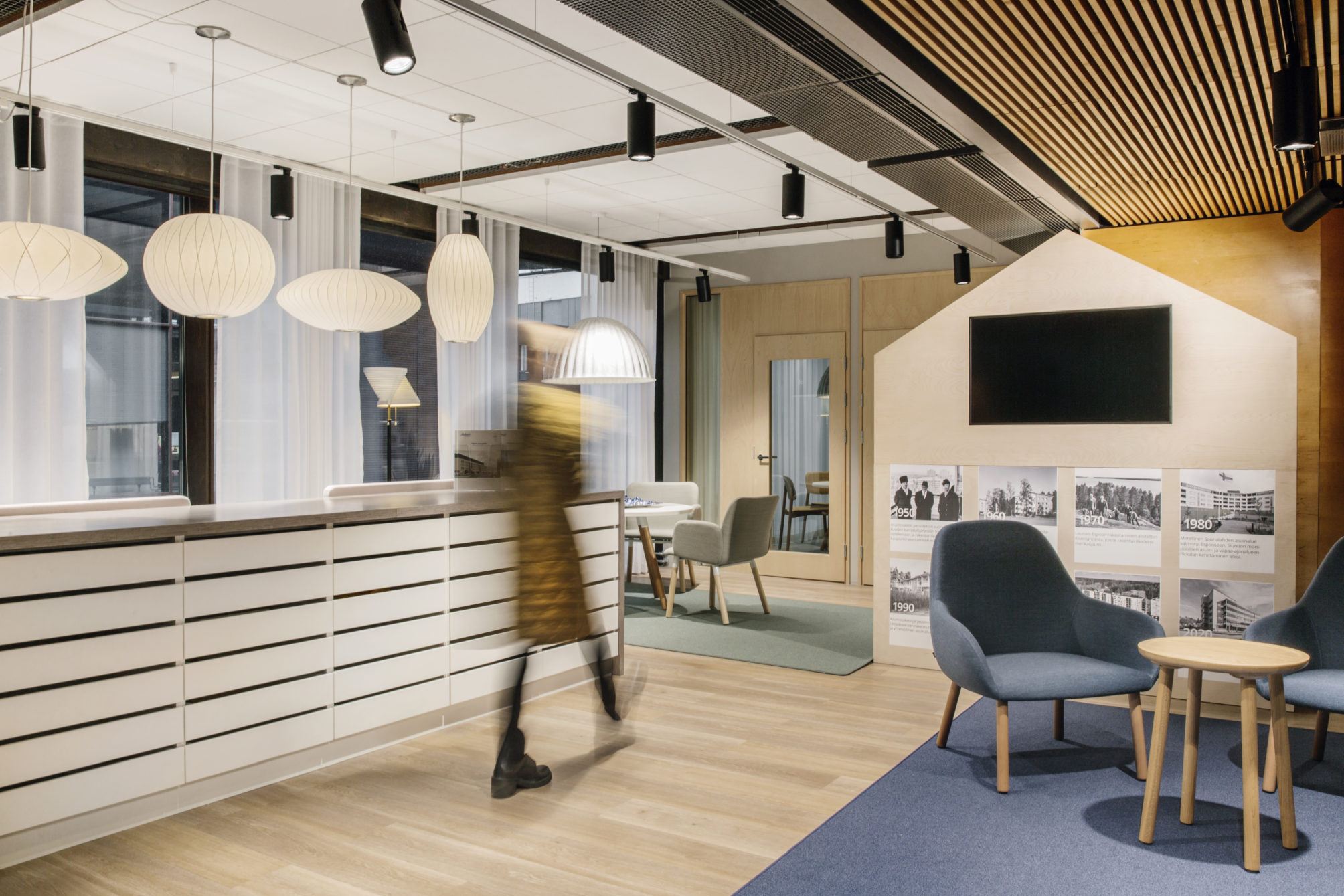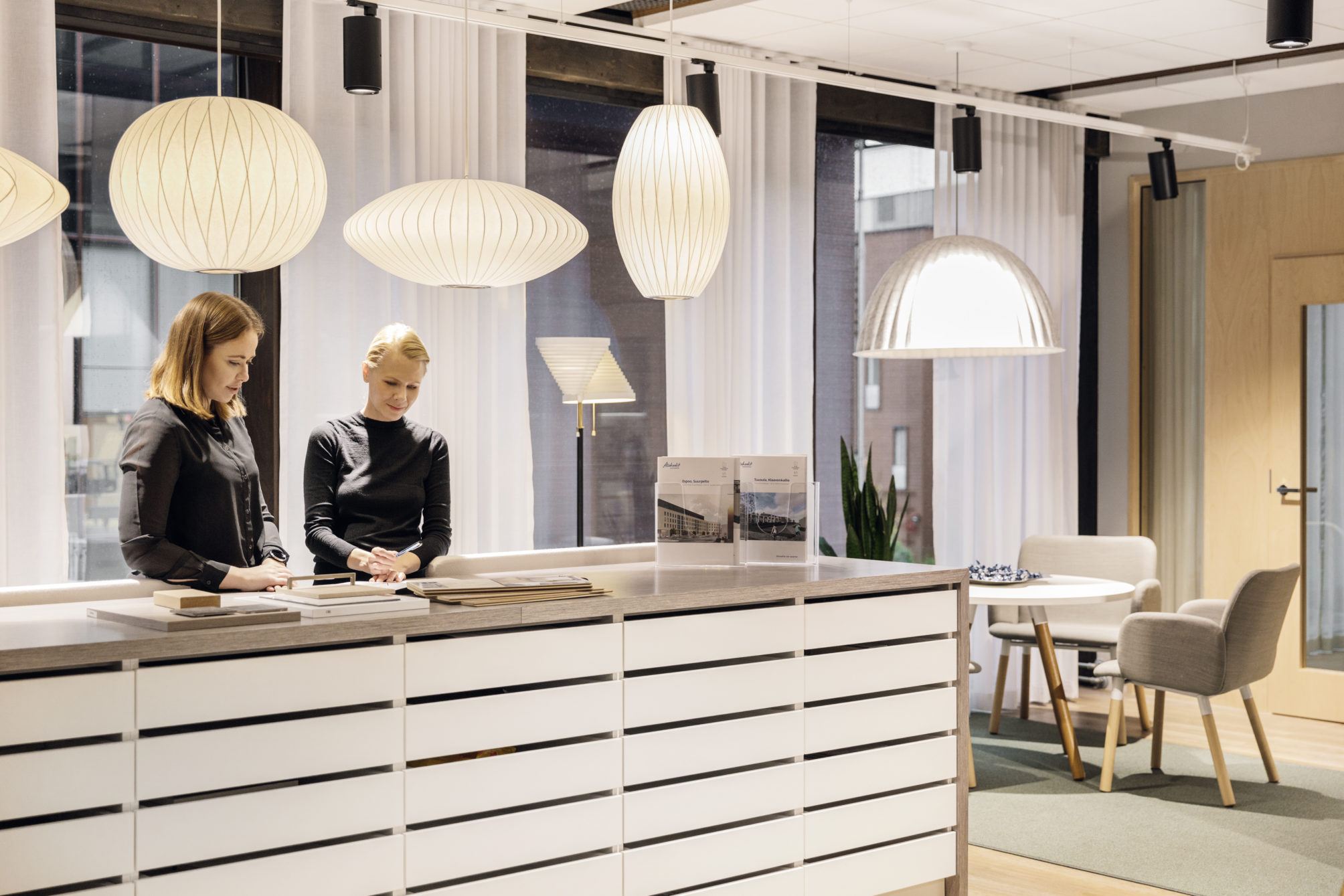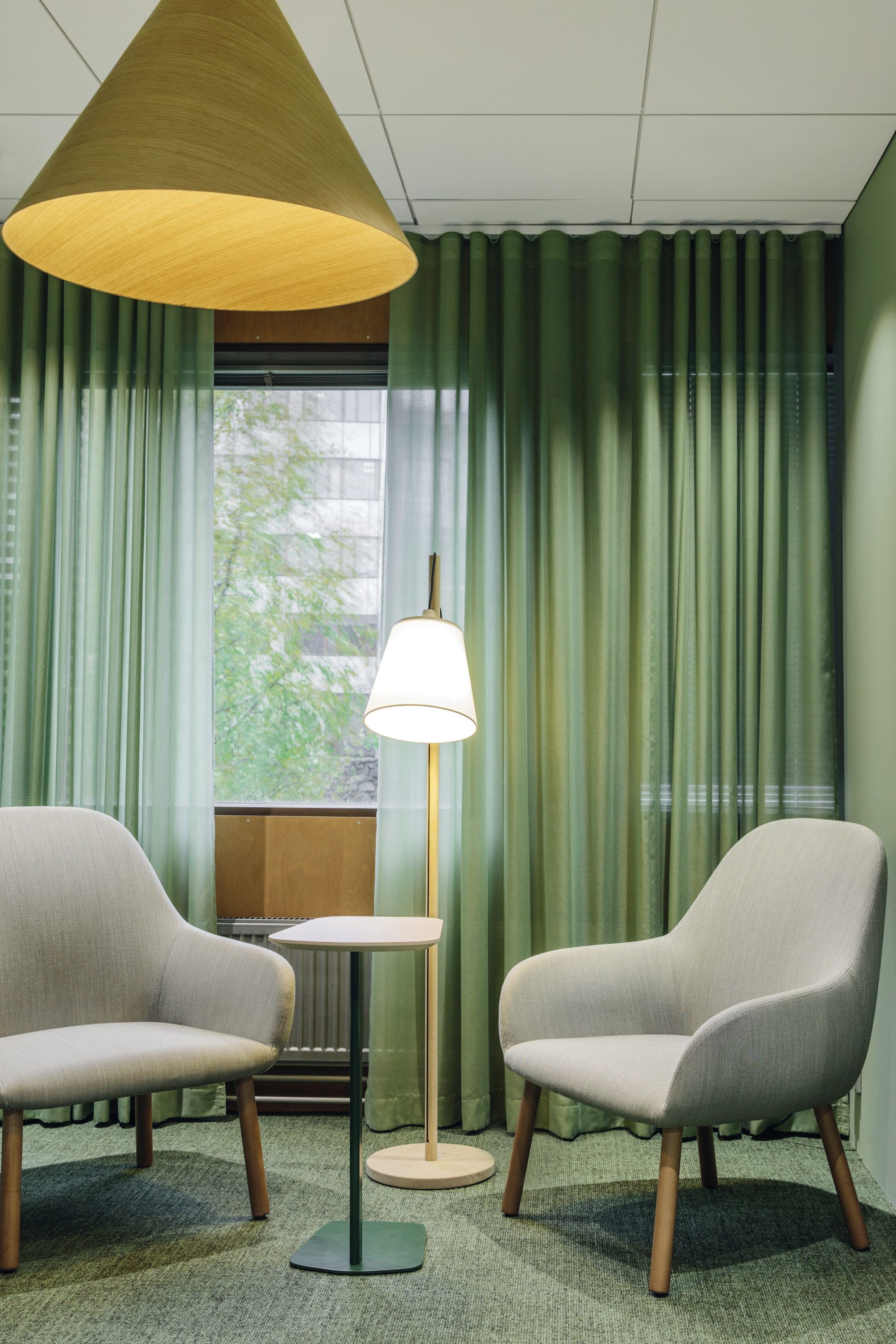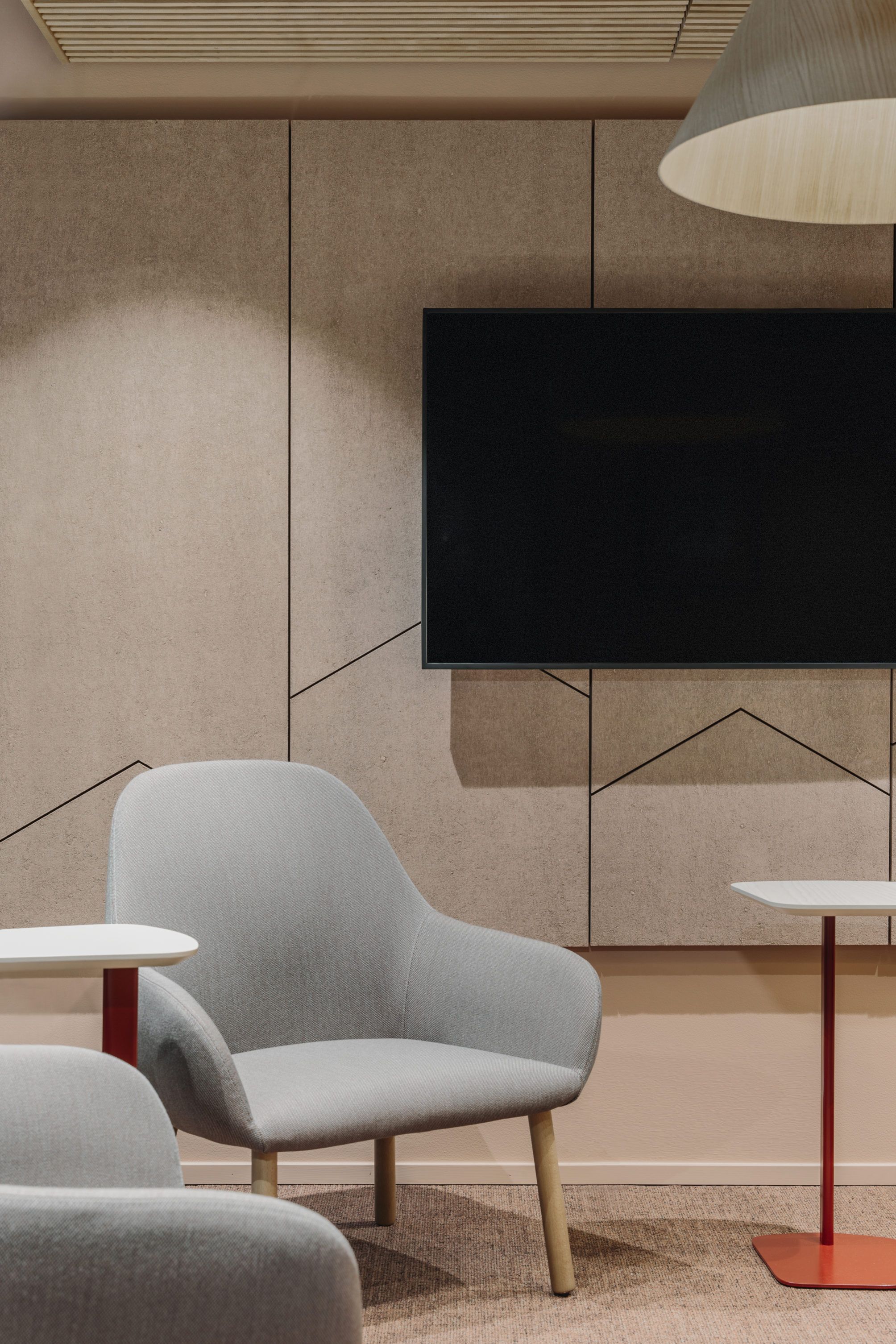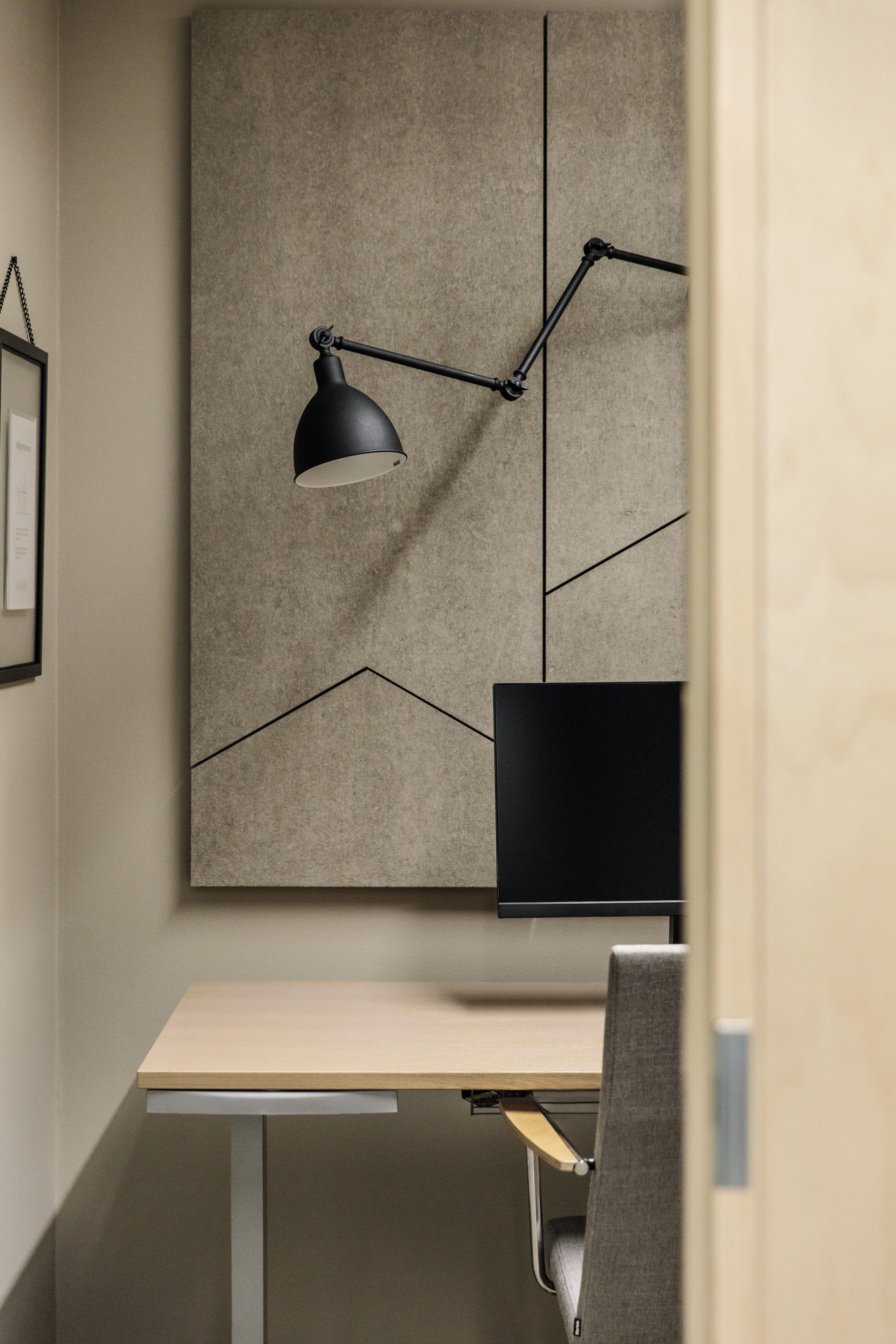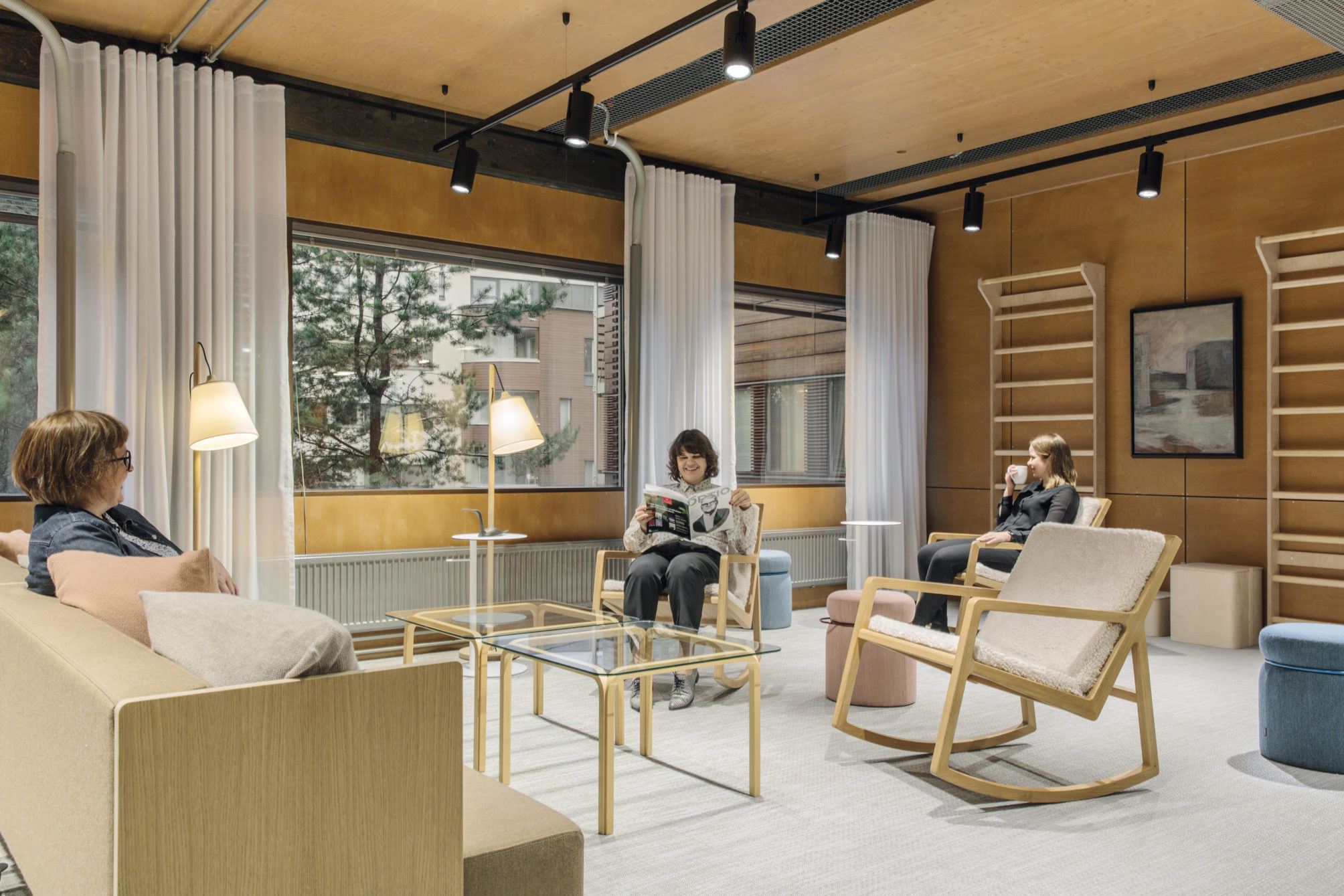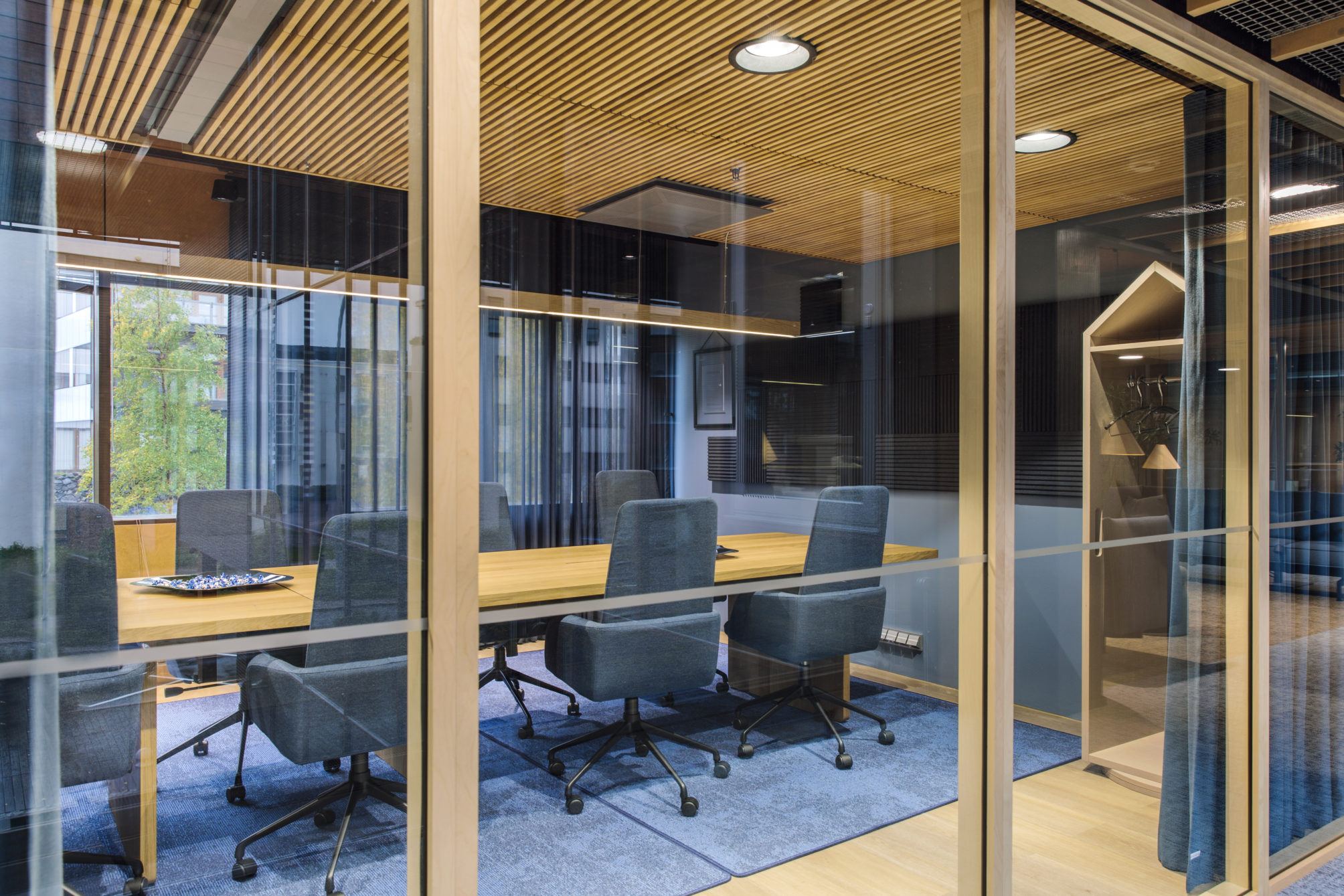 Lue lisää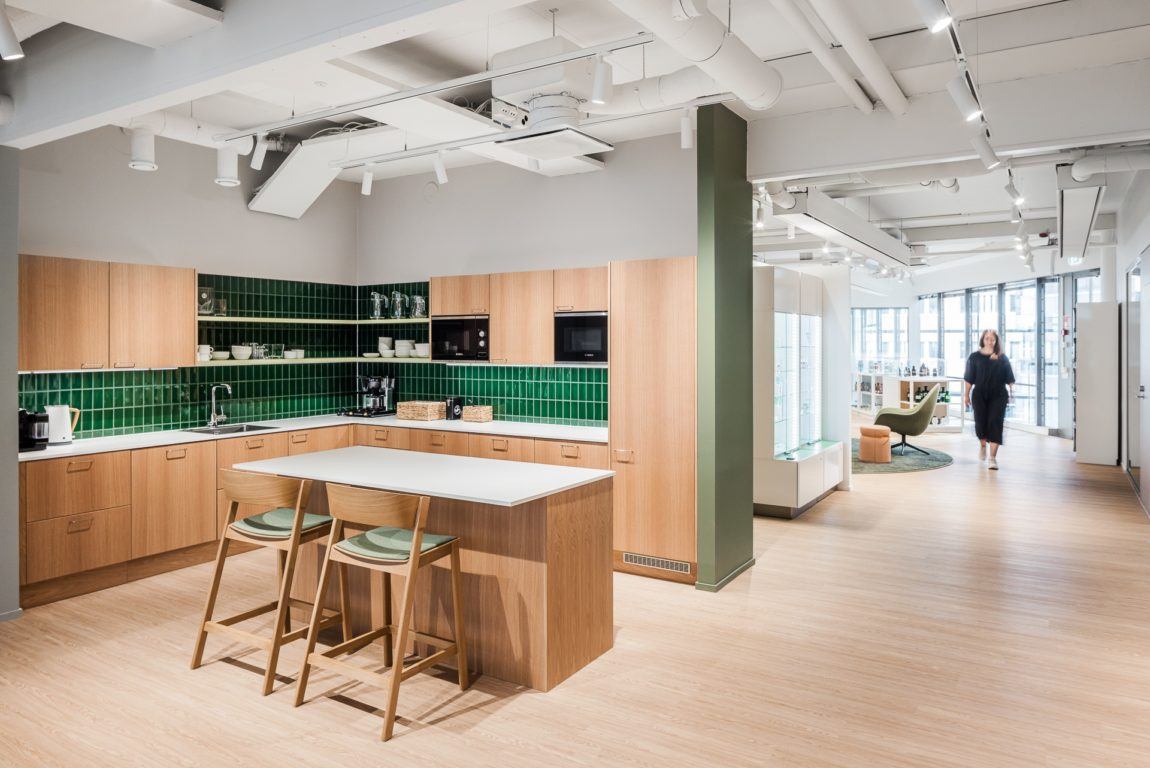 The Association of Finnish pharmacies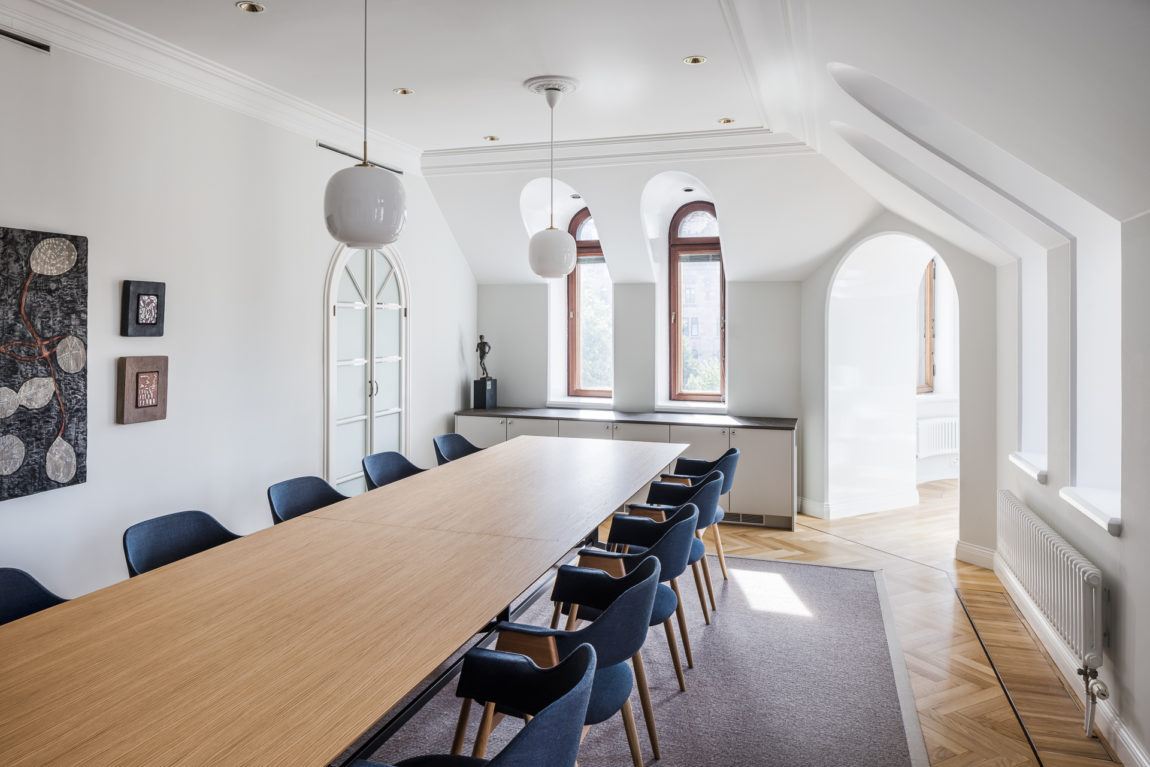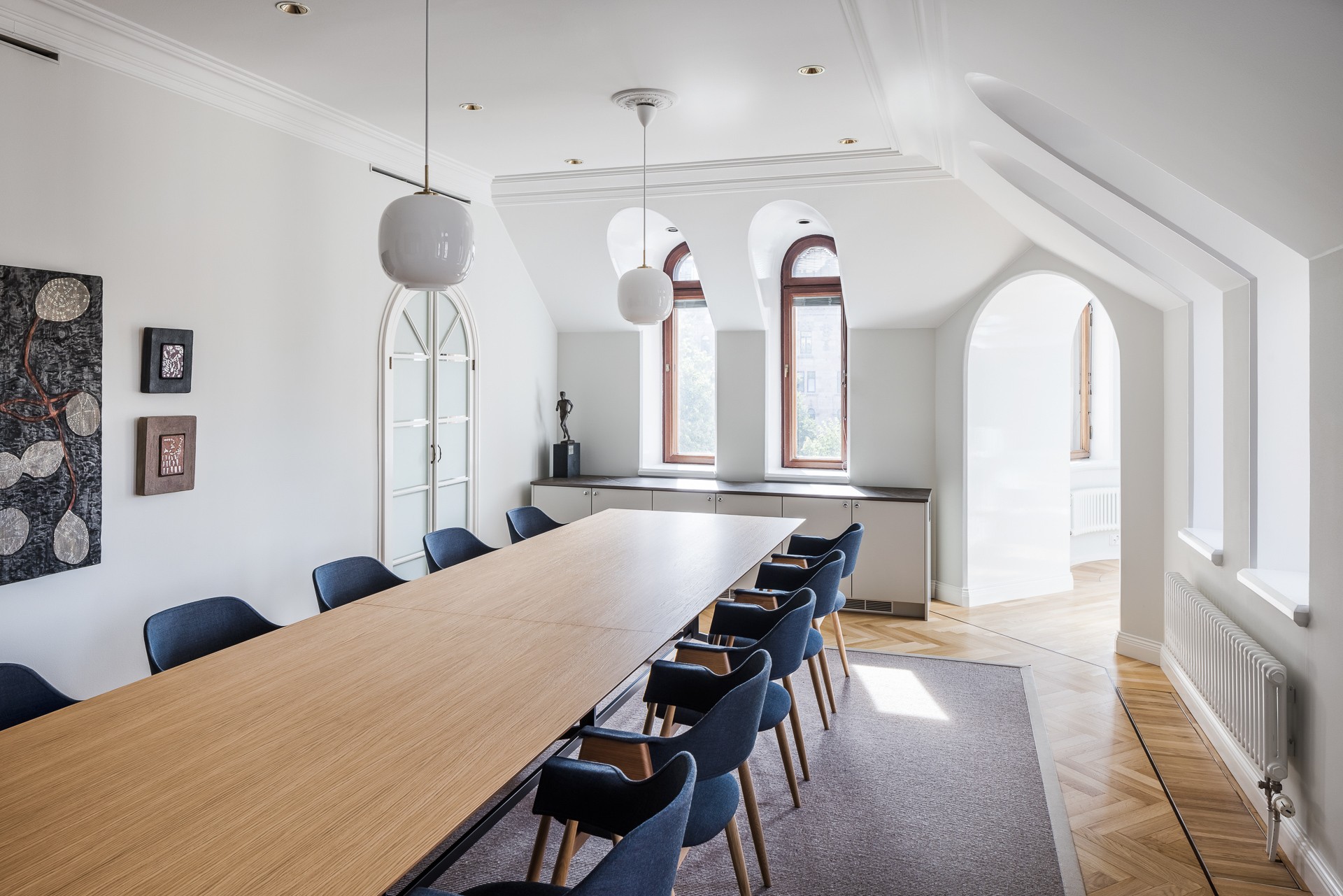 Agency premises in the center of Helsinki