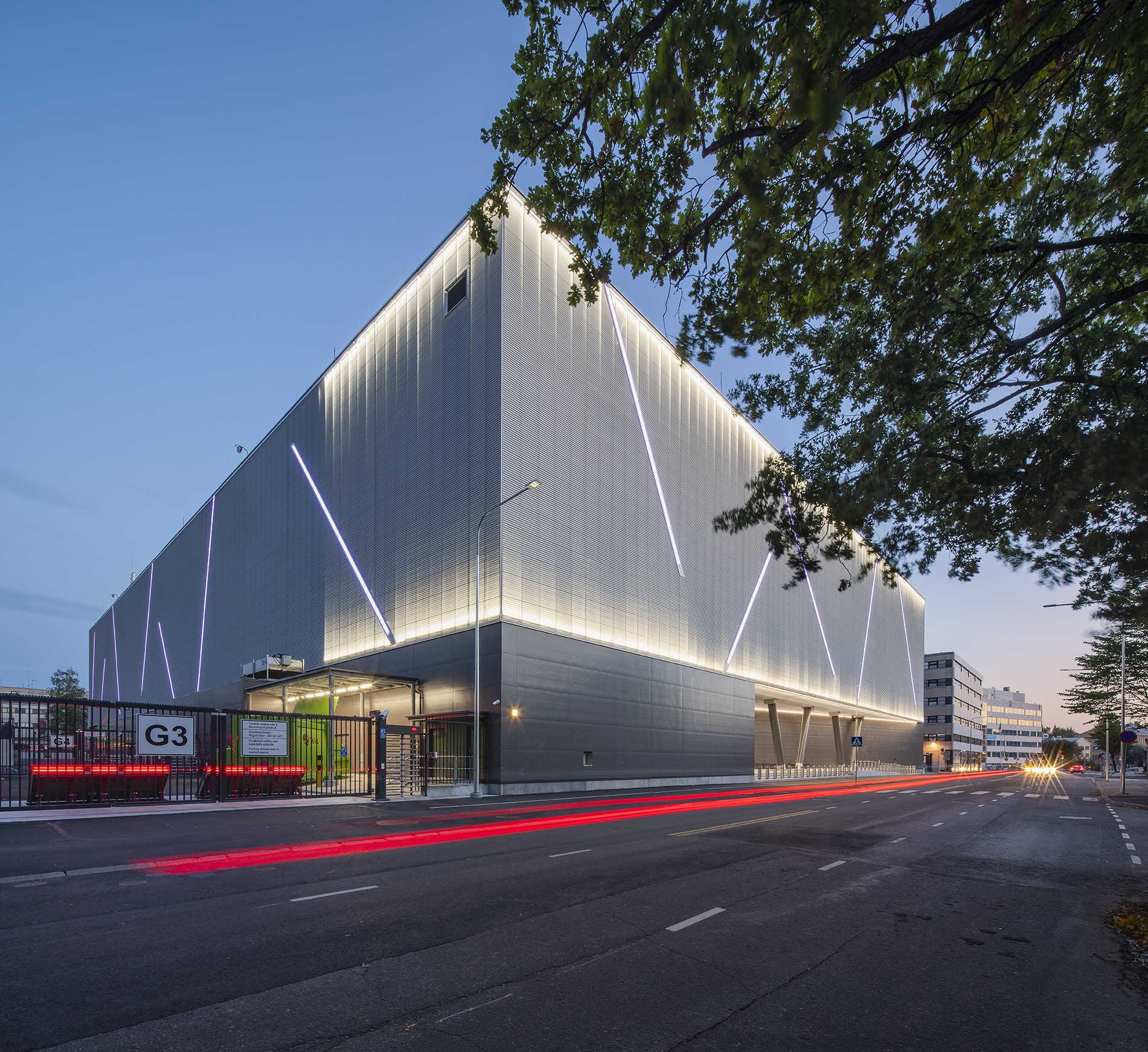 Telia's data center keeps the data safe
Telia Helsinki Data Center
Location: Helsinki, Finland
Year: 2018
Area: 40 000 m²
Client: Telia

World Architecture Festival 2019 finalist

Photos: Mika Huisman

The location of the Telia data center differs from many other large data centers, as it is located in a dense urban environment instead of in a sparsely populated area or in the countryside. This starting point provided us with both a challenging and interesting design task. We paid special attention to energy efficiency, which is partly made possible by its location: the data center uses only renewable forms of energy, it is water-cooled, and the surrounding buildings are heated with surplus energy.
A significant challenge in the design of the building for us was to integrate the architecture of the data center into the urban environment and landscape. The functions of the building require a closed solution, and the area requirements on the plot lead to a clear rectangle form. From this, we wanted to create a look that corresponds to the high technology inside the building.
The lower part of the facade is cladded with printed dark grey polymer composite panels. The printings consist of city maps around the world. The upper part is cladded with anodized perforated profiled aluminum plates. The metal-clad main street facade is backlighted, and the otherwise monotonous cladding has been broken on all facades with several diagonal rgb-light channels.
We wanted the interior of the lobbies and office spaces to reflect the brand image. The look of the interior is playful and light as a counterbalance to the building's safety requirements. Also, technology was integrated into the interior of the lobbies, such as VR glasses, safety technology, touch screen display, tall displays on pillars, and directional speakers.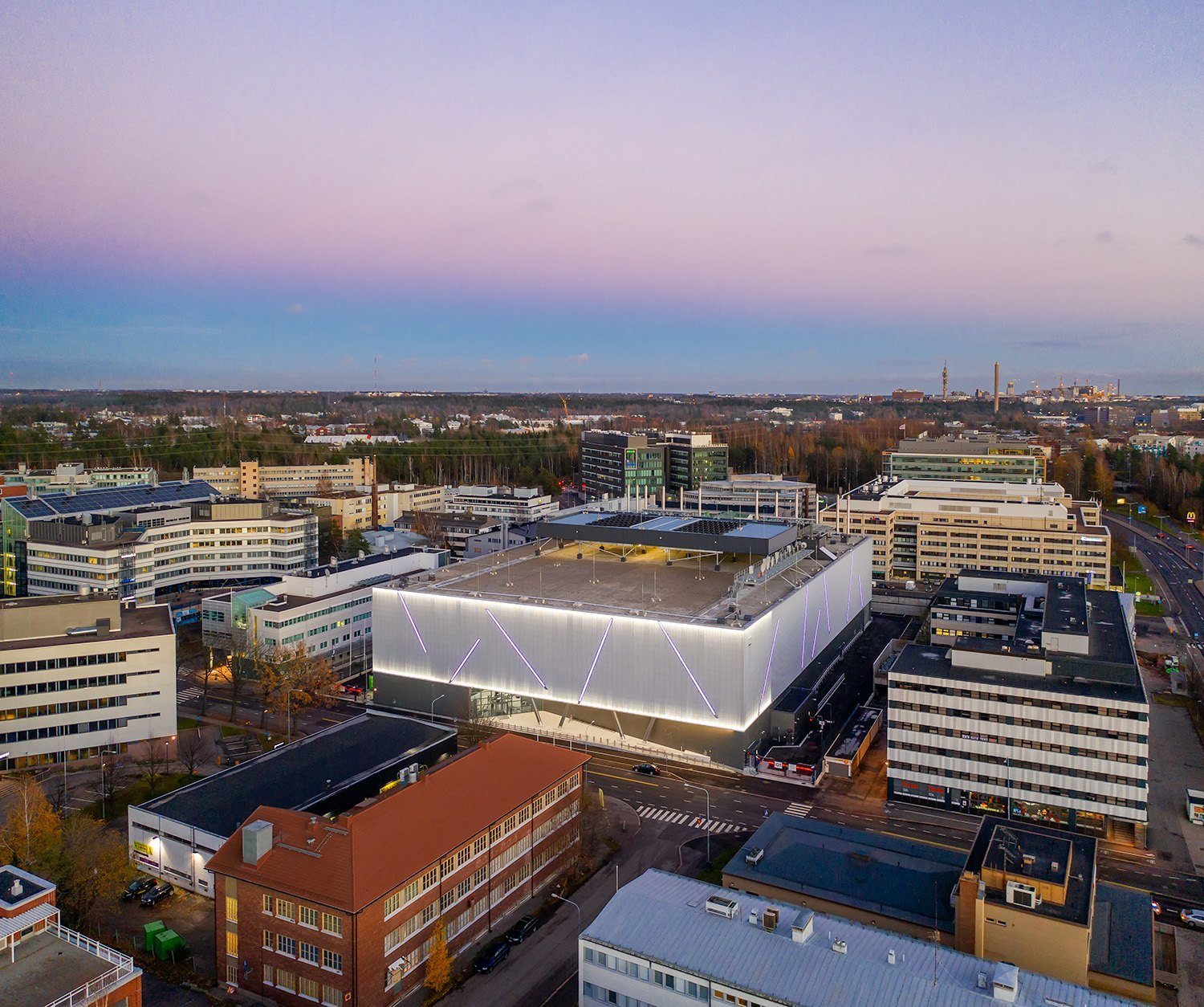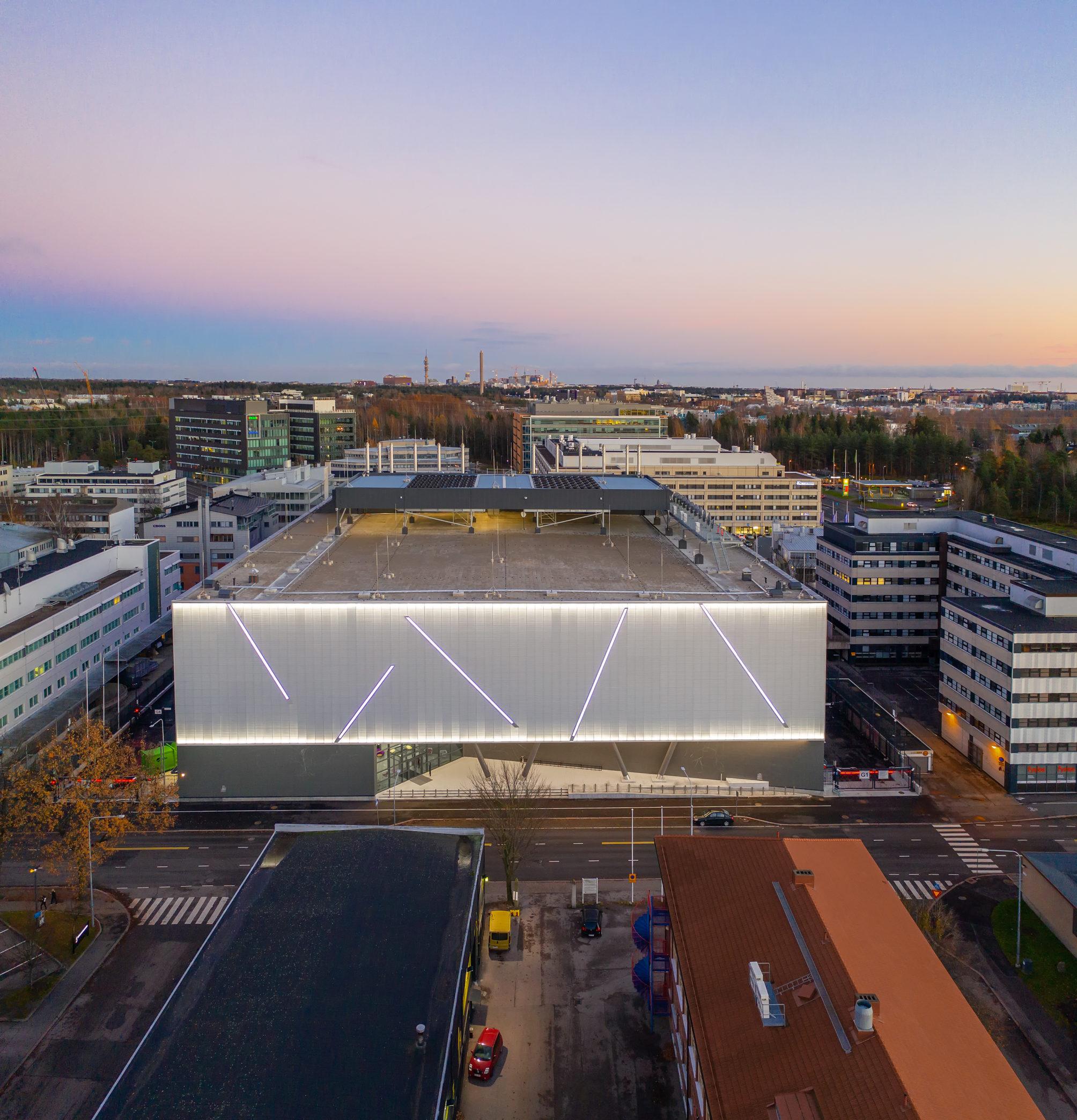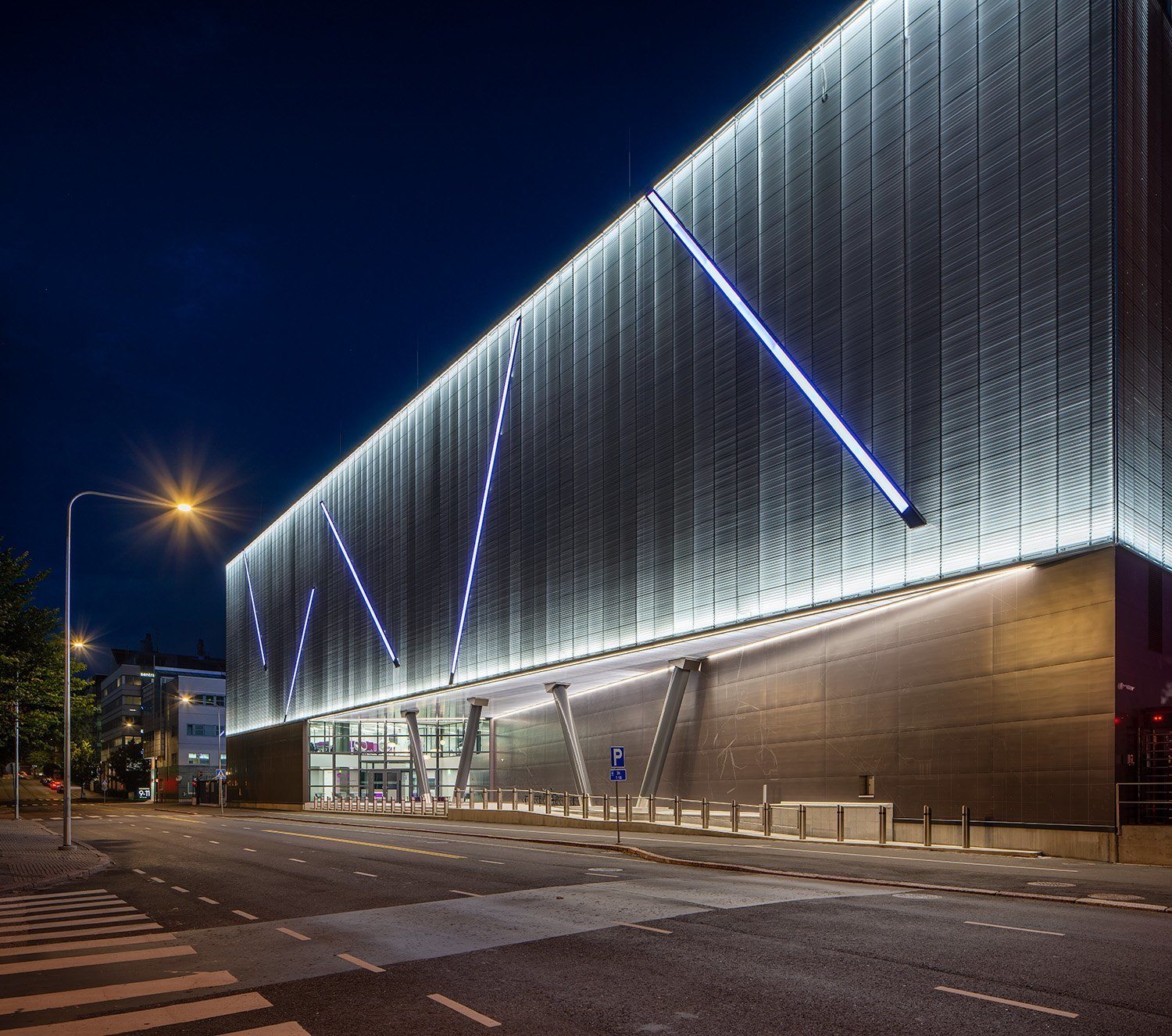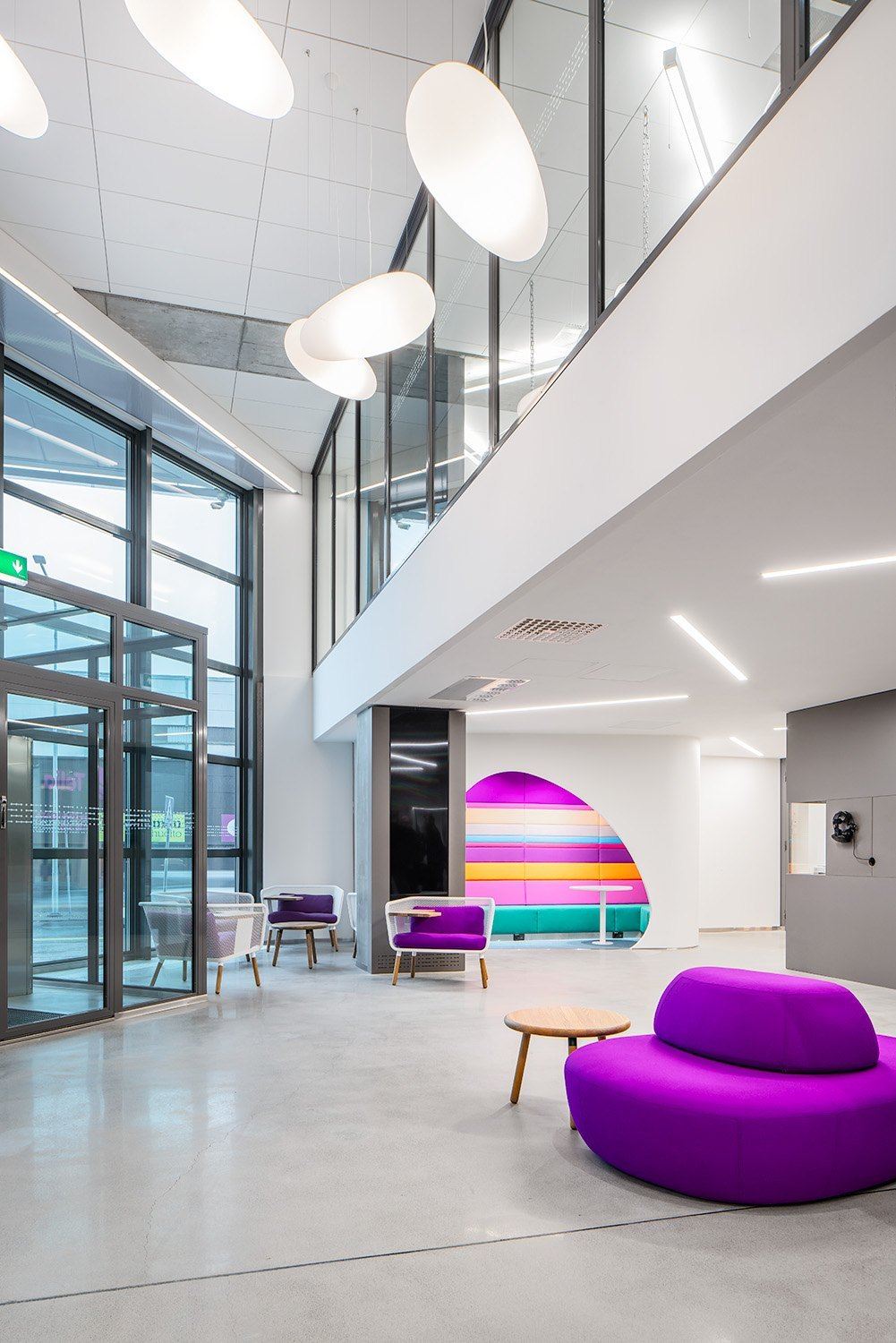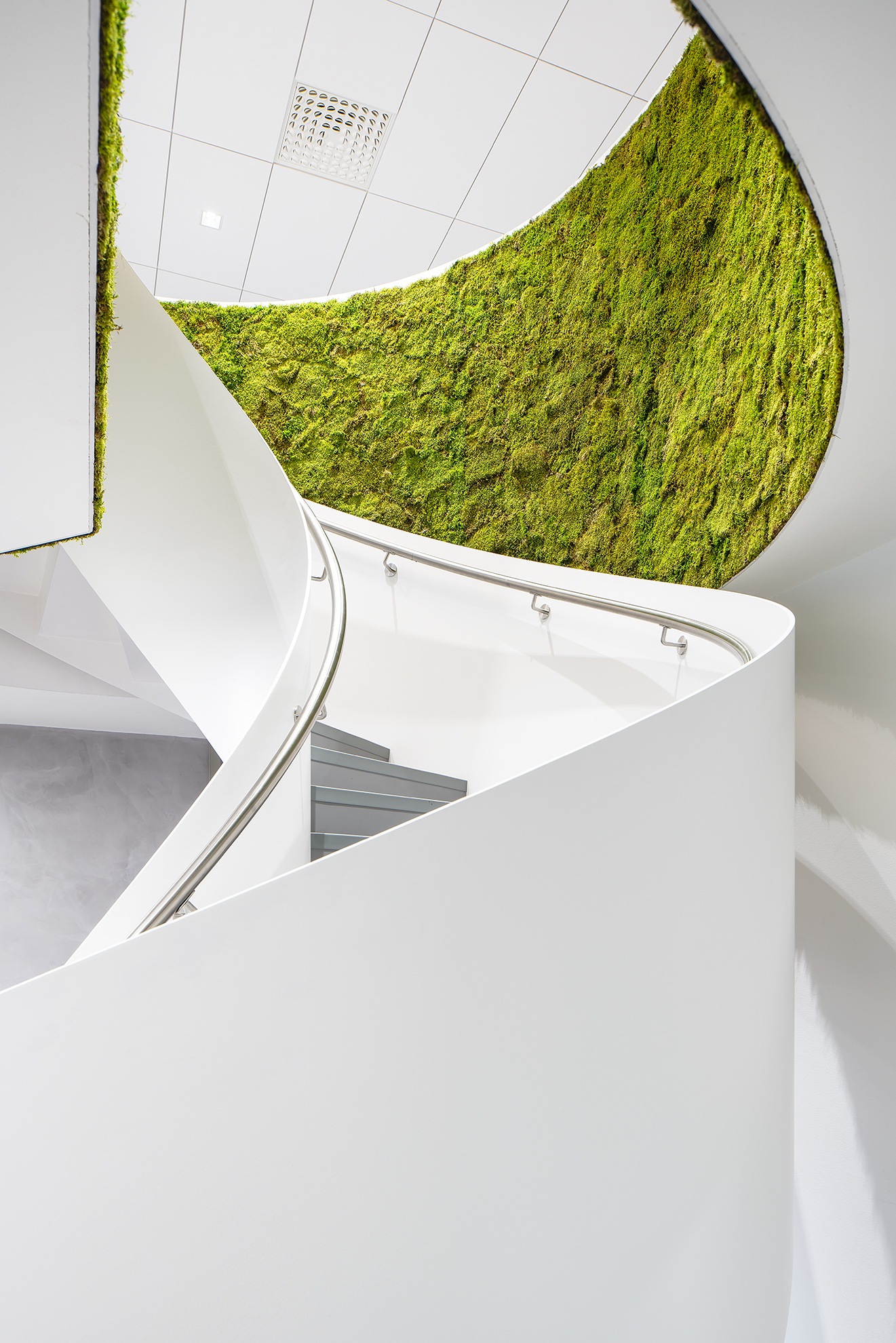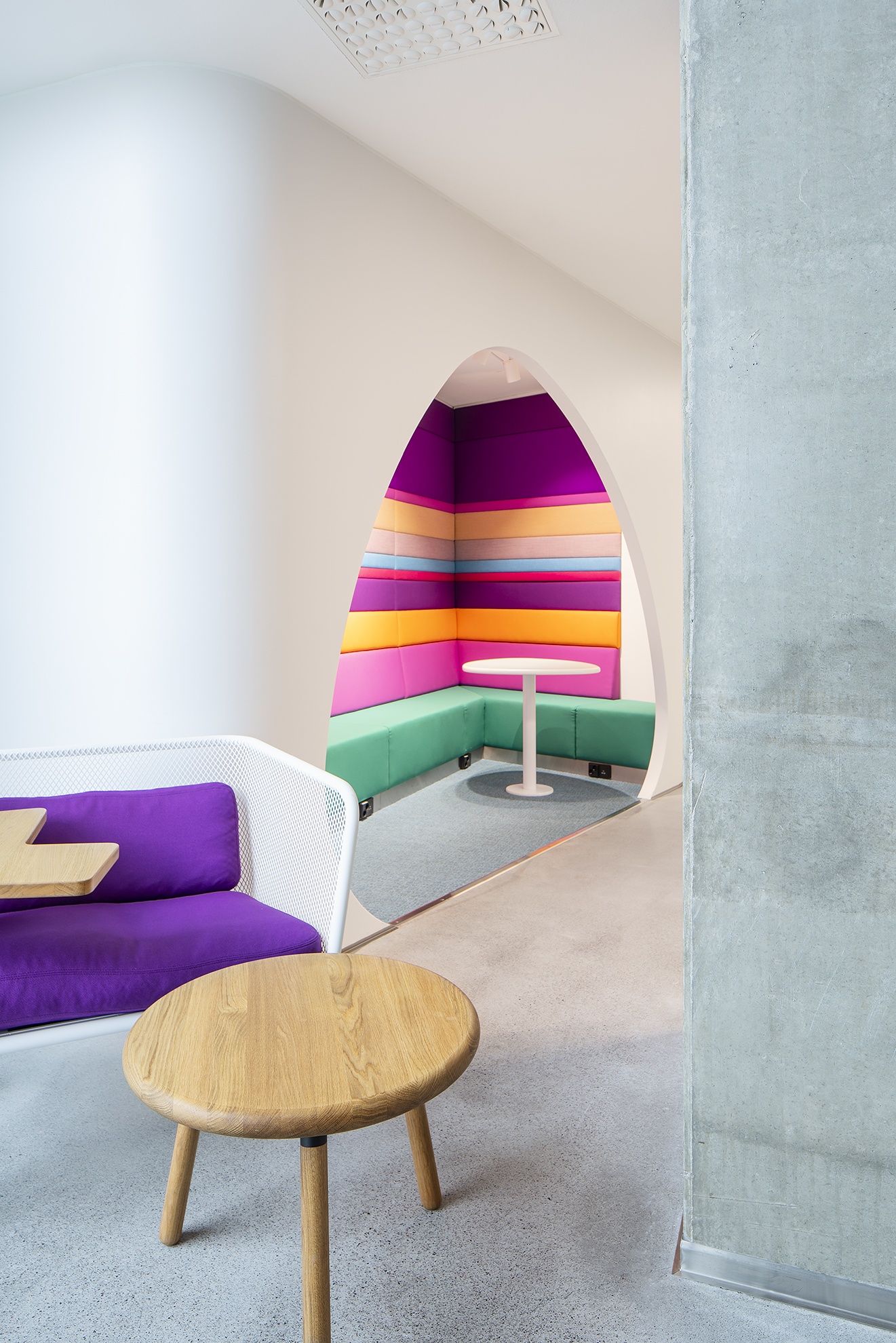 Lue lisää