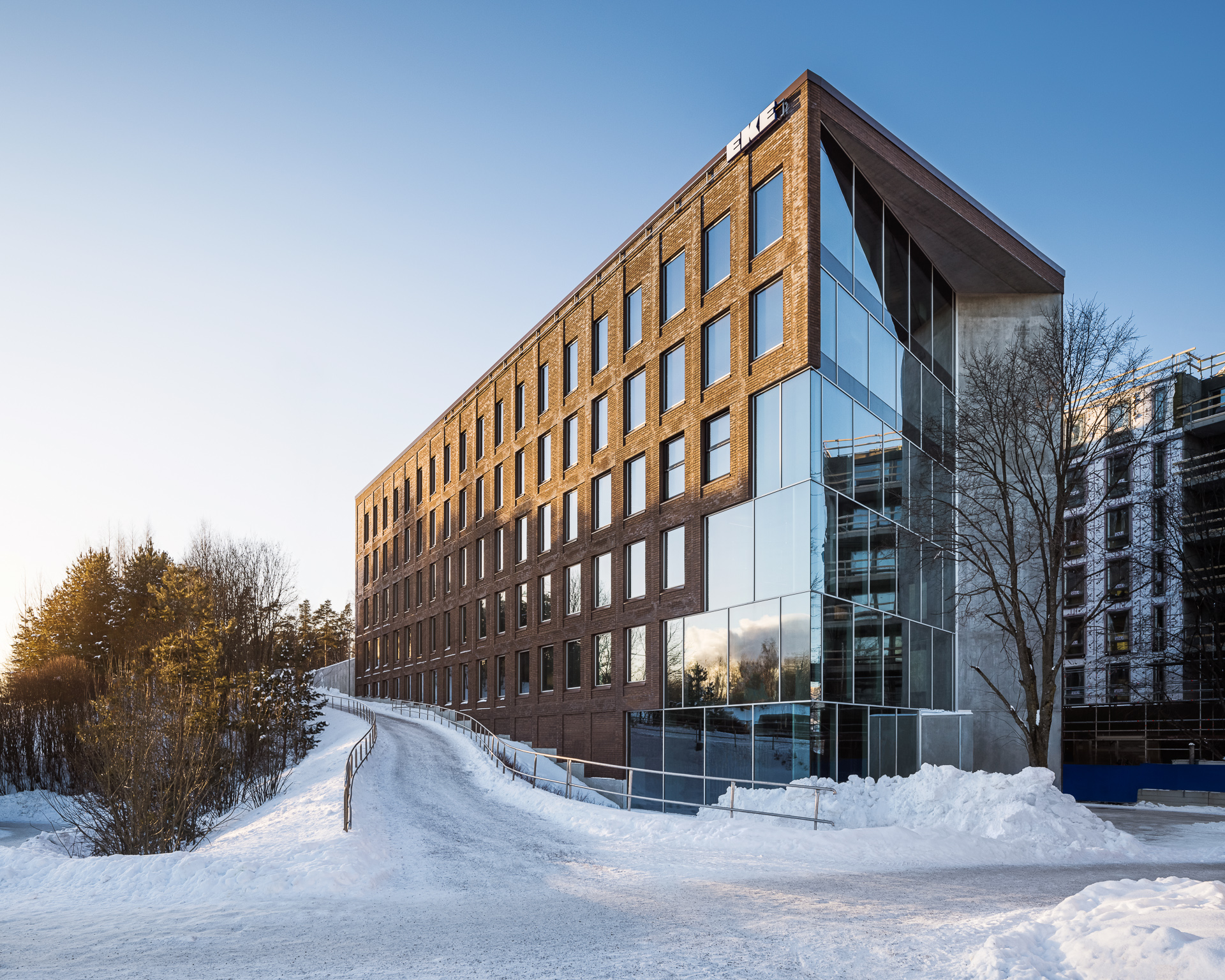 The Loft House recognised in Australia's international Good Design Awards for excellence in design and innovation
The office building in Espoo stood out among a competitive field with its distinctive blend of minimalistic aesthetics and sustainable design principles


The Loft House by Olla Architecture received a prestigious Good Design Award Winner Accolade in the Architectural Design category in recognition for outstanding design and innovation.
The jury commented: "Authenticity and functionality underpin the design of the Loft House. Its clean design has a distinguished depth to it that invites people to appreciate nature's beauty."
The Good Design Awards are the highest honour for design and innovation in Australia and reward diverse projects across 11 design disciplines covering more than 35 categories and subcategories. Each year, the Awards celebrate the best new products and services on the Australian and international market, excellence in architectural design, engineering, fashion, digital and communication design.

This year, more than 900 entries were evaluated according to a strict set of design evaluation criteria which includes Good Design, Design Innovation and Design Impact. 
"To be recognised with an Australian Good Design Award tells the world this project not only represents design excellence, but it also surpasses the criteria for design innovation and design impact. The Good Design Award is an independent endorsement of professional design quality," said Dr. Brandon Gien, CEO of Good Design Australia and Chair of the Australian Good Design Awards.

The winners of Australia's peak international design awards were announced on the 8th of September at the 2023 Australian Good Design Awards in front of more than 1000 guests from the design and architecture community.

Earlier this year the Loft House was awarded in Ljubljana, when the minimalistic building won the BIG SEE Architecture Award in the Workplace category. BIG SEE Awards contribute to promotion of unique and original creative achievements in design and architecture.

Read more about the Loft House here.

Inquiries:
Jari Ristimäki, lead architect
jani.ristimaki@olla.fi