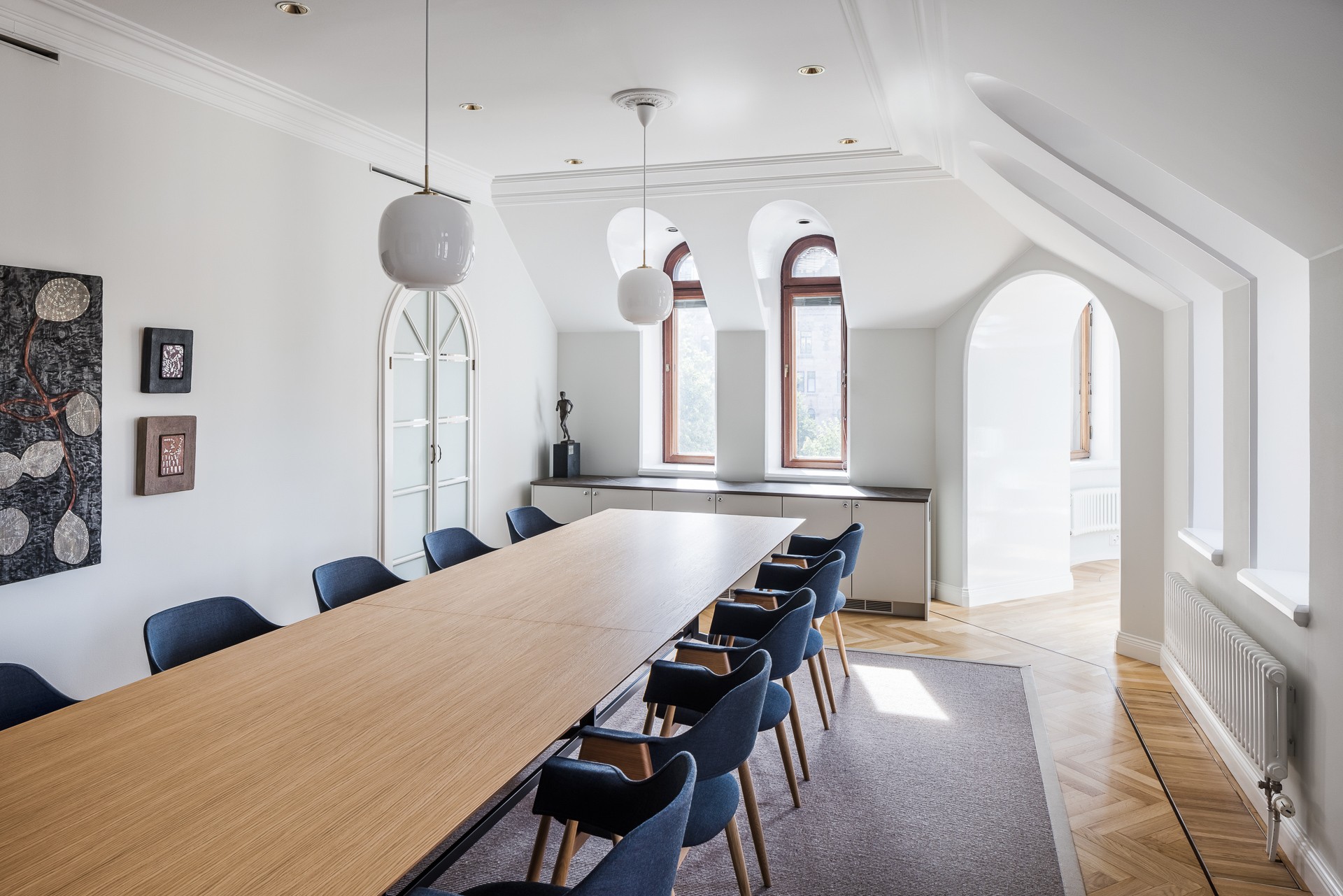 The prestigious agency premises were respectfully renewed to reflect their history
Agency premises in the center of Helsinki
Location: Helsinki, Finland
Completition year 2022
Area: 200 m²

The agency premises of a company in the Grönqvist house at Pohjoisesplanadi got a new, fresh look more typical of its era in this renovation project. The historically valuable premises, which belong to a neo-renaissance building complex in the center of Helsinki, was renovated respecting the cultural-historical value of the building and by taking account of the characteristic features of the era.

We wanted the premises to be a cohesive and time-resistant entity, where all the spaces are linked to each other in a natural manner. The uniform set of fixed and loose furniture enables the flexibility of conversion to the space, which conveniently works as a space for working, conferences, and festivities. The designed kitchen helps in the preparations for bigger events too and with the bay window of the conference room one may admire the view all the way to the Market Square.
Classic and timeless color and material choices bring out the grandeur of the space. The art selected from the customer's art selection plays a big role in the space, and the upholstery fabrics of the furniture adapt to the tonal world of the selected artworks.
The property, built in 1883, was full of surprises, which emphasized the importance of communication between the designer and the builder during the construction phase. The layers of the eras were allowed to remain visible in the result and design solutions were considered as the work progressed. The result has been successful: the implementation followed the plans carefully and the visualizations made during the planning phase proved to accurately describe the final result.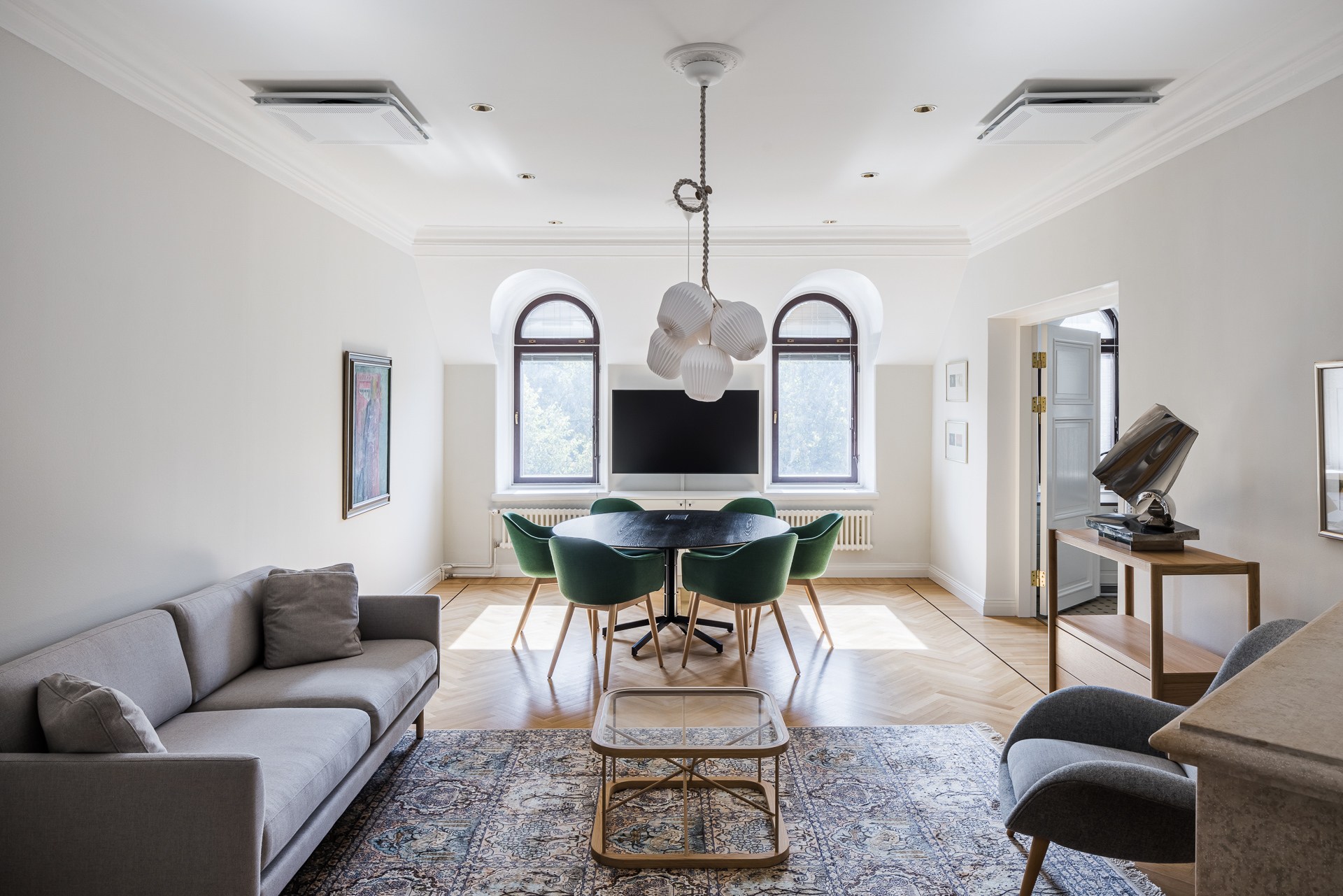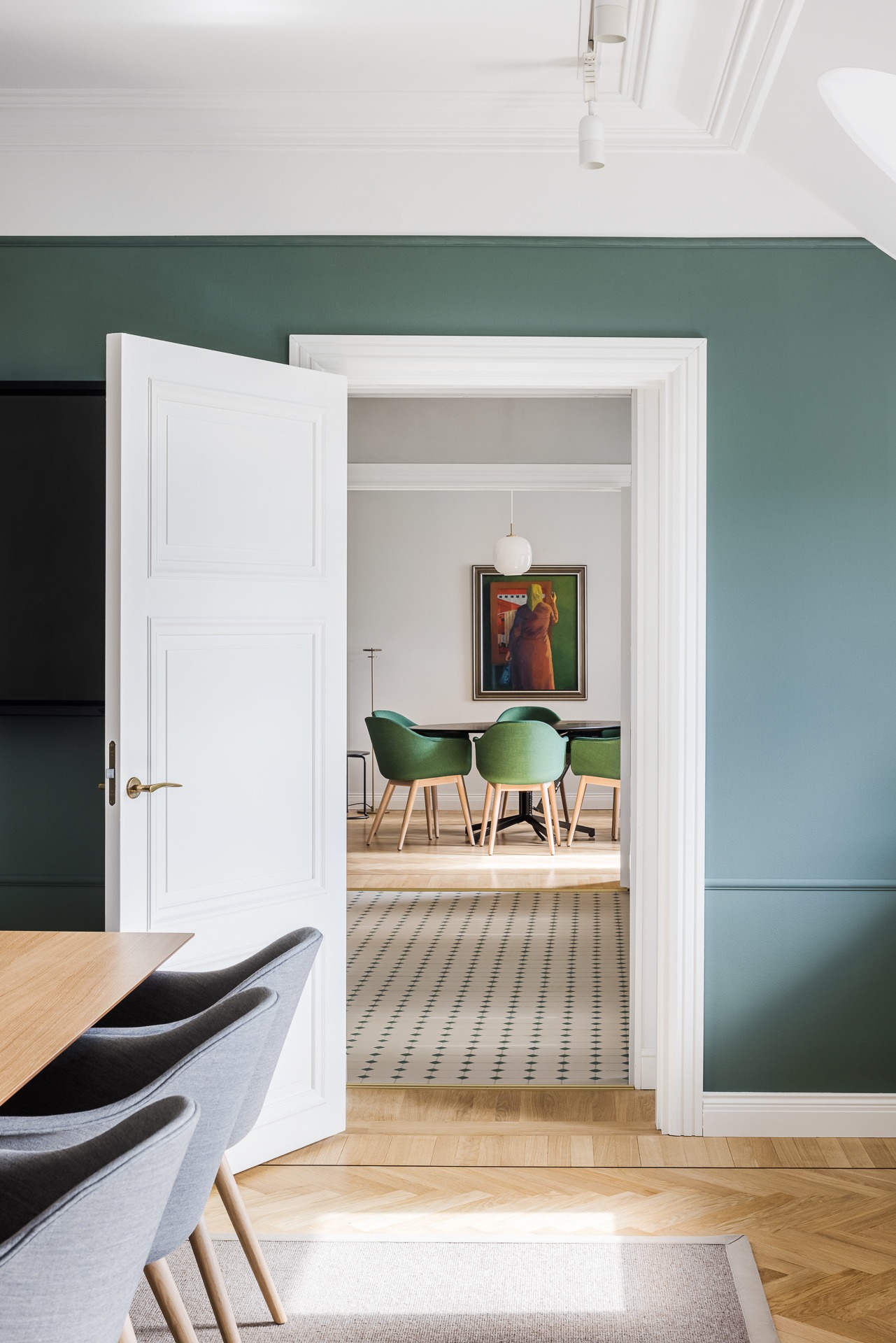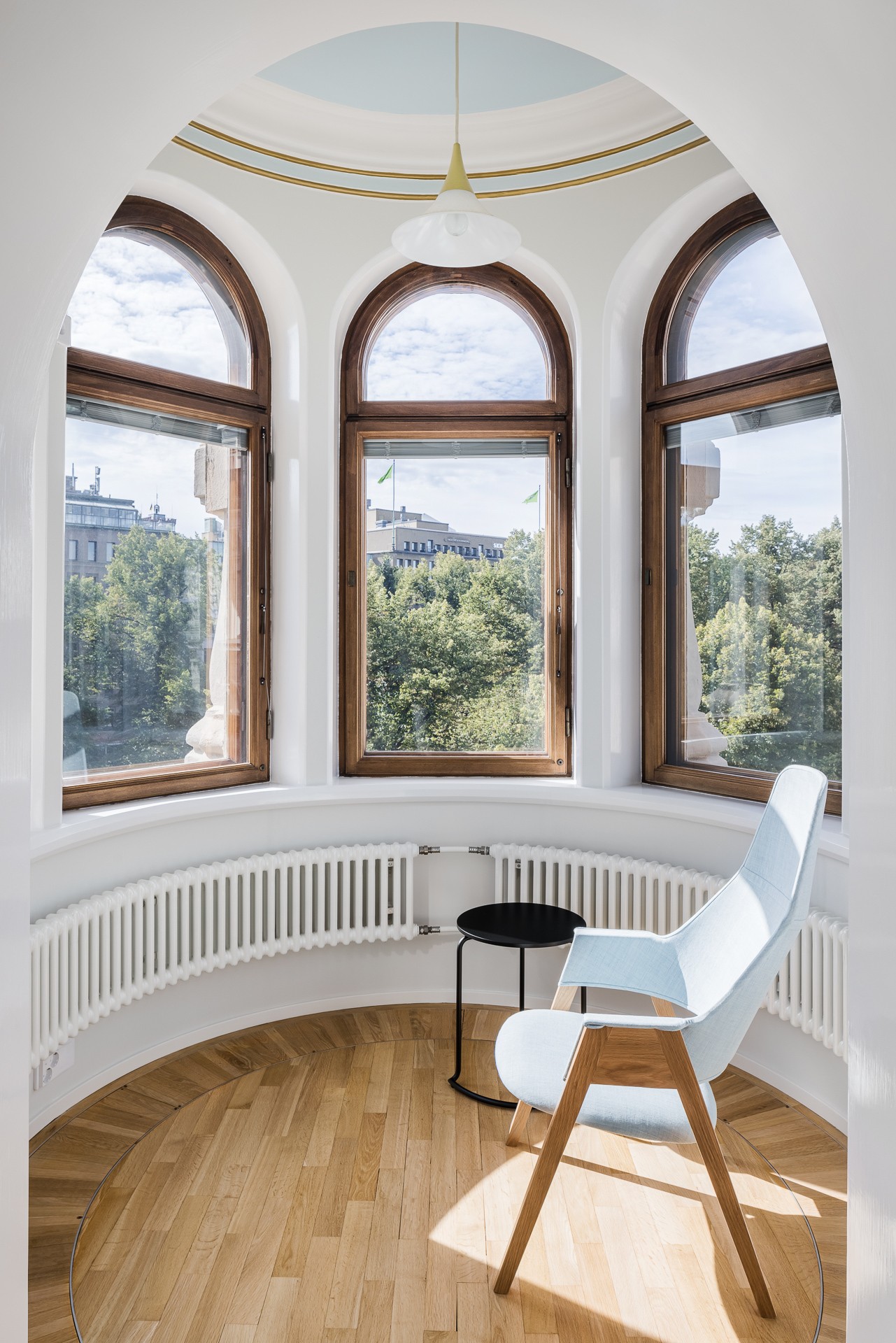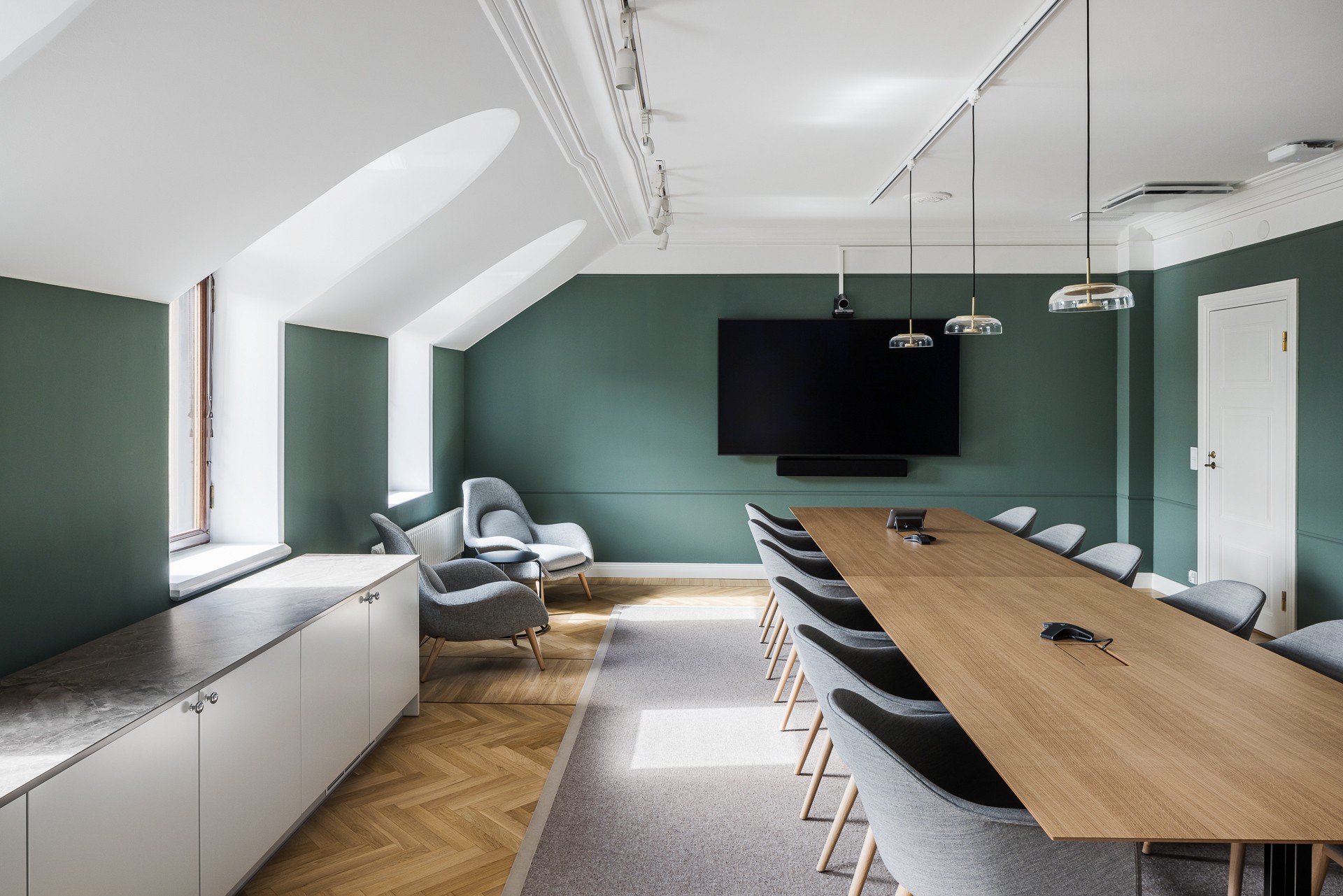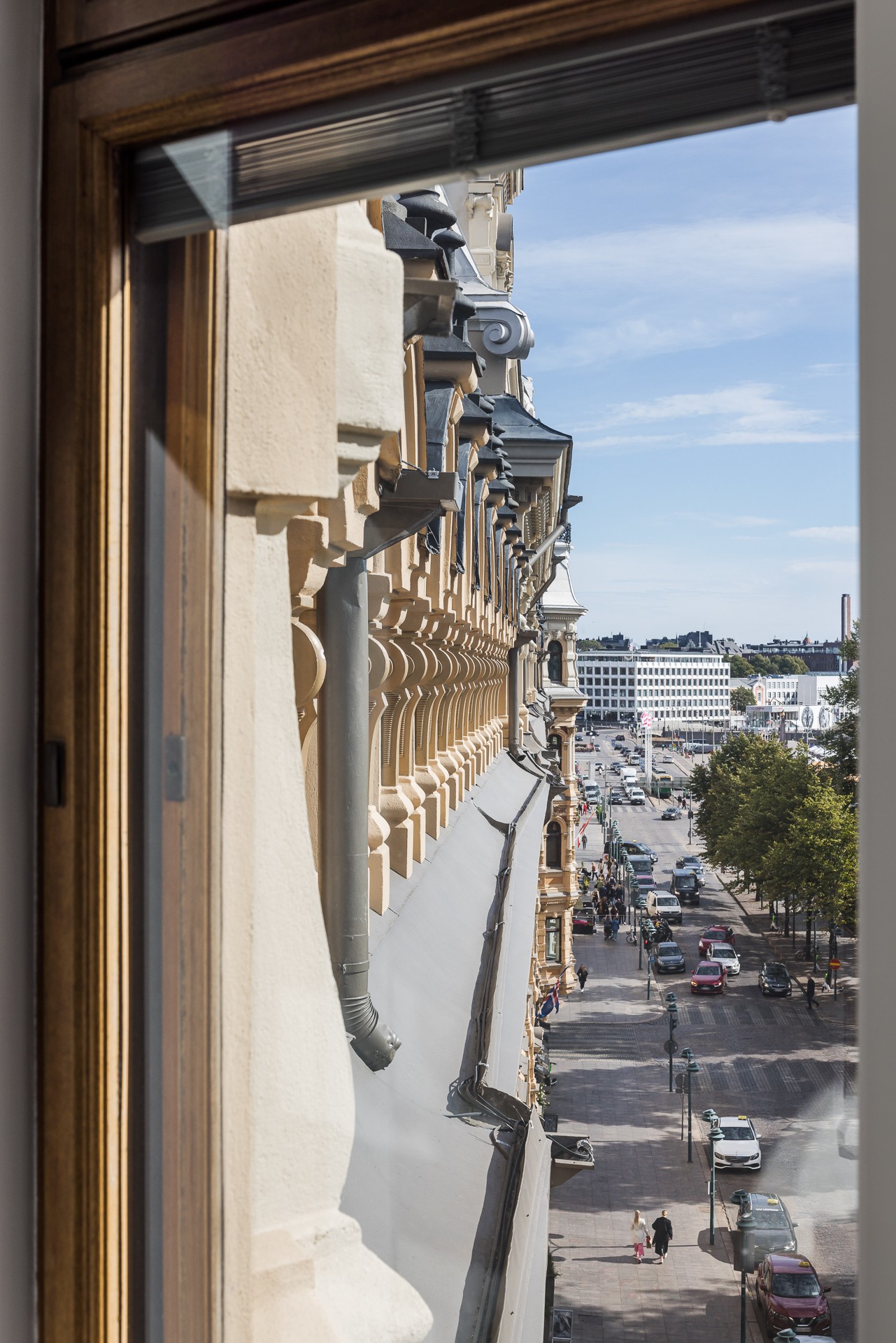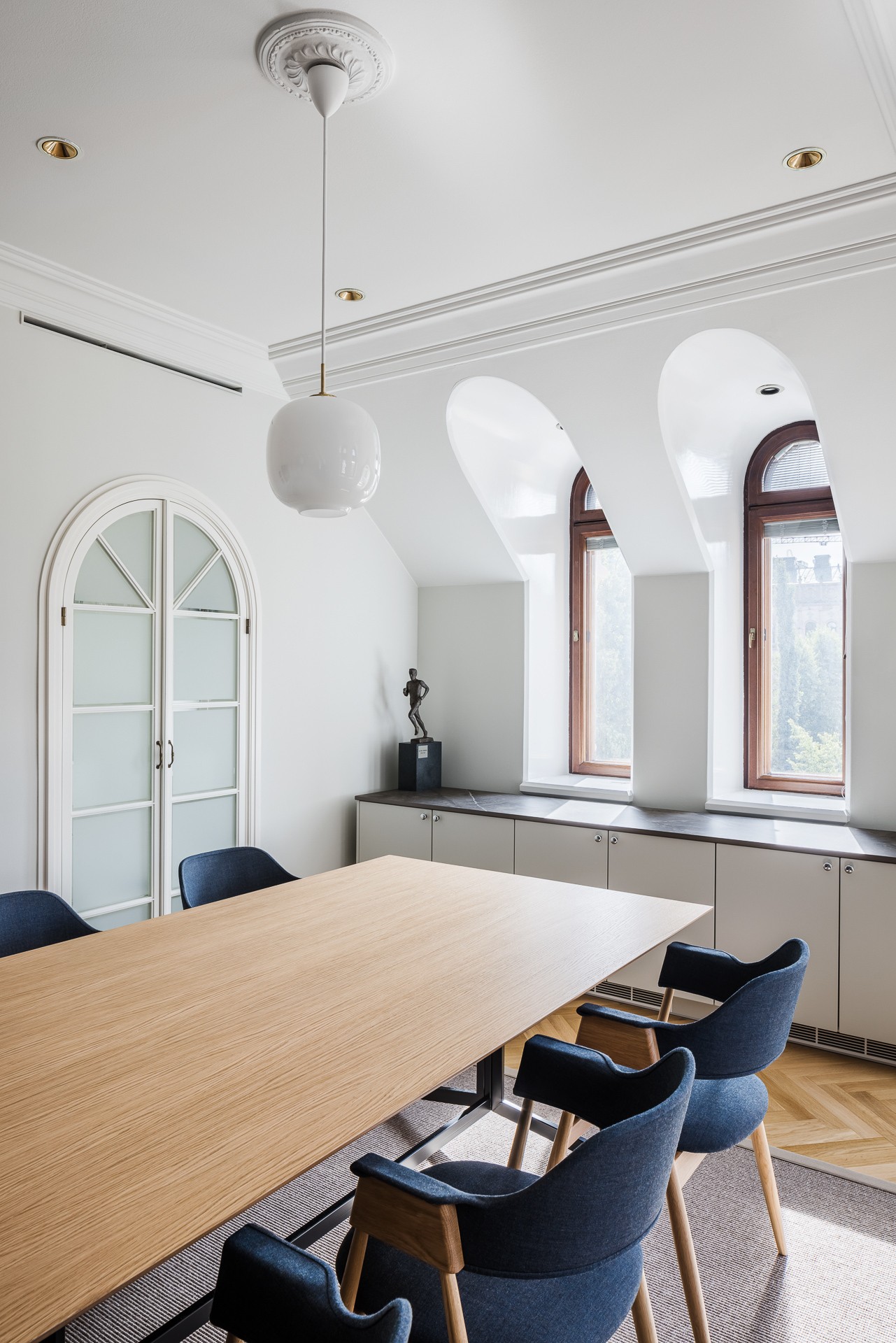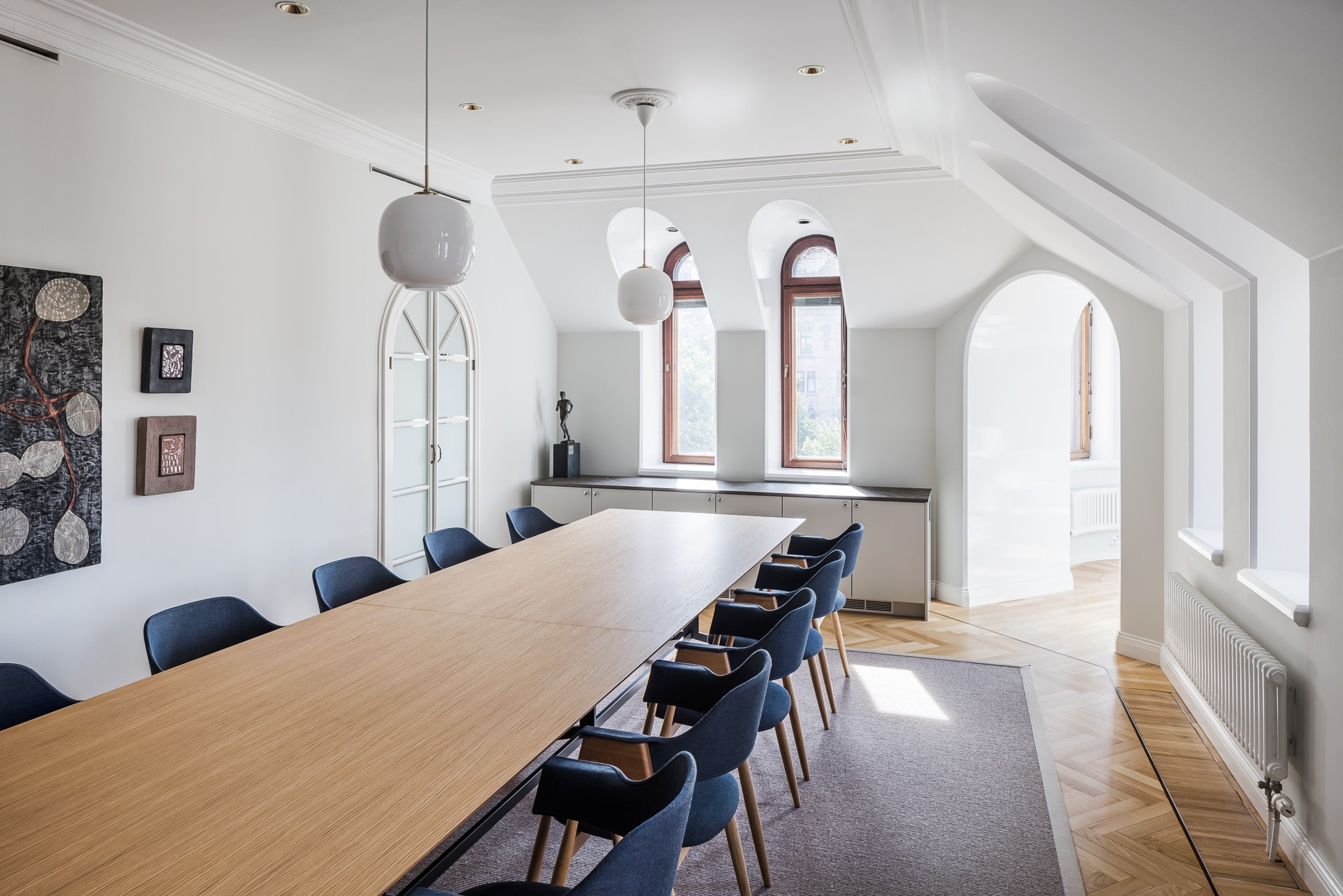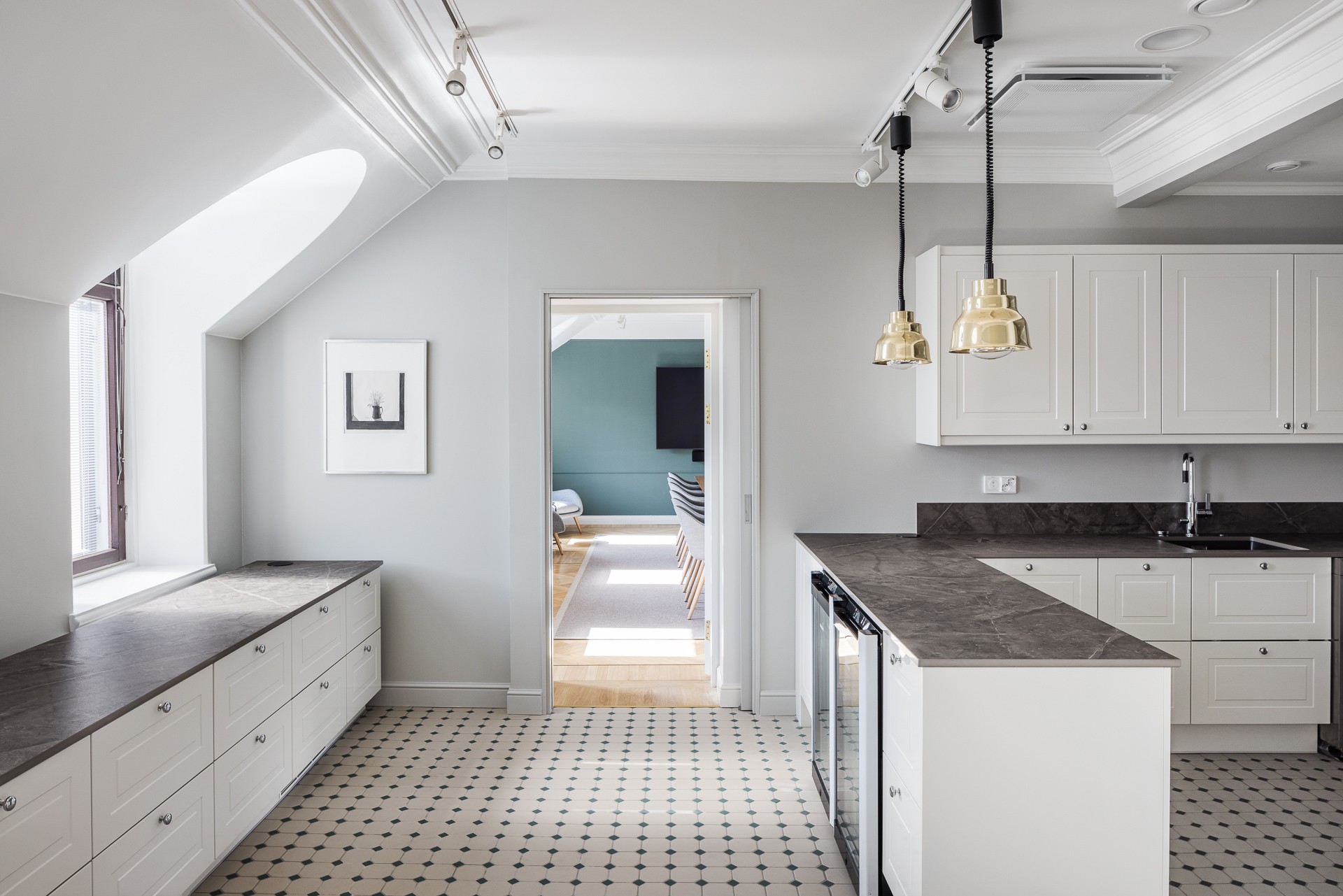 Lue lisää