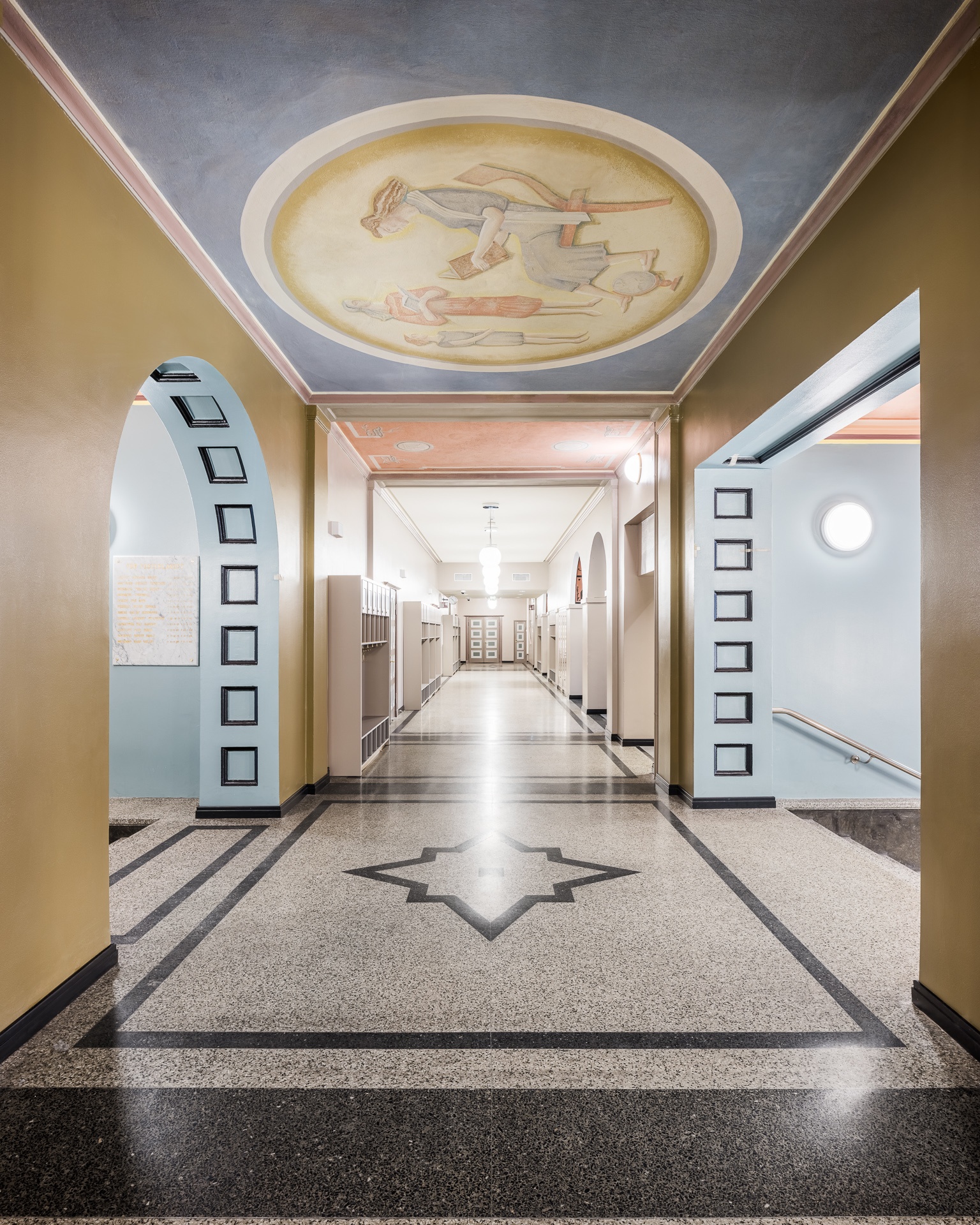 The historic girls' school was transformed into a modern learning environment
Arkadiankatu 24
Location: Helsinki
Year: 2022
Area: 7490 m²
Client: Hemsö

Photos: Martin Sommerschield, Kuvio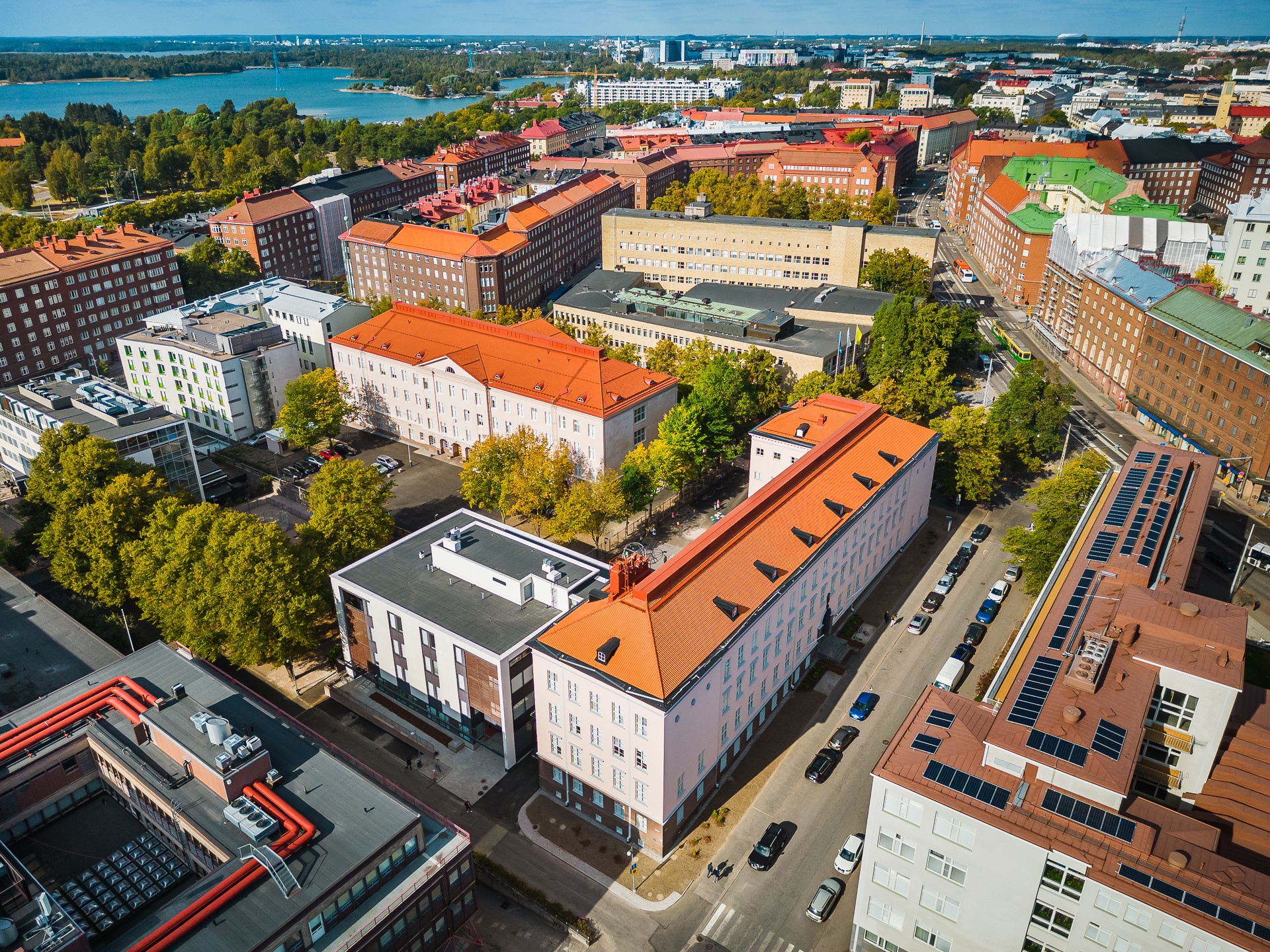 The Arkadiankatu 24 project consists of two renovated parts: the school building built in the 1930s and the extension part called "dice" ("noppa") which was completed in 2000. In the project, the old school building, which had been used as an office for the past 20 years, was returned to school use and the premises were designed as a learning environment suitable for basic education.
The change was made with respect to the old school building. Among other things, the corridors and teaching spaces were returned to their original locations, bounded by the building's load-bearing wall line. With openings, space dividers, and furniture, flexible learning cells were created. The frame of the "dice" building allowed the implementation of large open spaces, which resulted in modern, communal learning spaces divided by movable walls.
The building is used by the City of Helsinki Education Division. The premises have been designed so that it is possible to place in the building basic education, high school education, and early childhood education activities, depending on the needs. Originally built as a Swedish girls' school, the school building represents 20th-century classicism in style. The building is four floors high, light plastered, and has a hipped roof. The modern extension part is connected to it with a glass joint.
The design was done in cooperation with the Helsinki City Museum. Original ceiling paintings were found behind the lower ceiling structures. The building technology routes and false ceilings were changed so that the found ceiling paintings were made visible and they were conserved.
The learning spaces are designed to be flexible, so they adapt to different learning situations as well as possible. Transfer and folding walls have been built into the spaces and they are designed so that on each floor there are spaces of different sizes, from large community learning spaces to small team spaces. The heart of the cell hall connecting the learning spaces takes shape in the middle of the "dice" extension. Views have been opened with new doorways and double-sided glass display cases. Group workspaces, spaces for self-study, and a shared design lobby of the art cell are placed in the old, wide corridor spaces.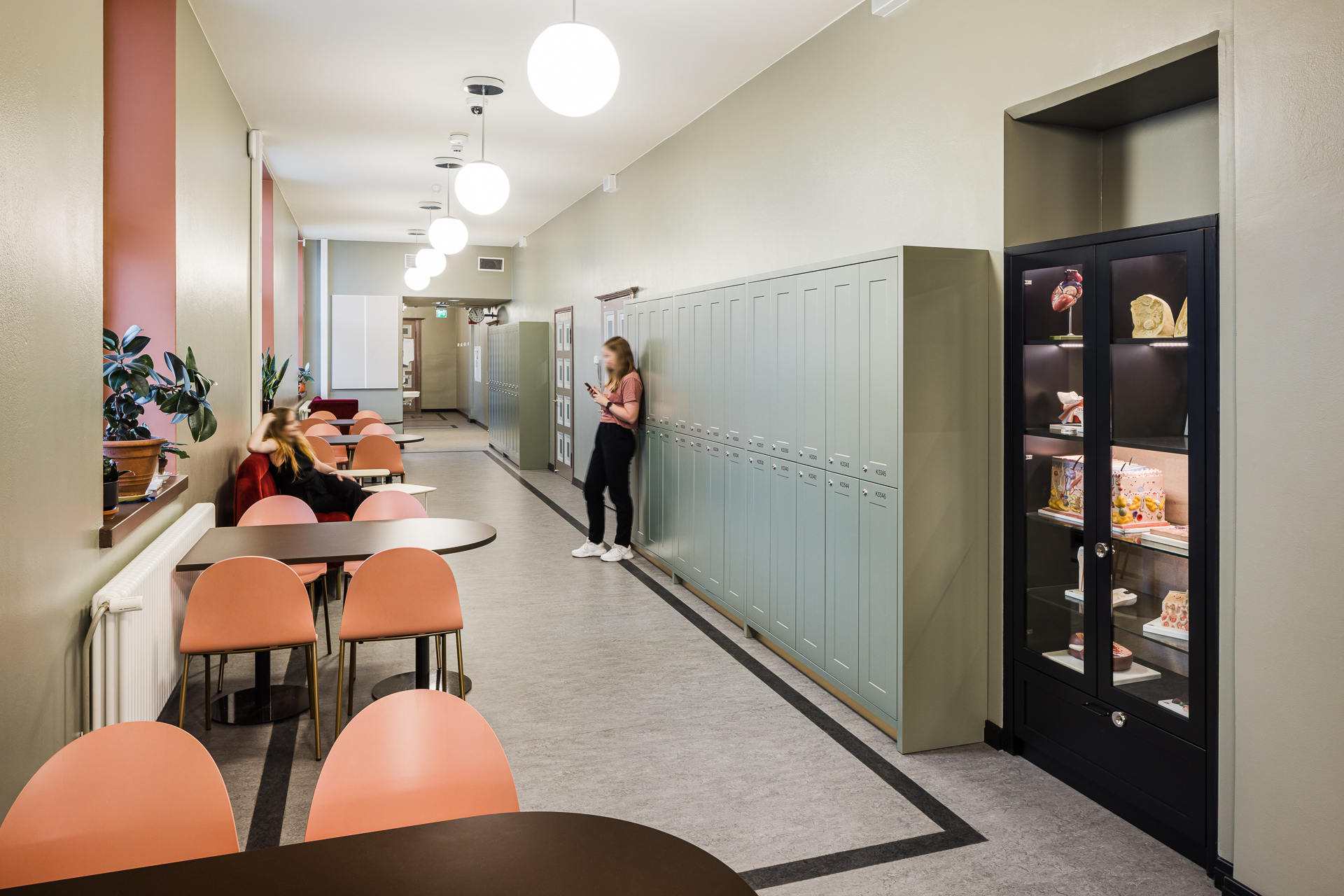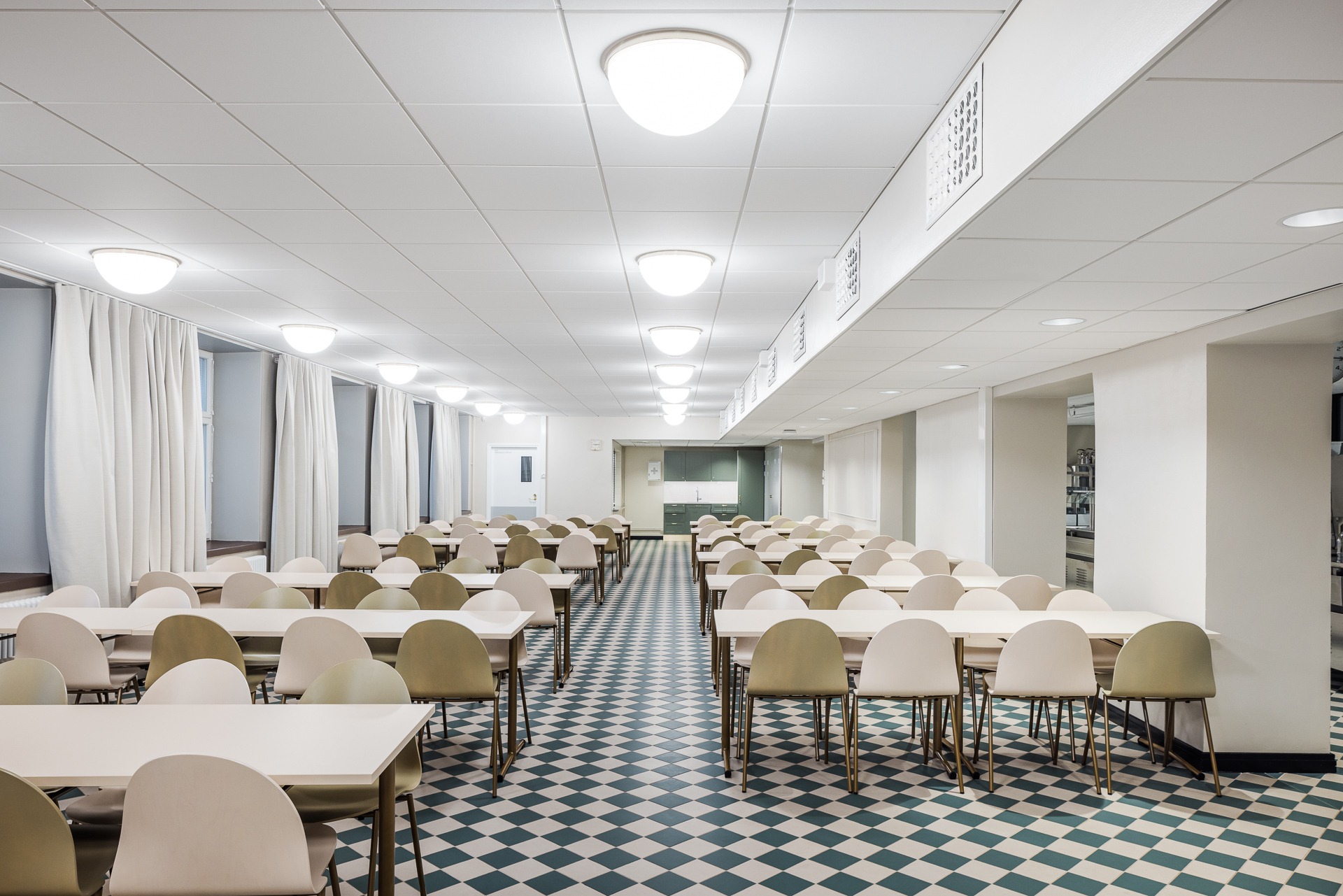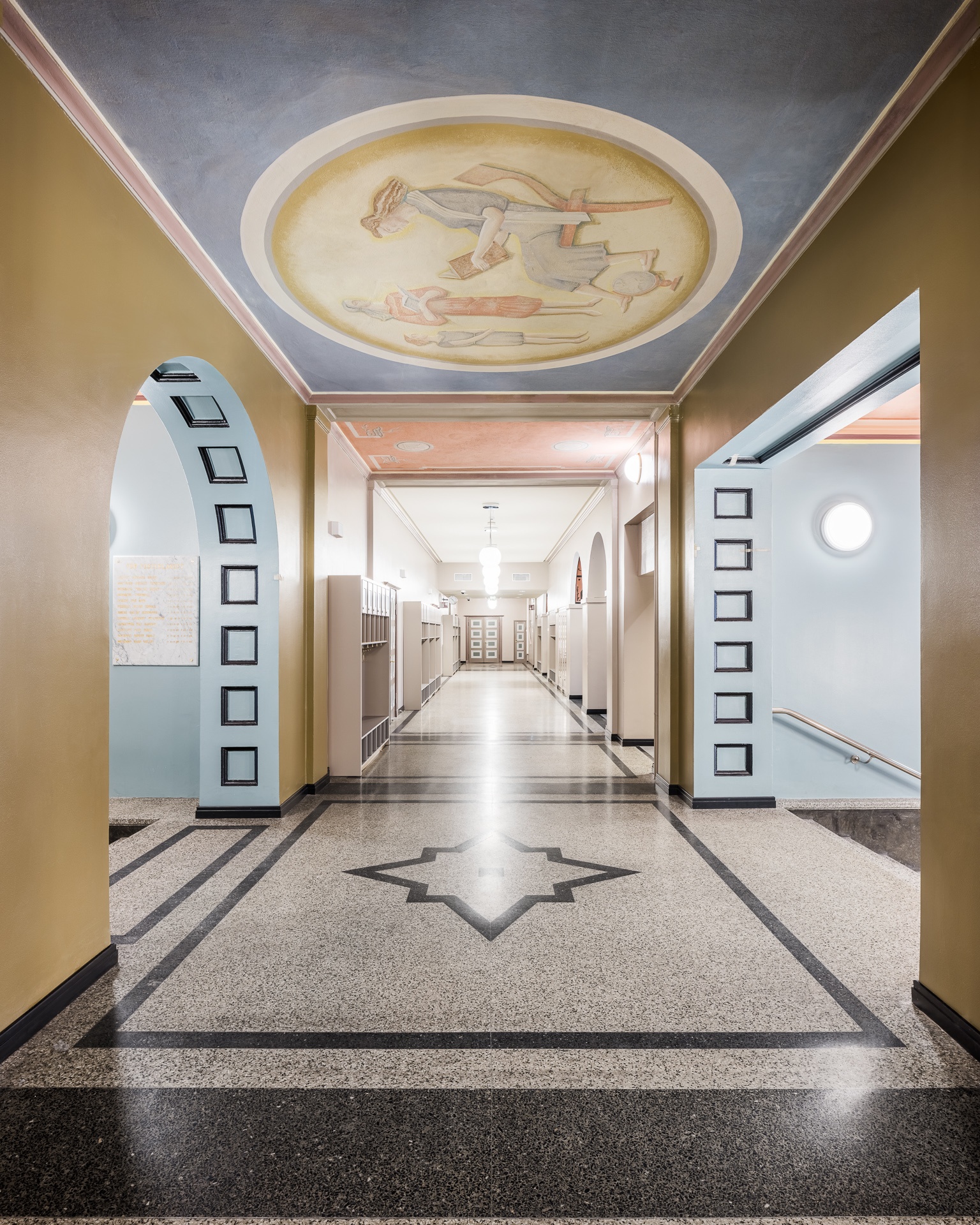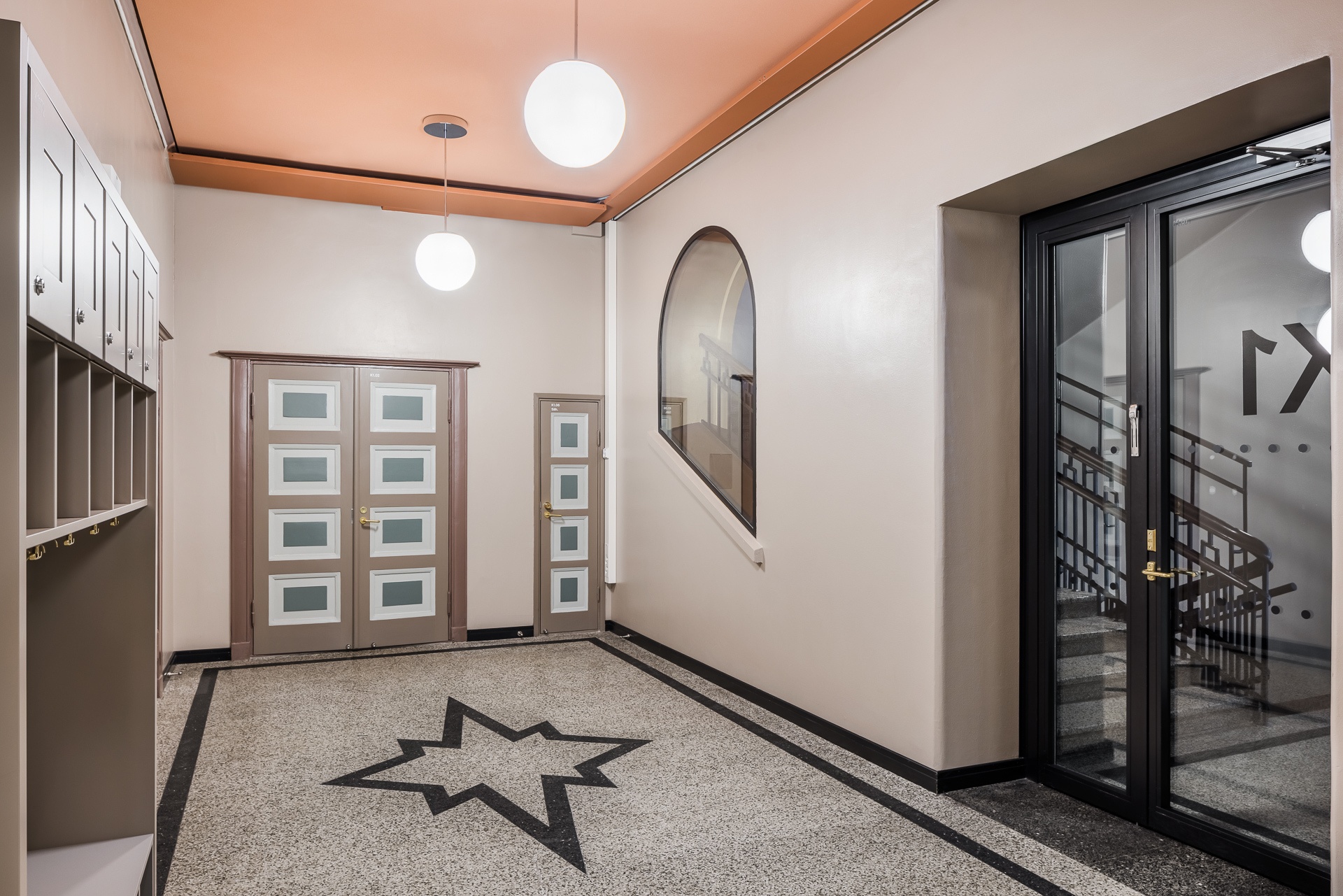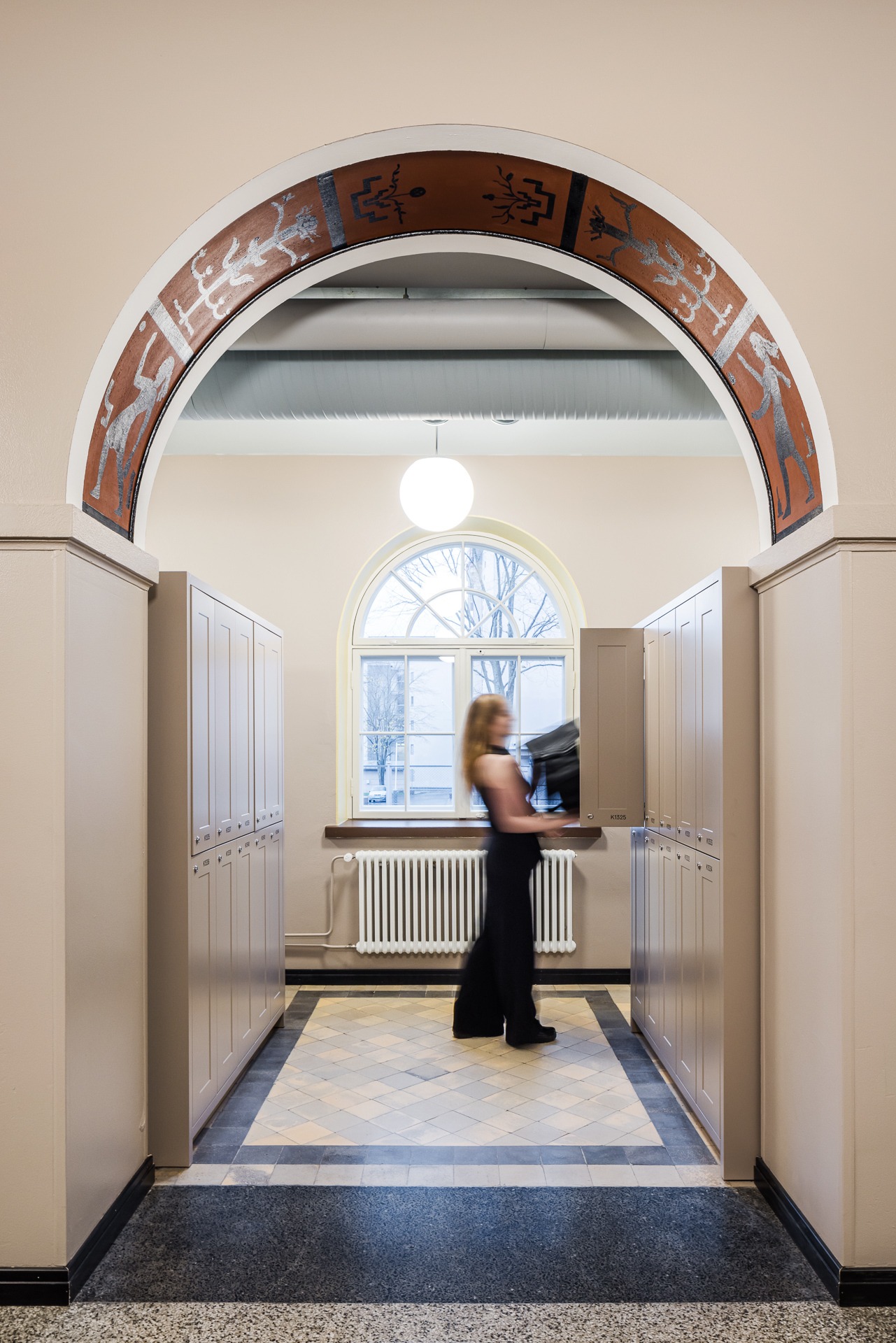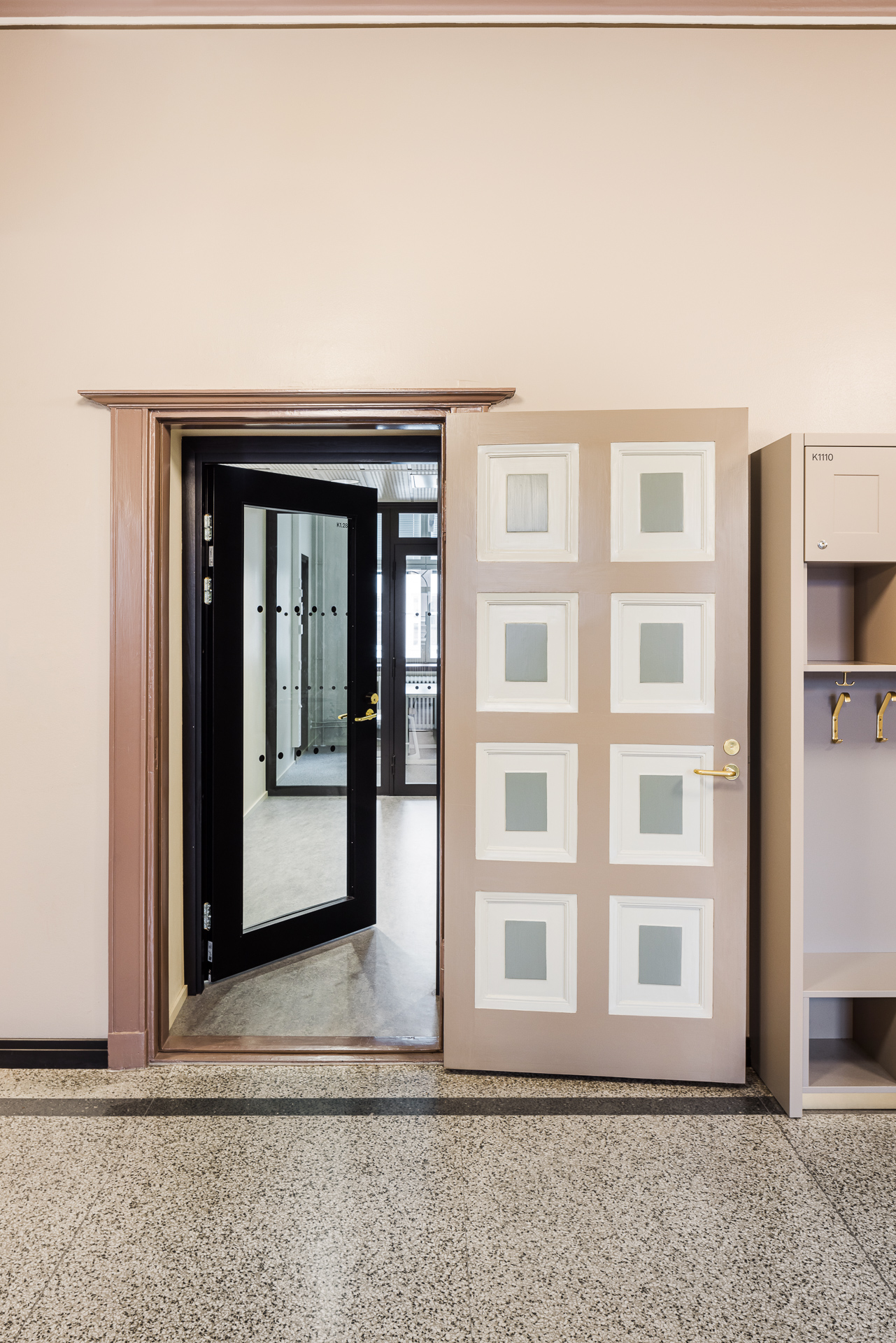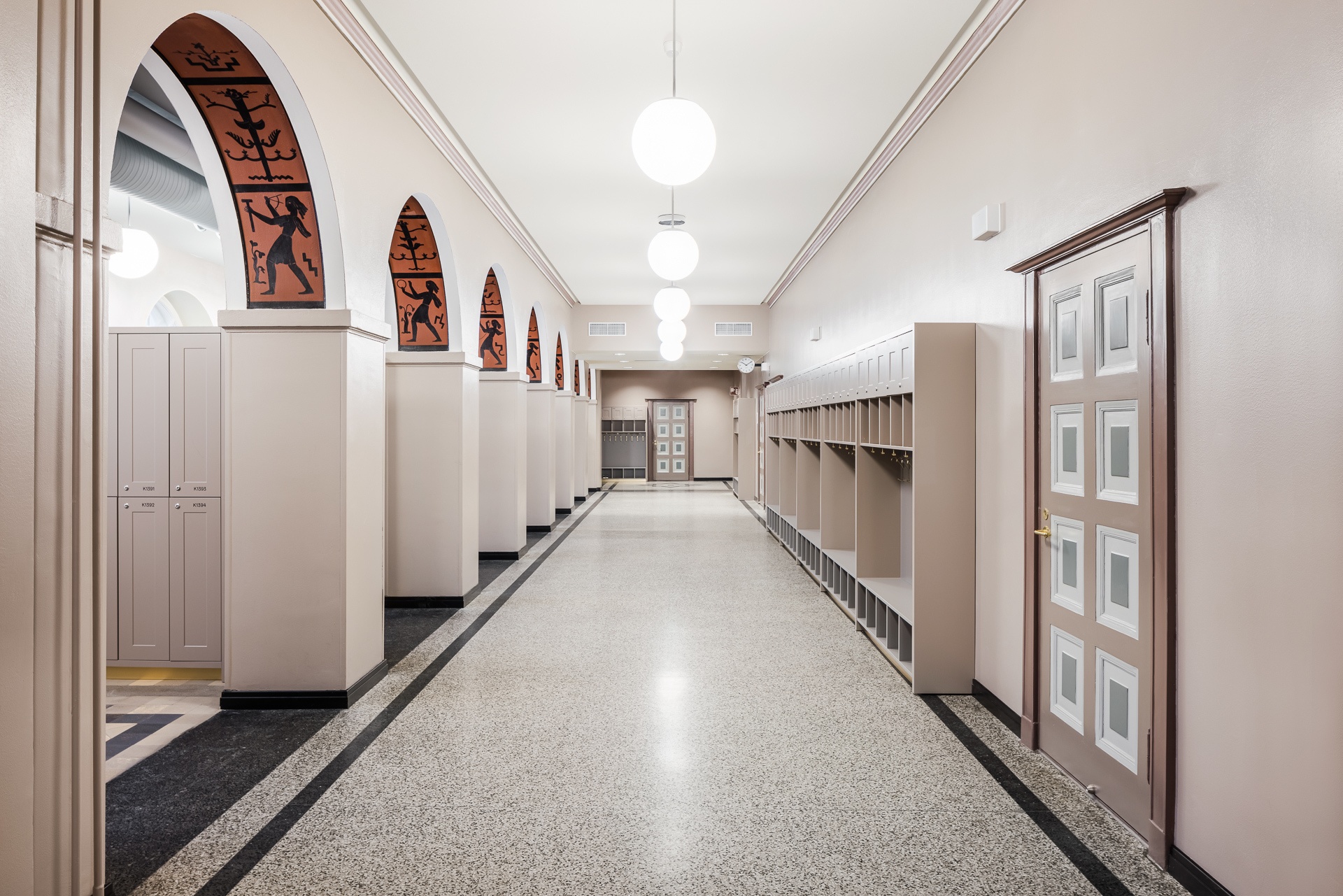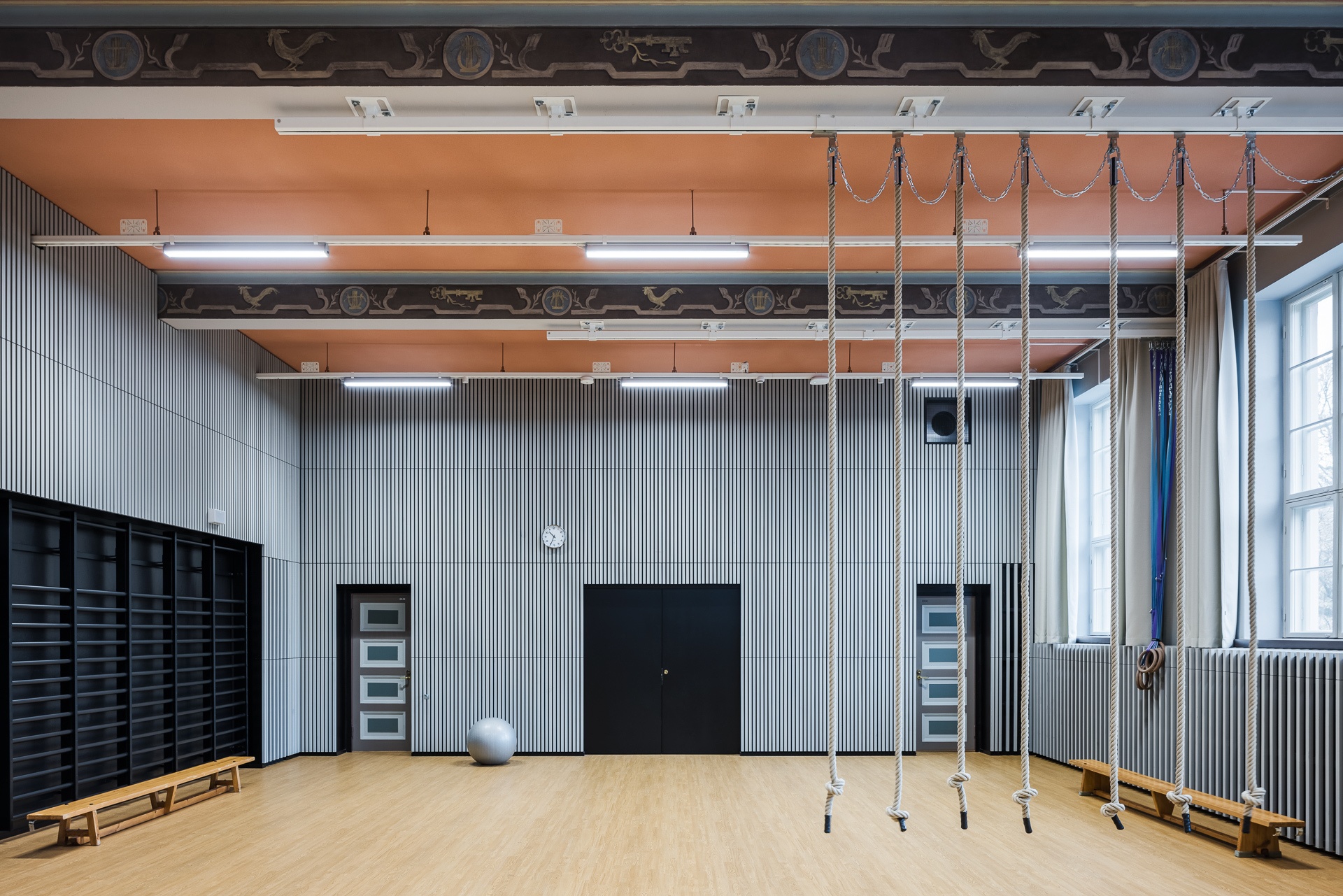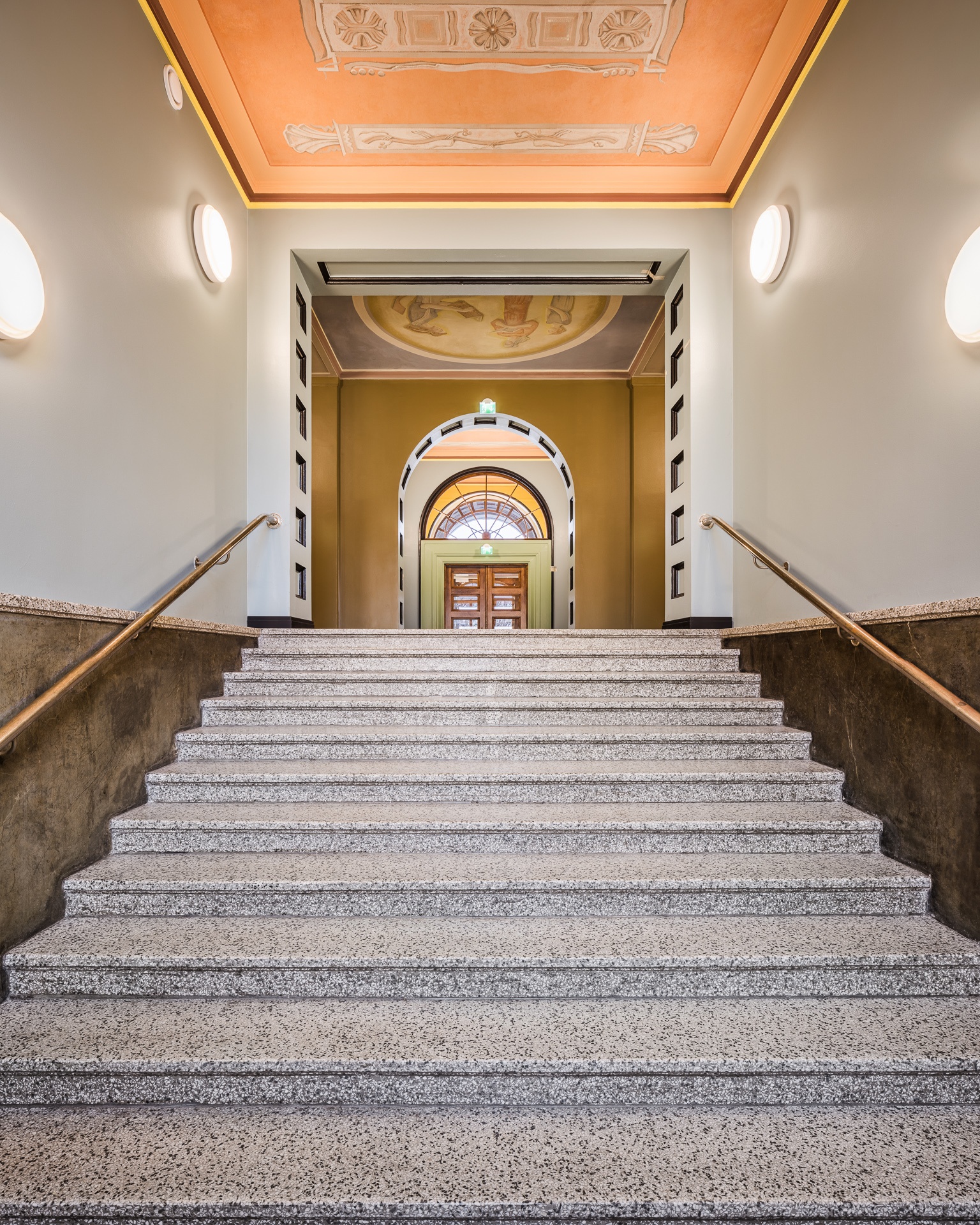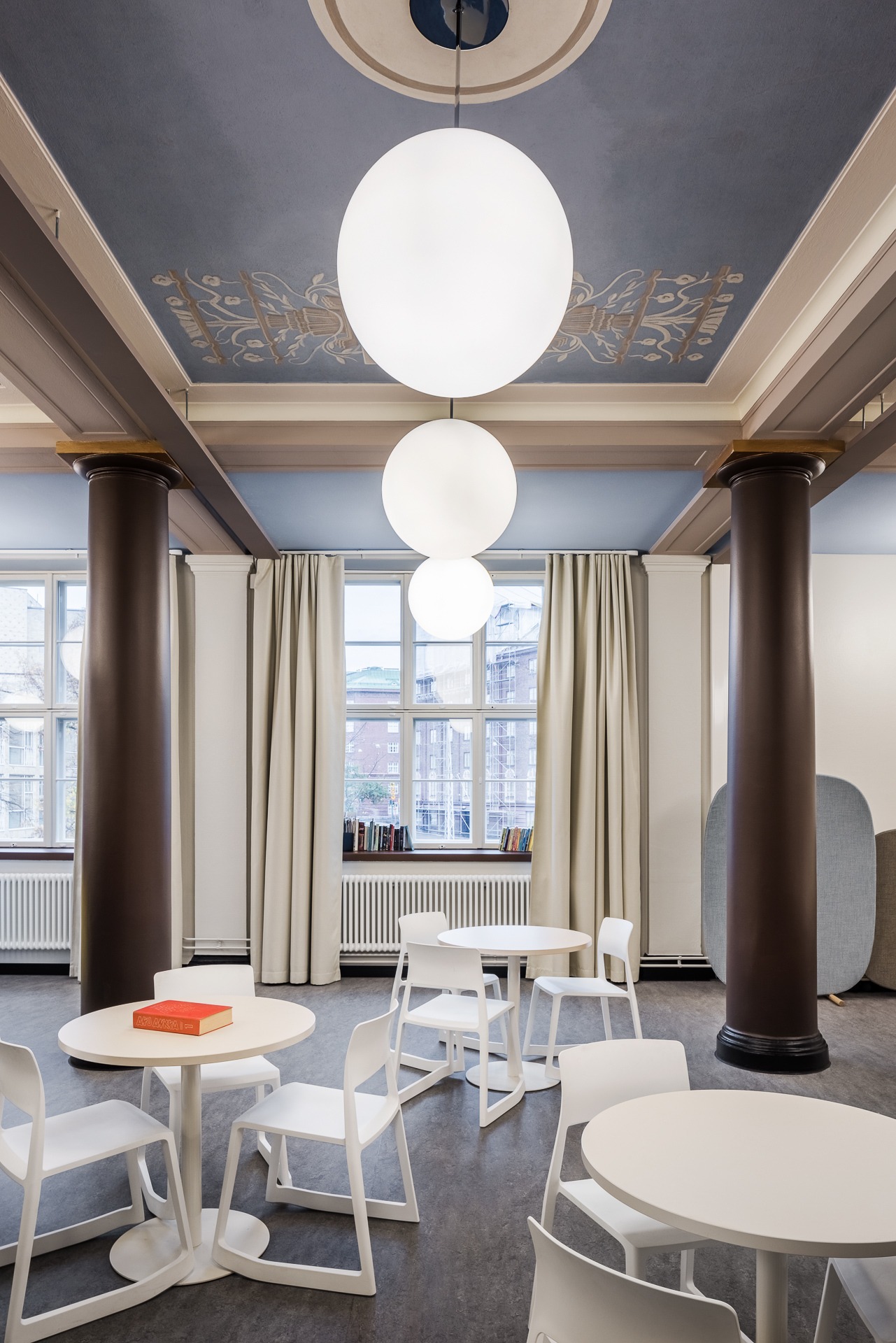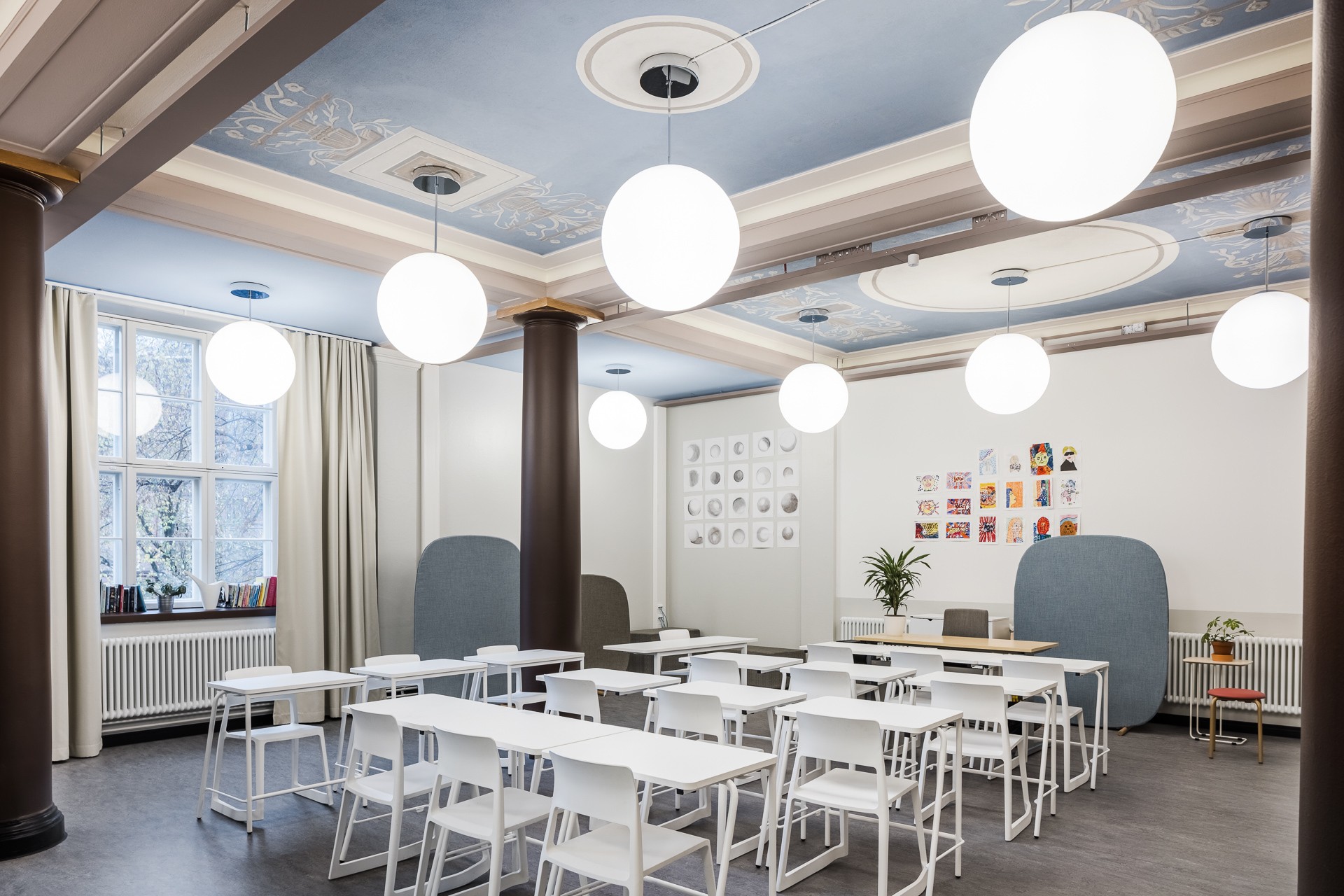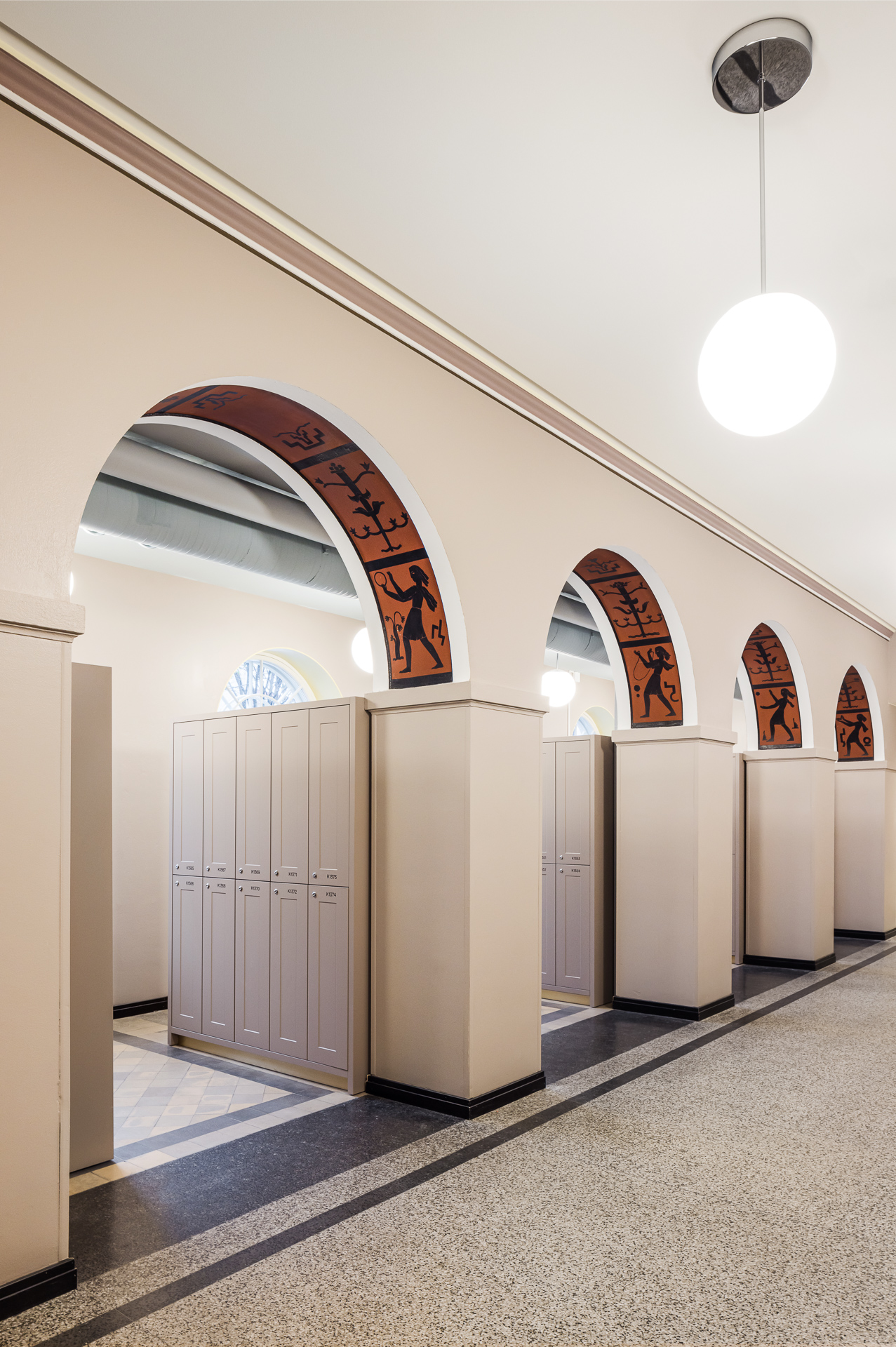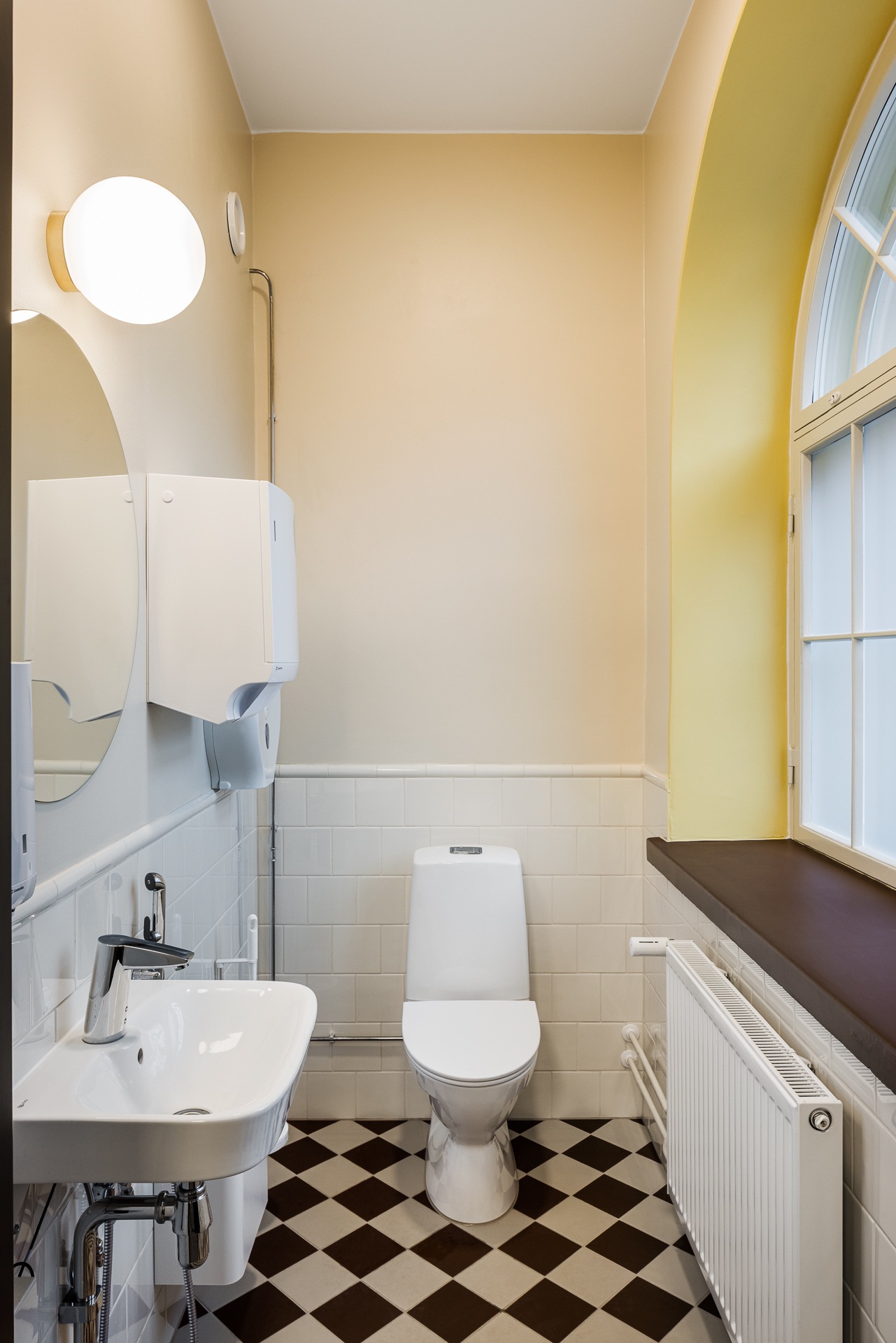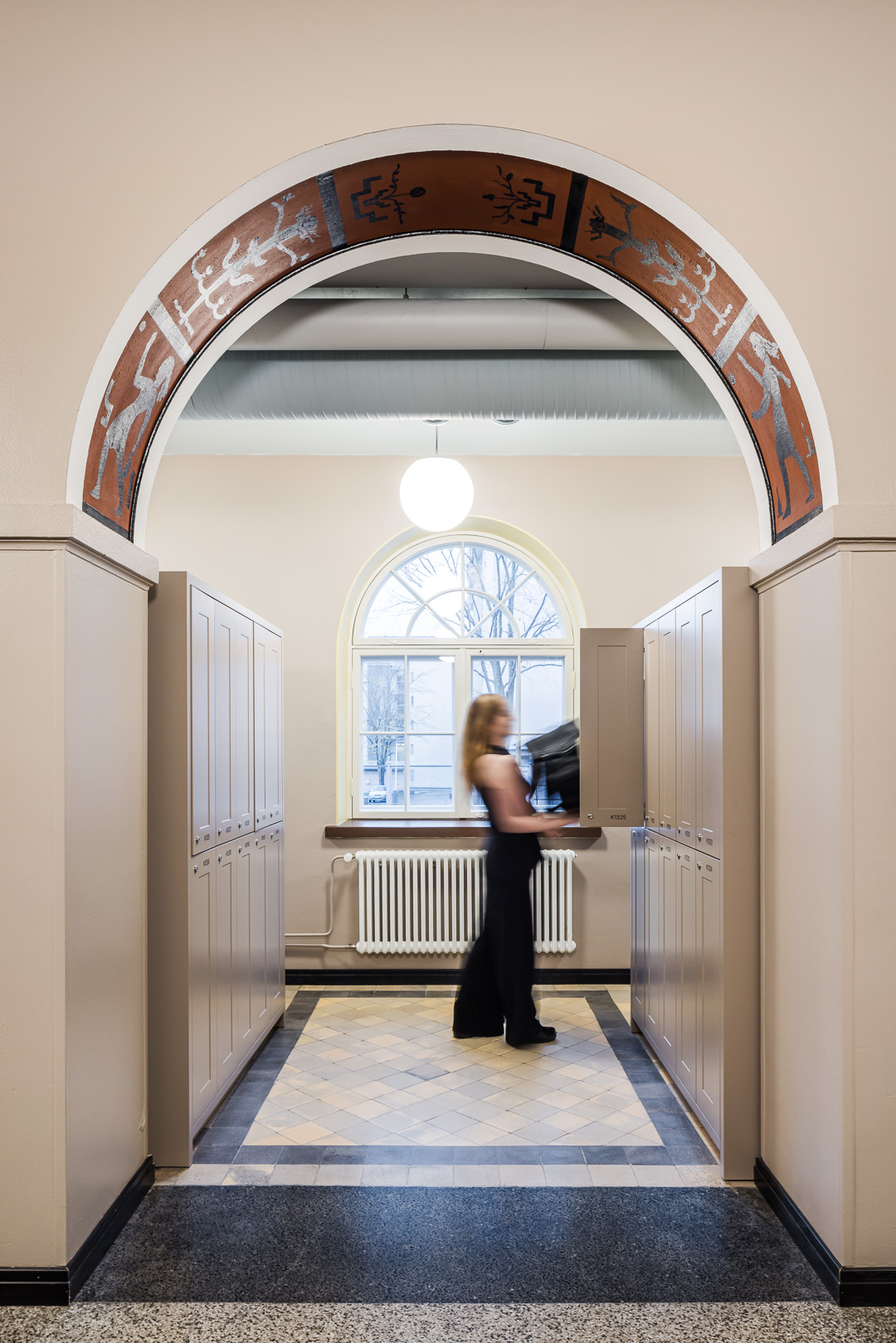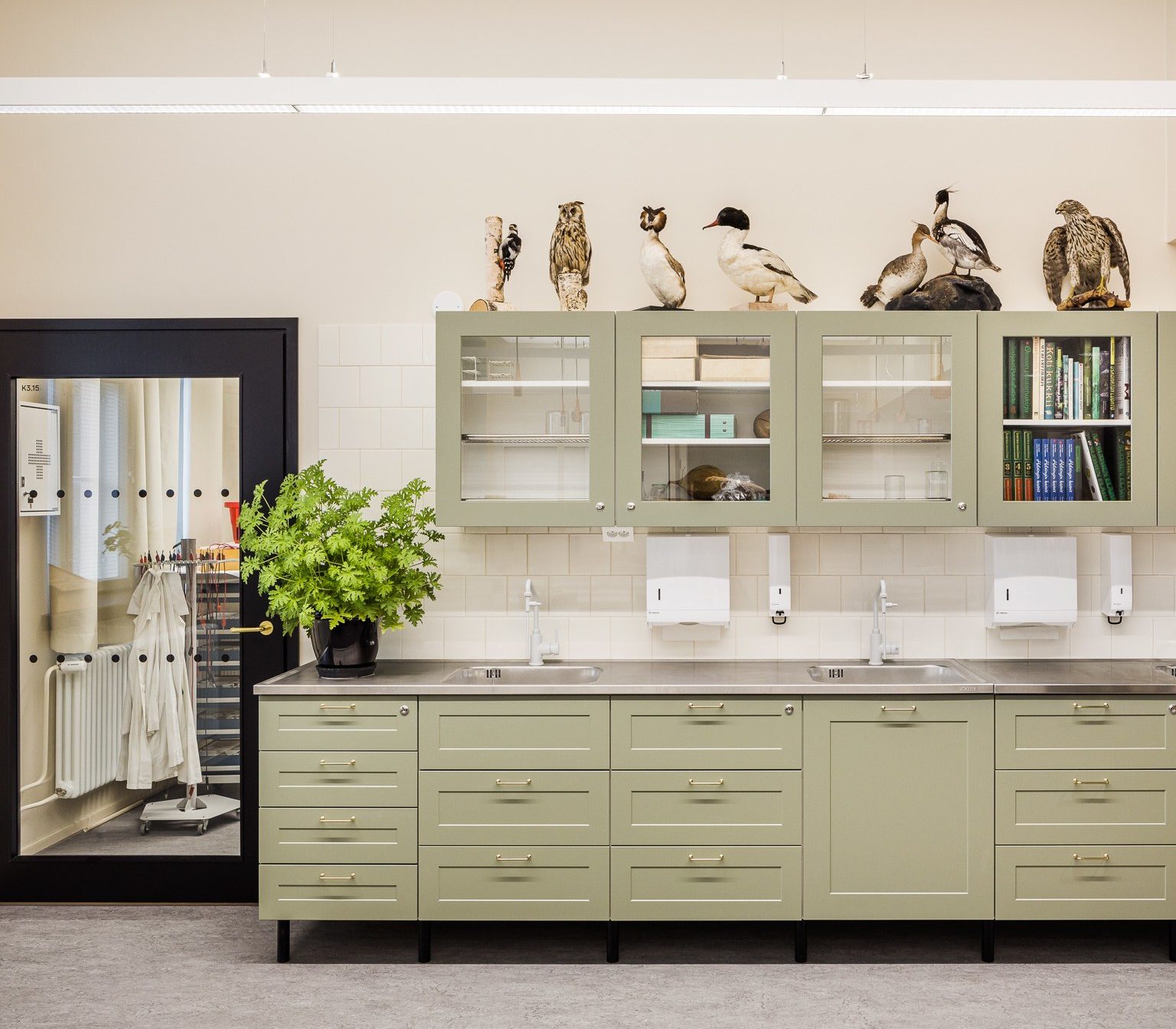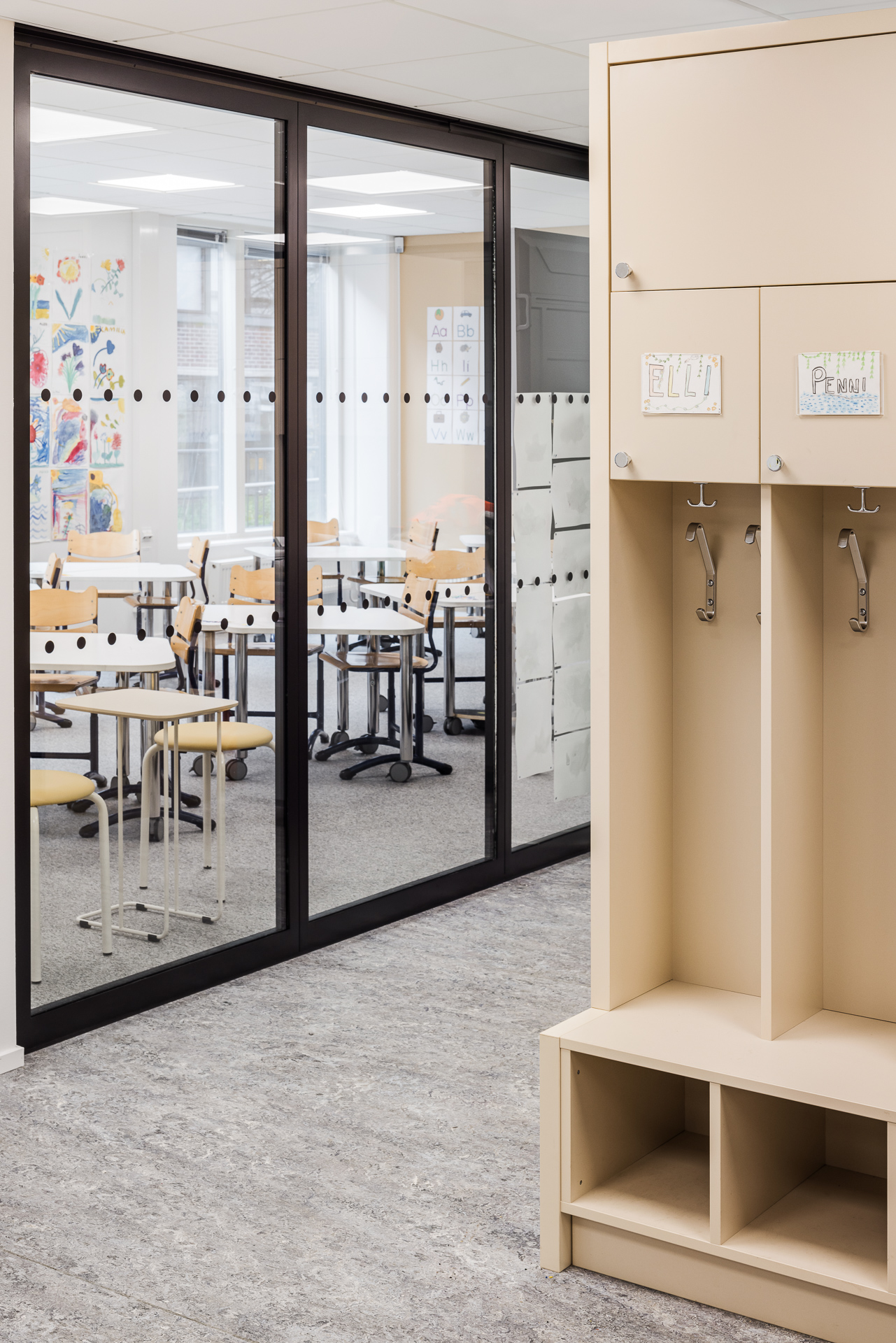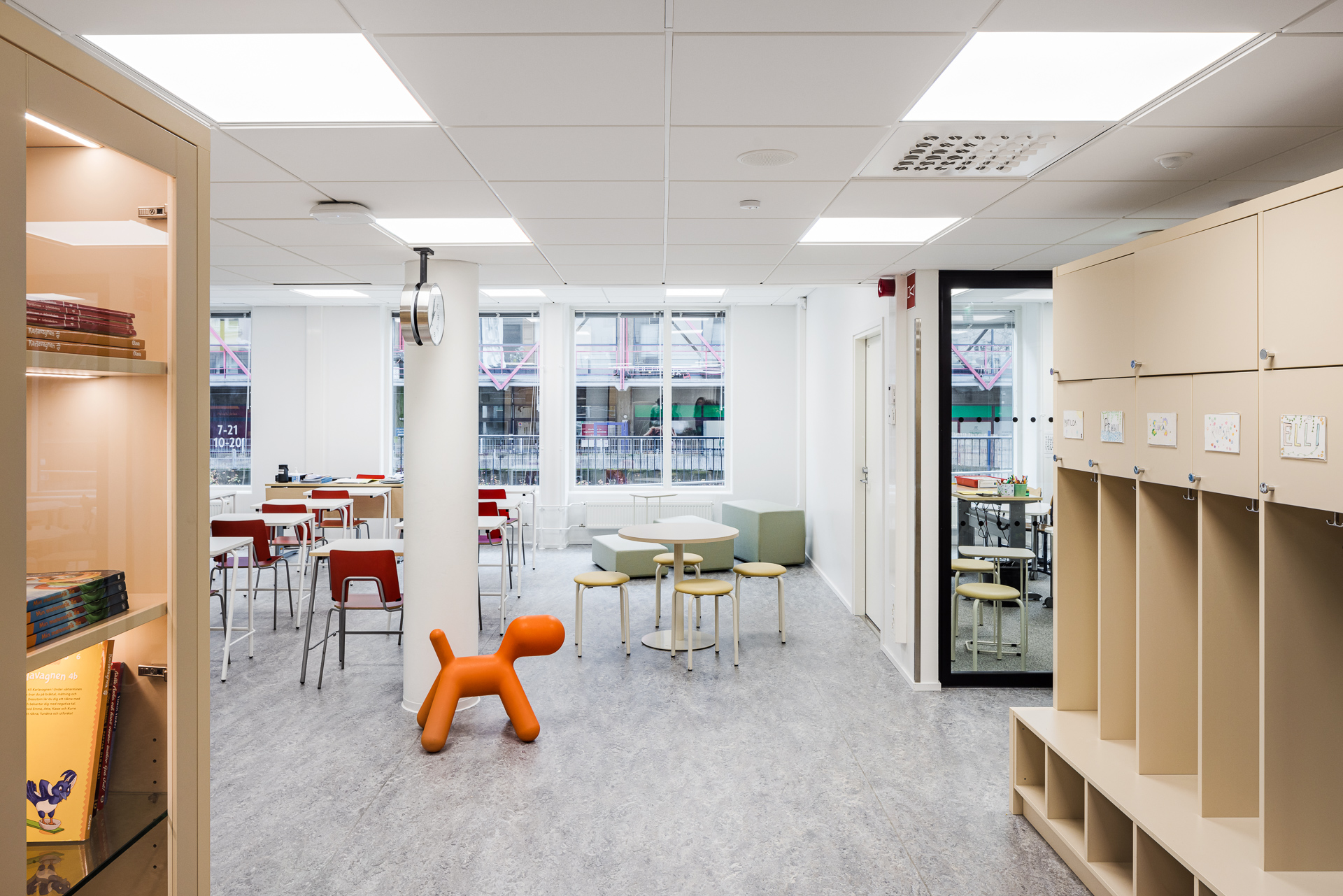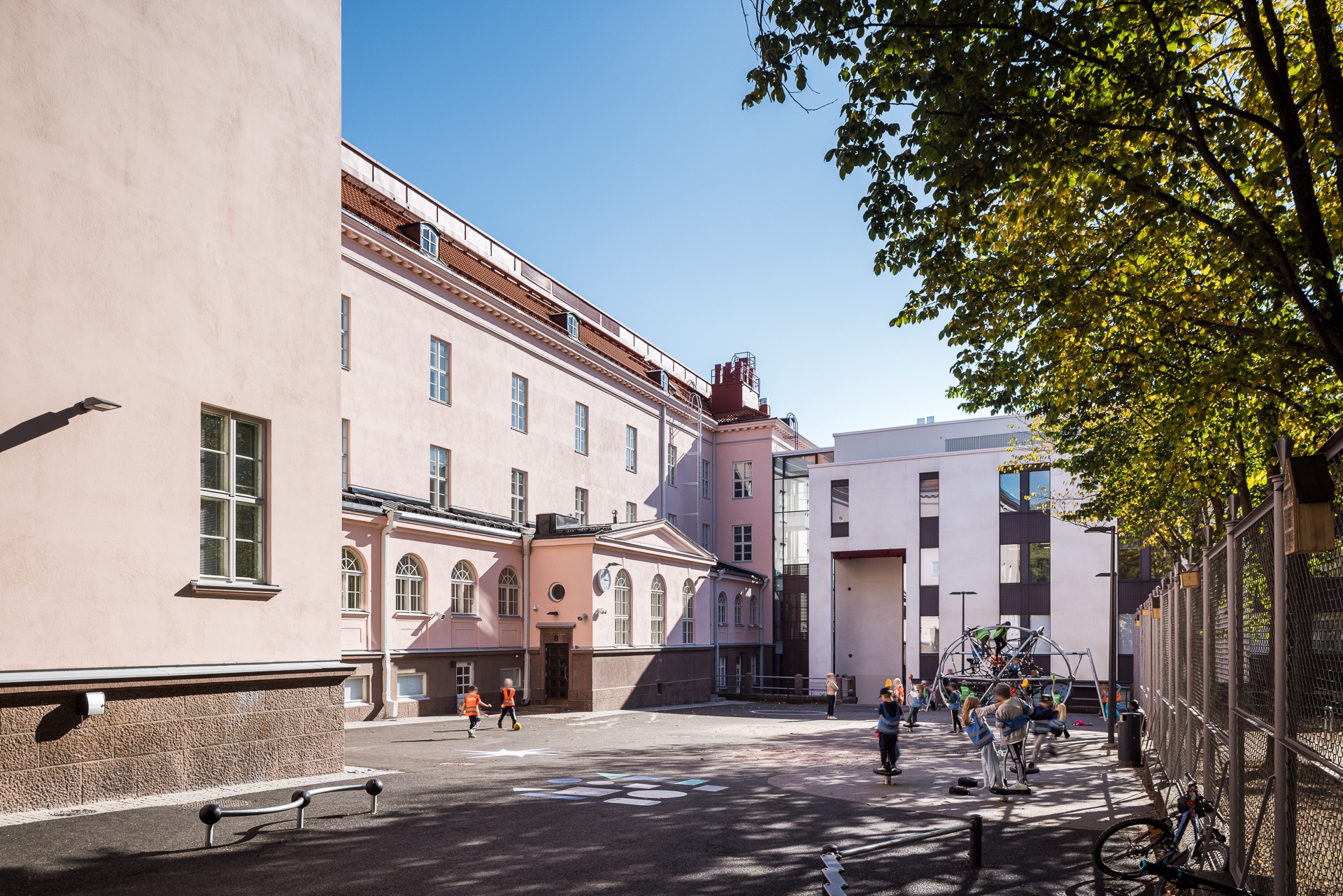 Lue lisää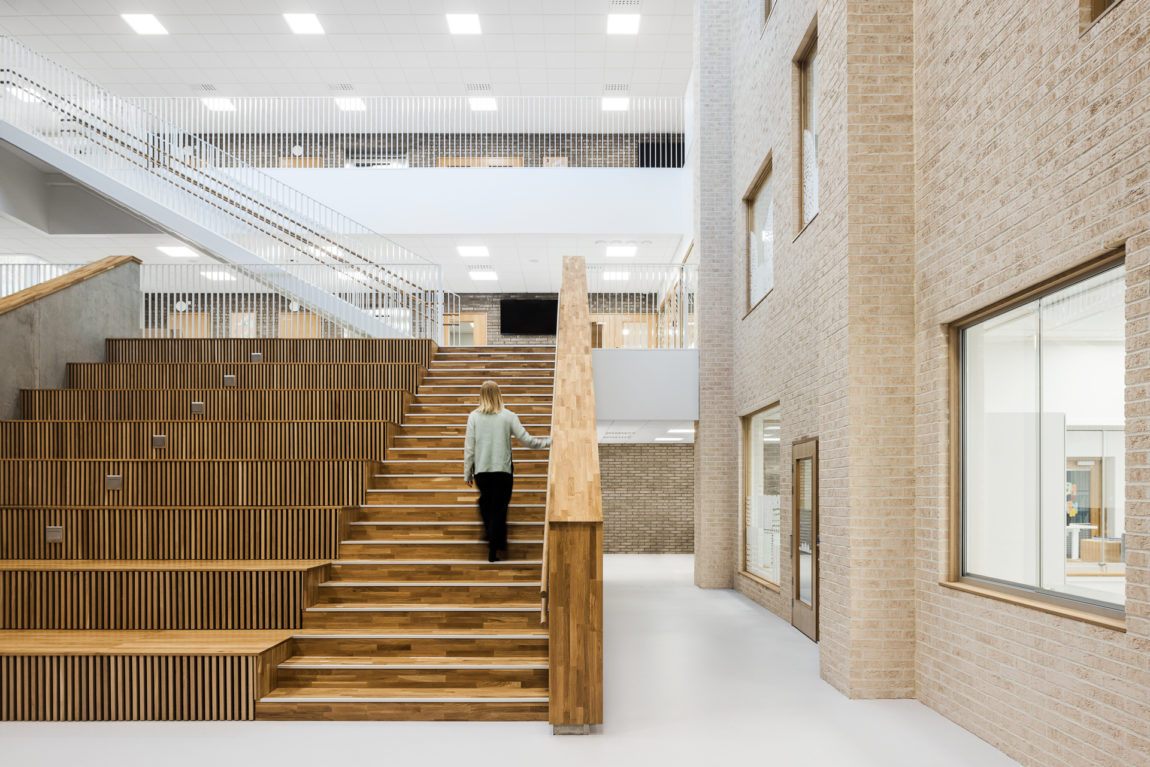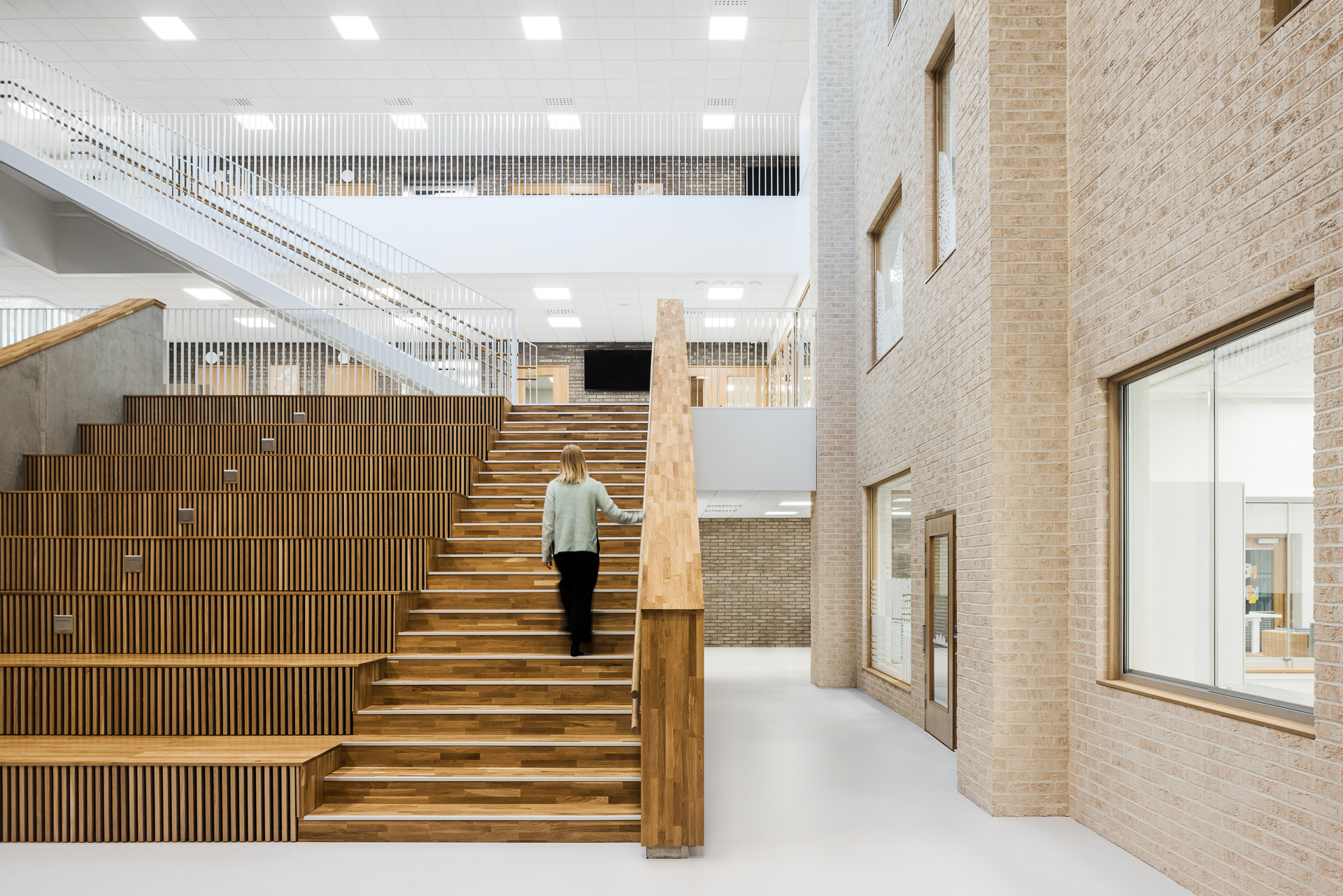 The Forssa multipurpose centre Akvarelli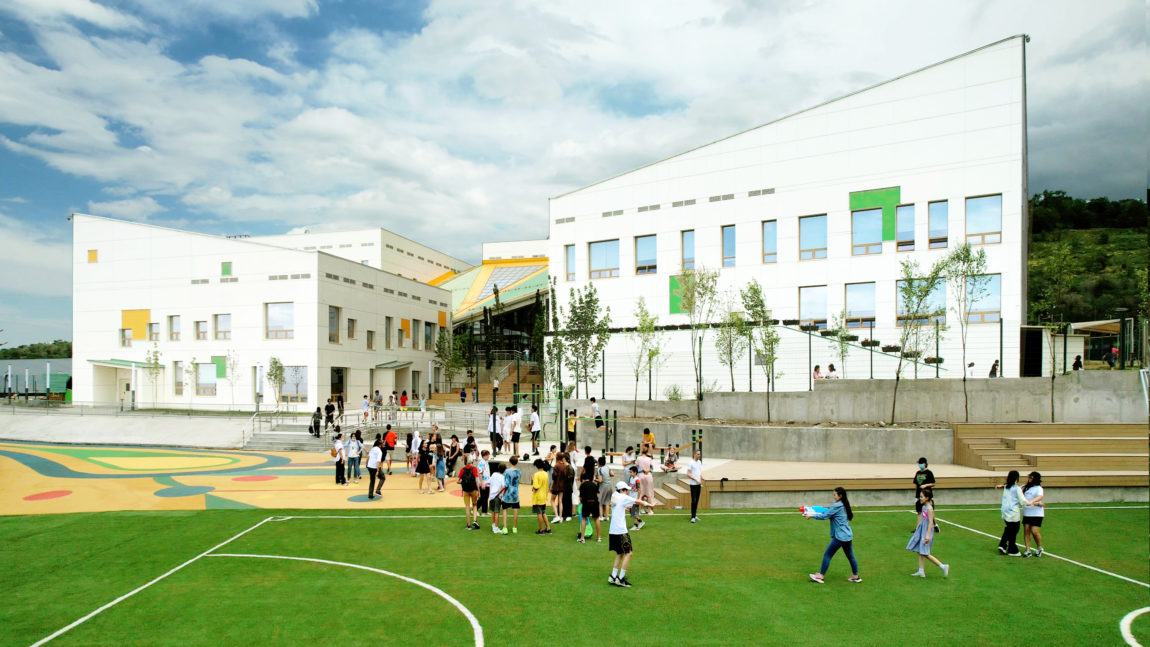 High Tech Academy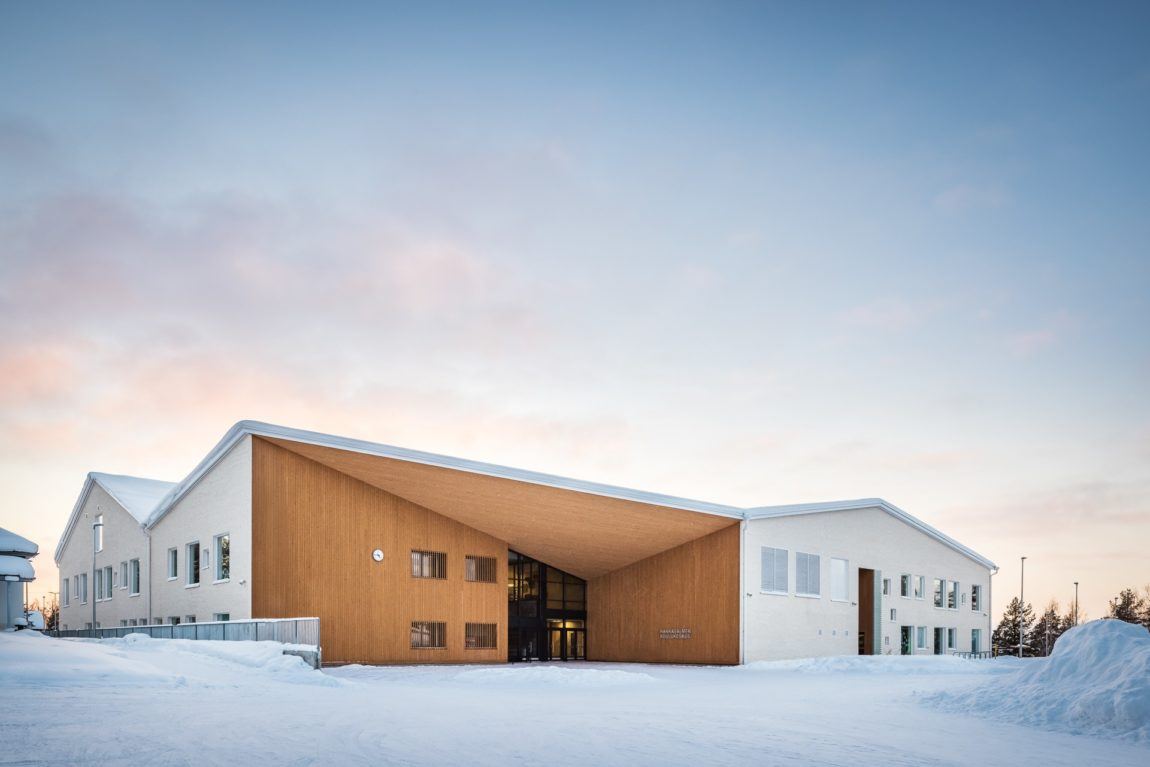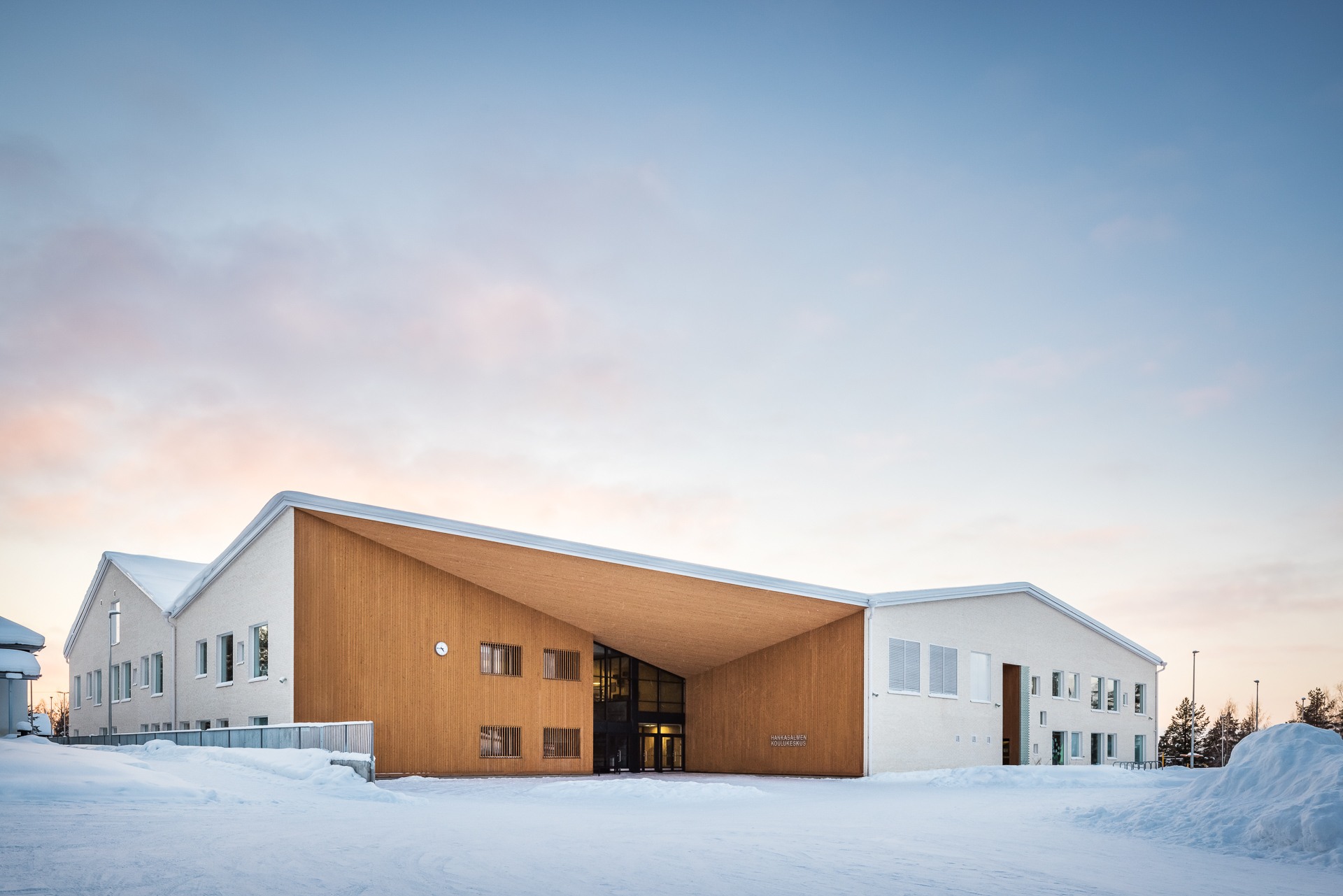 Hankasalmi School Center